Welcome readers to our new post in which we are going to discuss a Forex trading app called DailyForex. DailyForex.com is one of the oldest platforms which helps traders to trade in Forex by providing helpful Forex Reviews and News.
The site has launched its mobile app (available for both iOS and Android) so that the traders can enjoy their services more quickly. Before moving into details about the DailyForex interface and other features let us highlight some key features of the DailyForex site.
Some Words about DailyForex
Since its launch in 2006 DailyForex site owners are doing  their best to help Forex traders by providing some useful stuff like
Forex Reviews: Reviewing some Forex brokers for different area and commodities, etc.
Market Updates: It includes Forex News, Analysis, Weekly Forecast, Forex Signals, etc.
Learning Materials: DailyForex provides some useful materials like Forex Articles, Forex Basic, Webinar, etc. In fact, users can learn more about Forex in FX Academy.
Trading Tools: Trading tools like mobile apps, site widget, etc. are also provided.
Others: Some other features are listed below which are very helpful for both pro and new traders.
Forex Forecast helps in making plans.
Weekly Recap highlight all the activities of the Forex trade market.
Expert advice is also provided through DailyForex as free Forex Signals.
There are a lot more to discuss about the services provided by the site which is not possible here to explore more, please visit the site or read the below part in which we are explaining the functionality of the app.
Functionality of the DailyForex Android App
In part of the post, we will focus on the Android version of DailtForex app, and we will provide some screenshots also which will help our readers to understand the working of the app.
1) Forex Signals: Users can also enjoy free Forex Signals which can help them to improve and can escalate their earning. It is very useful for new traders as this option provide some useful Forex traders advice which can help in Forex trading in the major currency pair.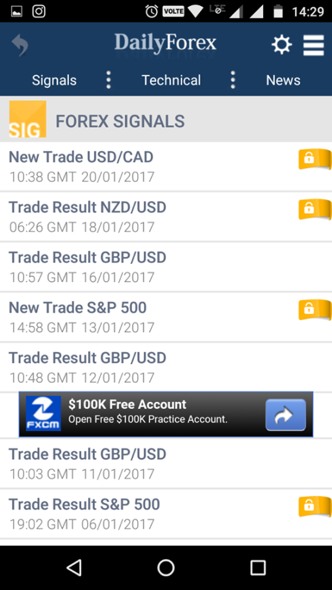 2) Technical Analysis: Users can go through Forecast regarding gold, Forex trade, crude oil, etc. Forecasting always helps in getting best ROI.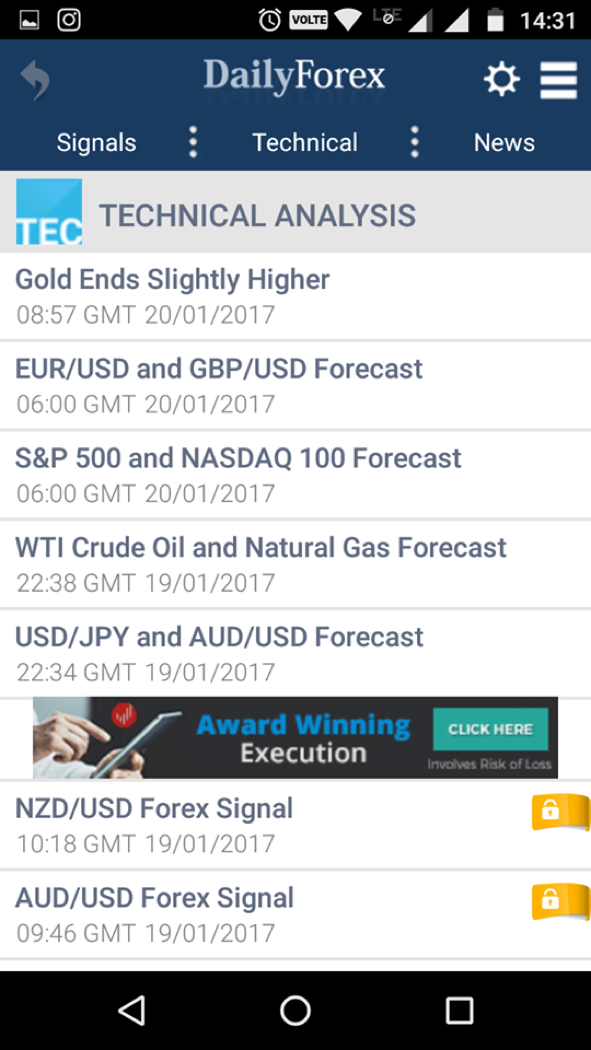 3) Forex News: Users can get latest Forex trade news at their fingertips. Some useful News regarding Forex is provided so that users can make their plan accordingly.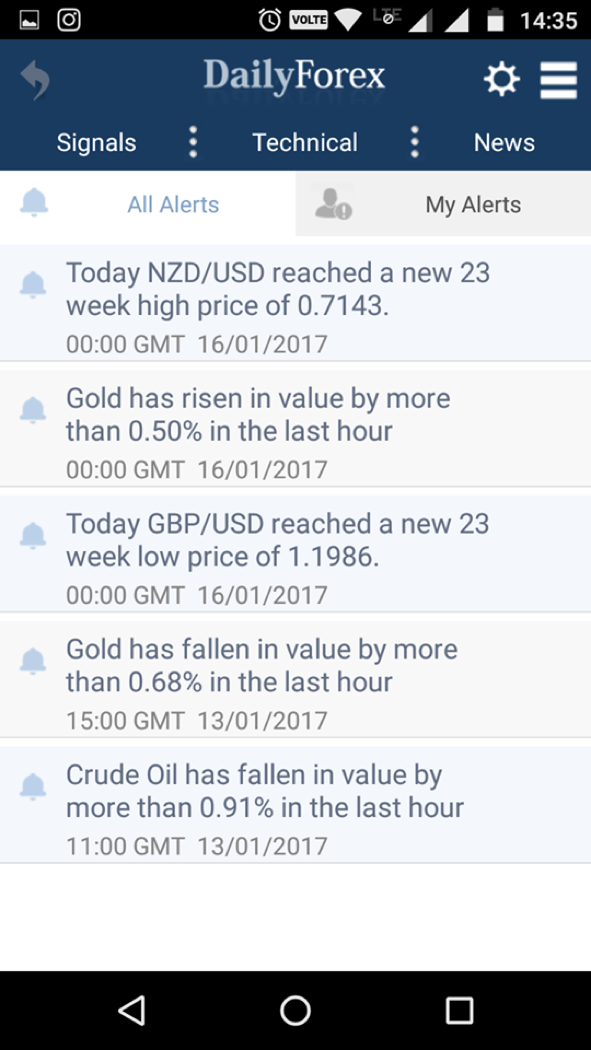 4) Forex Alerts: Instant alerts regarding trade, price, etc. are also provided in this option of the app.
5) Trading Tools: Tools shown below are provided to make trading in Forex easier.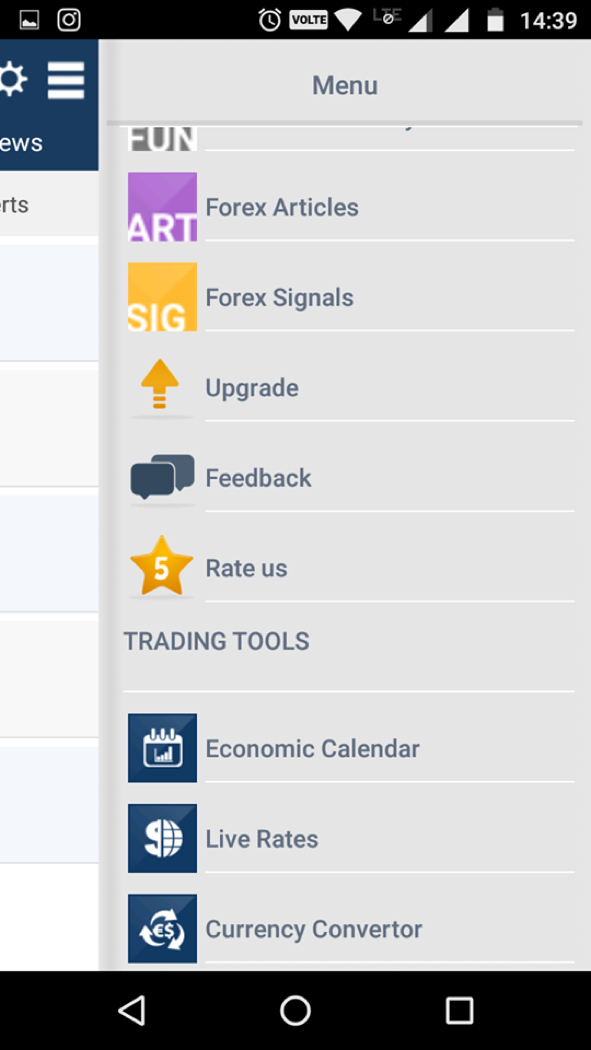 Economic Calendar: Highlight of the main Forex events of the year.
Live Rates: Provide live prices of currencies, Indices, and Commodities.
Currency Convertor: Though it traders can easy convert one currency into another.
Final Thought
Before coming to a conclusion, please read below positive and negative points about the DailyForex app.
Positive Points
It is a free app which comes with large numbers of free services.
Most of the features are free like Forex Articles, Forex Signals, etc. Forex Signals and Forex Articles are really very helpful for those who are struggling in Forex trade.
Features like Forex News, Forecast, Forex calendar, etc. makes DailyForex app a complete package for both new and pro Forex traders.
It is easy to use app users can access most of the features from the home screen only.
The DailyForex site and DailyForex apps both are available in many languages which is very good for those who enjoy doing trading in their native languages.
Negative Point
The only drawback with the Daily Forex Android app is that its loading time, loading time of the content is more than normal, otherwise everything is perfect about the Forex Android App.
As developers are bringing regular updates, we can hope they will remove this bug in the near future. As the DailyForex app is free, download it without any second thought in your mind It is available for both Android and iOS.. You can leave your comments below in the case of any doubts.