Sony Sketch app has got a new 7.1.A.0.5 version update over the older 7.1.A.0.1 version. Sketch app 7.1.A.0.5 update brings improved community navigation and usual bugs fixing and performance enhancement.
App works with most android devices running Android 4.2+. Explore the various stickers available in the app to add props to your pictures.
Sony Sketch app
Download Sony Sketch App 7.1.A.0.5 version from the Play Store.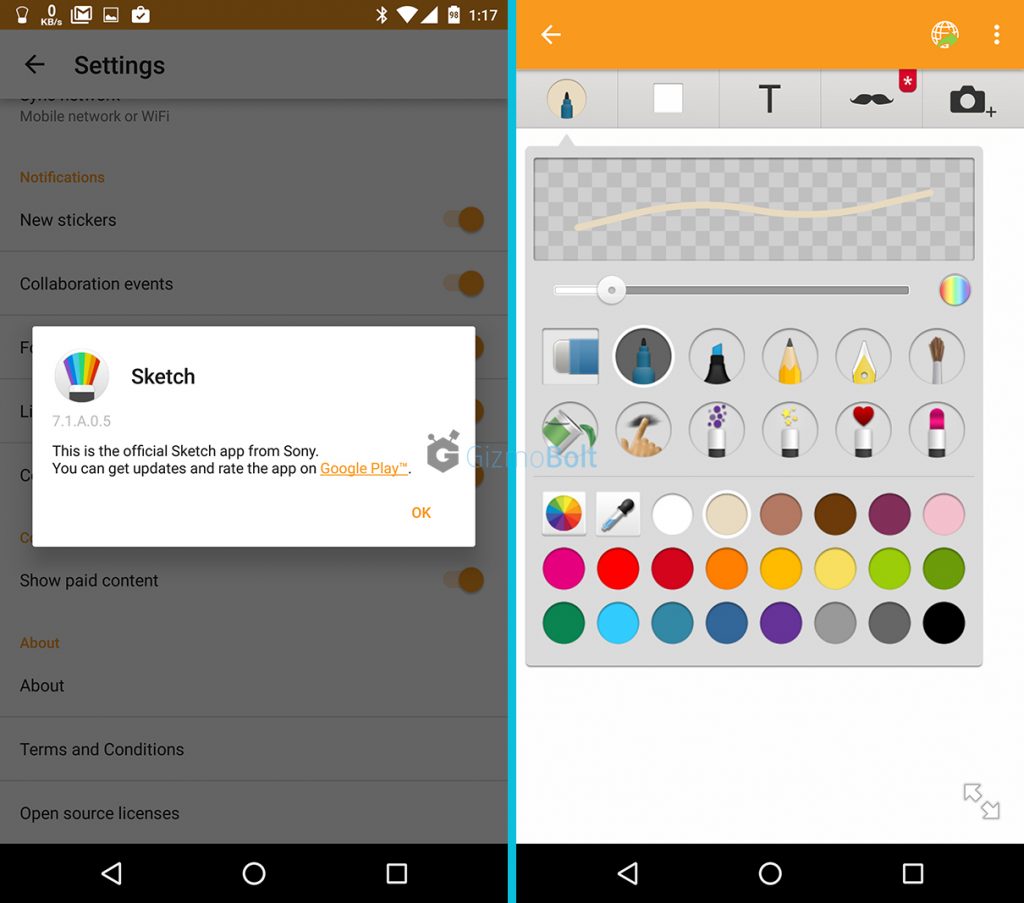 If you are unable to download the app from Play Store, use the below link to download the direct apk.

Check out more Sony Xperia app updates here.
Facing any issues with the app, let us know below in the comment section.