Sony's UCH10 Qualcomm 2.0 Quick Charger is perfect charging accessory to give your device the extra power boost which it needs in short interval of time. It can charge your device for upto 5.5 hours of usage (within 10 minutes of charging).
To get its full benefit, the concerned device should also be compatible with Qualcomm 2.0 Quick Charging, like Xperia Z5 is. It is priced at $30.99, available from Mobile Fun UK in both black and white color.
[ REVIEW ] Sony UCH10 Qualcomm 2.0 Quick Charger
Let's have a look at the Sony UCH10 Qualcomm 2.0 Quick Charger. Front of the box reads basic naming conventions.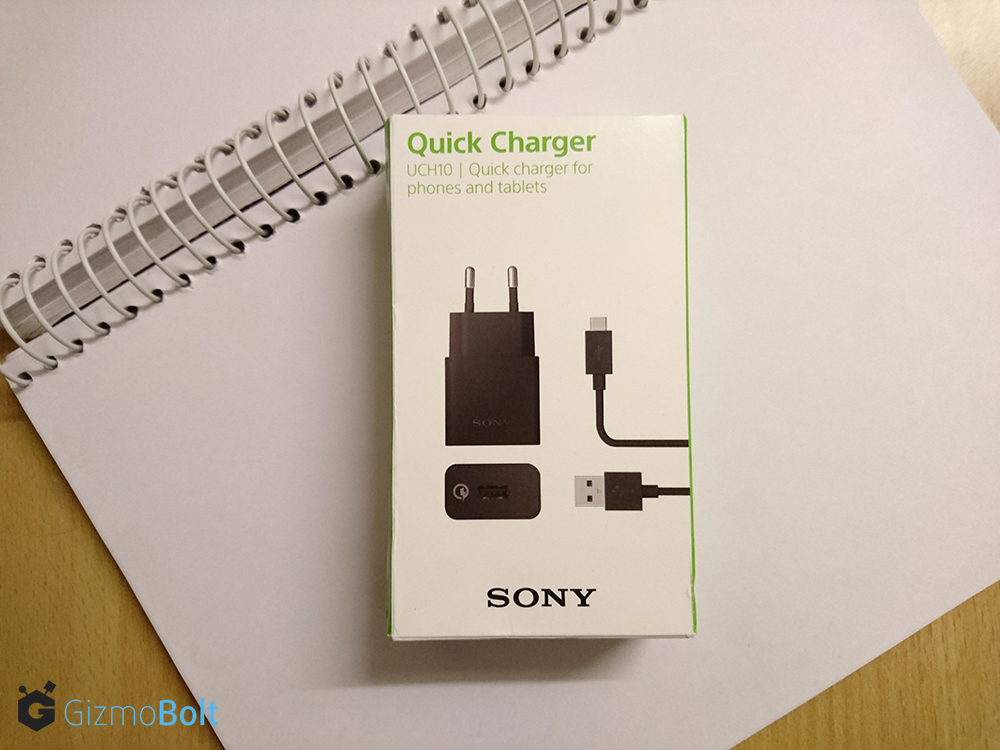 Box Contents
One UCH10 quick charger
One charging cable
User Manual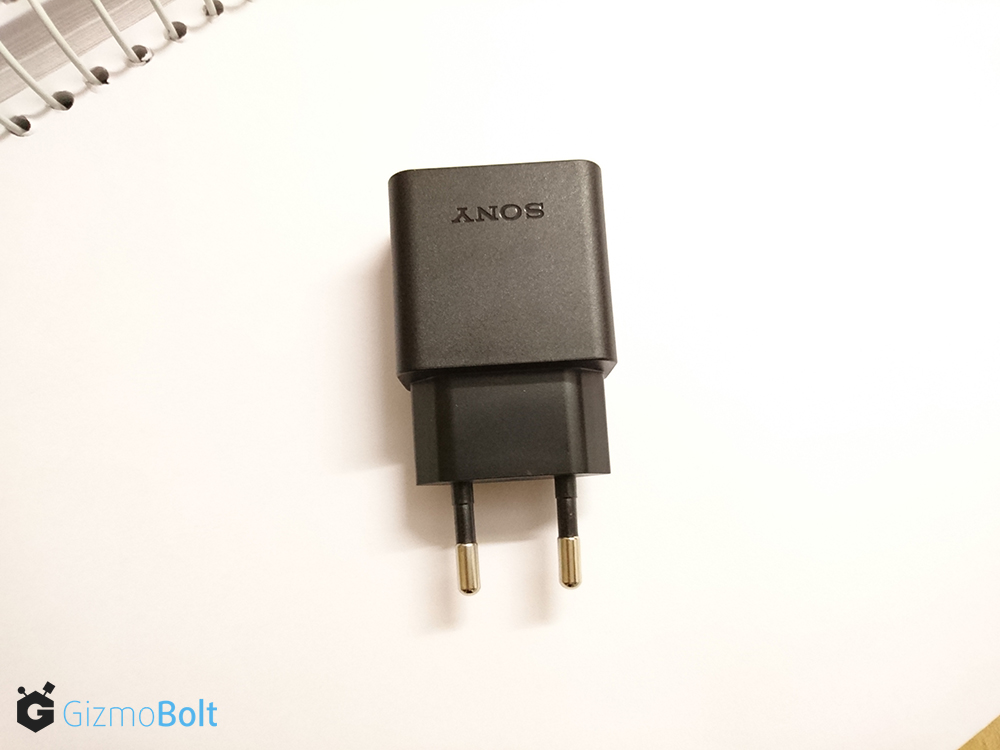 Specifications
Dimensions: 39 x 22 x 55 mm
Input: AC 100-240V / 400mA / 50-60Hz
Output: 5V/1800mA(9W), 9V/1700mA(15.3W), 12V/1275mA(15.3W)
Weight: 45 g
Check out the quick charing mark on the adapter.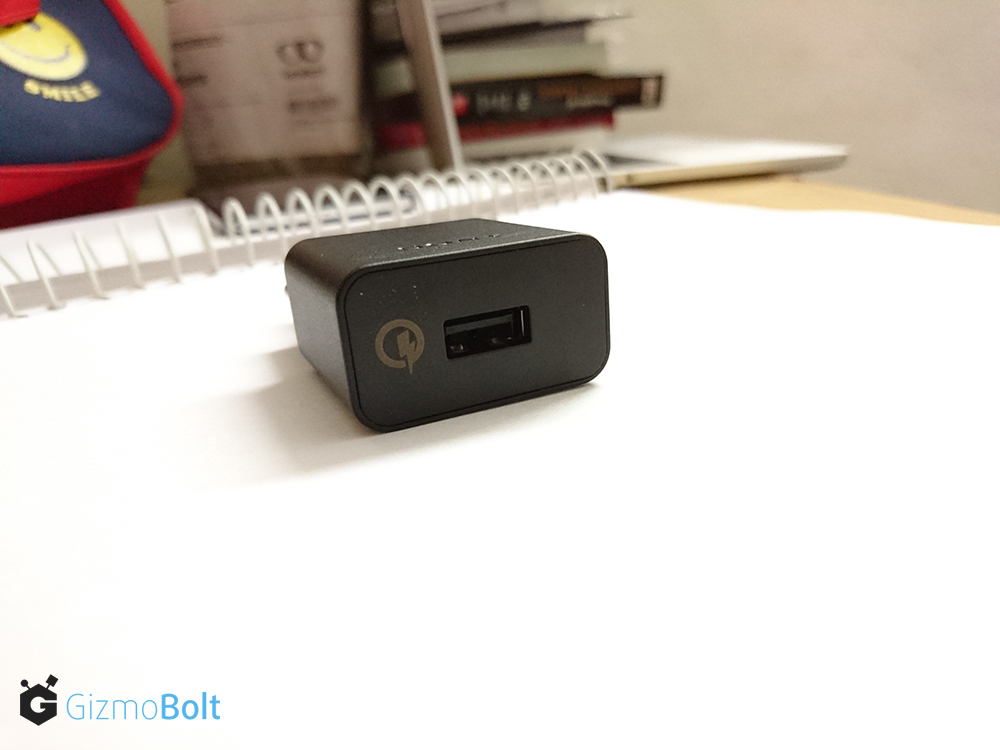 EU mains socket style charger.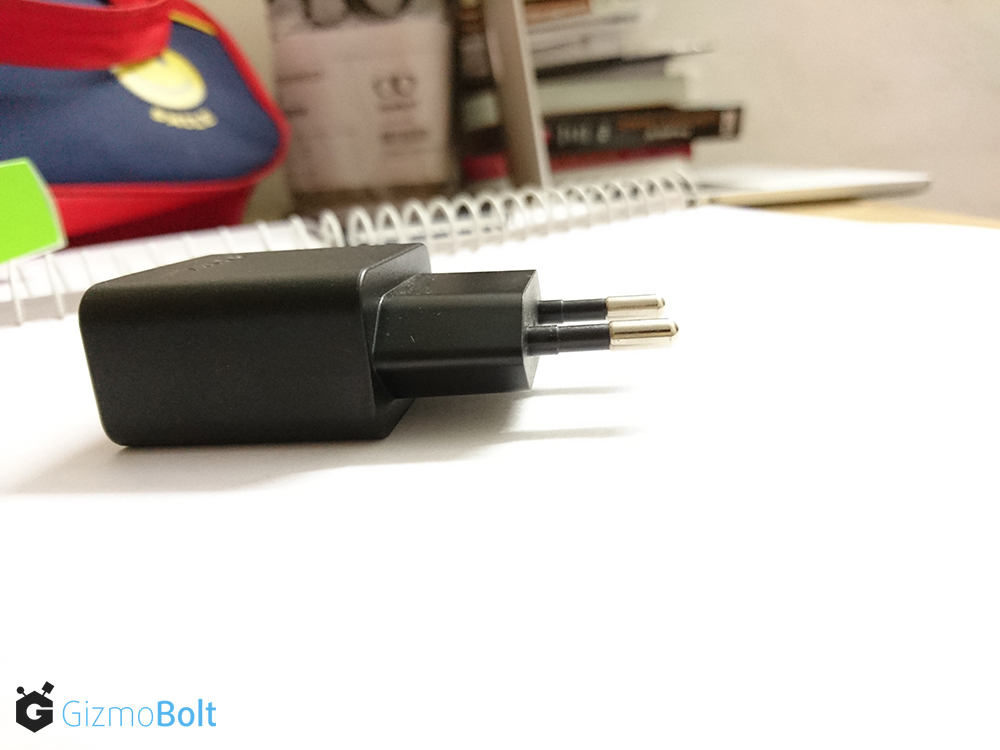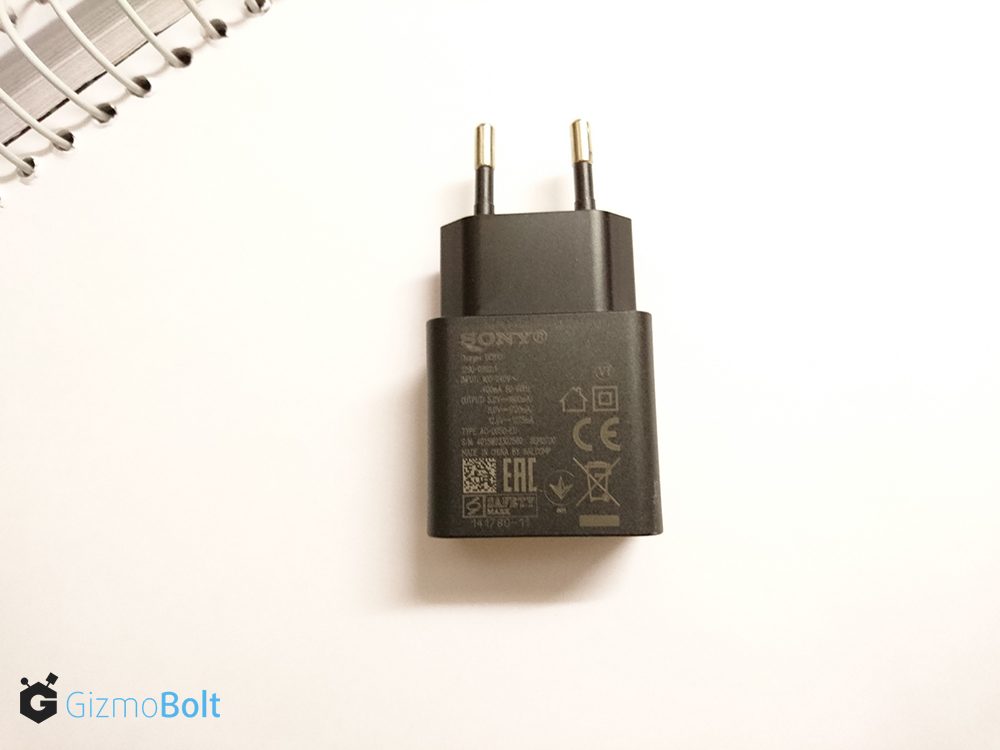 We compared the Sony UCH10 EU mains charger with the quick charger Sony supplied with Xperia Z5 in India and they both share almost same specifications and charging time.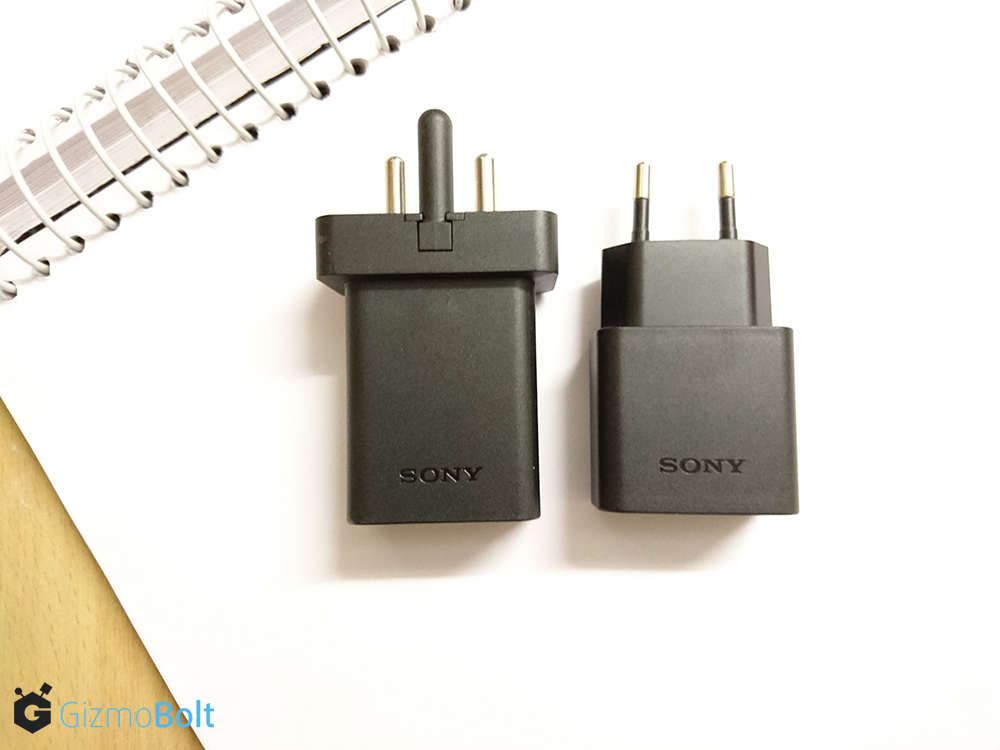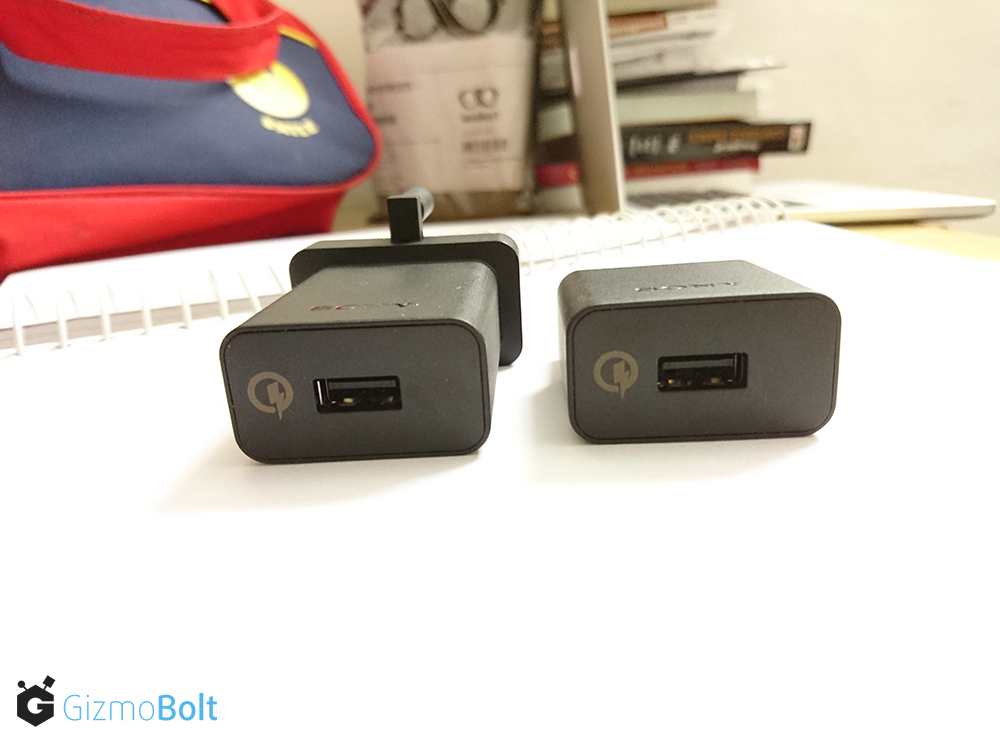 We used the same UCH10 charger with Sony DK52 dock and it works well.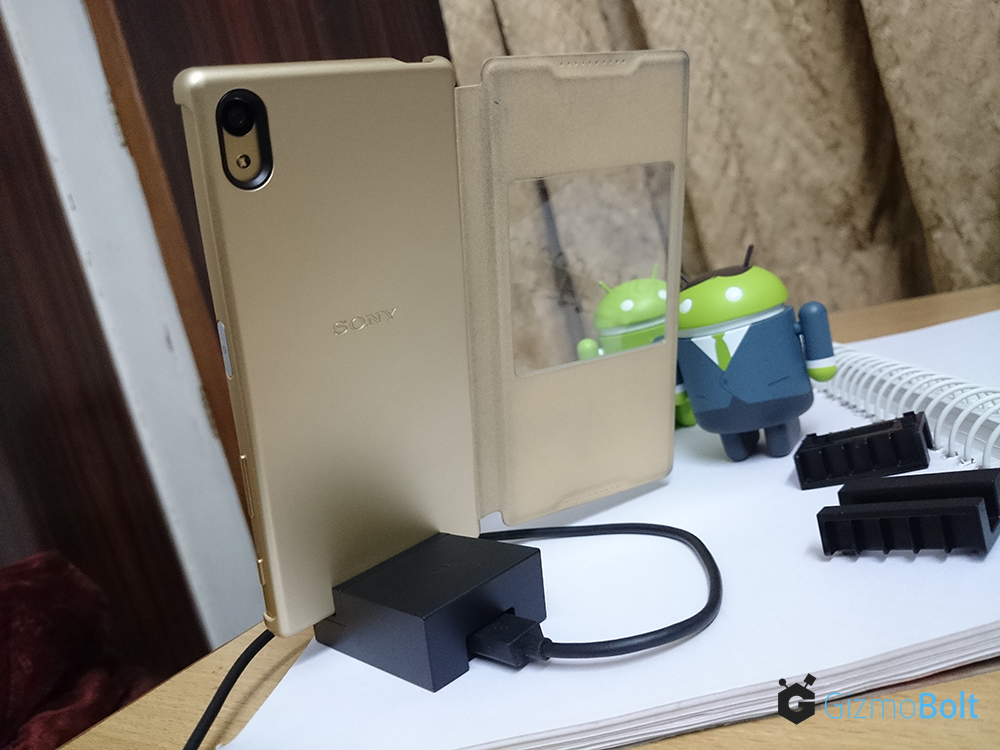 Charging time
1% in 1 minute.
Pros
Quick charging for Qualcomm 2.0 quick charing enabled smartphones.
Compatibility – 2 Pin/3 Pin (socket option)
Also compatible with Samsung Adaptive Fast Charging technology
Cons
Phone and charger both gets hot during charging.
Charing is fast but not as fast mentioned in the manual.
It is compatible with small range of Xperia devices for the time being. It is compatible with Xperia Z5, Xperia Z5 Compact, and Xperia Z5 Premium.
Are you using any Quick Charging solution for your device. Let us know. Drop your comments below.