Talent and luck don't come hand in hand but when it does it creates wonder. Some people complain that they didn't get a chance to showcase their talent to the world whereas some cry over the platform they got to showcase their talent.
Well, it all ends here; MINT and MIT Technology Review brings a platform to fulfil your dreams. MIT Technology Review events take place in many regions around the world. EmTech is a two day conference which is going to take place in Delhi from 18-19 March, 2016. The search is on for 10 innovators from India.
MIT's EmTech Conference 2016
It is one of right and best platform to showcase your talent to the world.  EmTech Conference 2016 will be attended by some of the world's most renowned personalities. It is the right place to get influenced by them and influence them with your talent.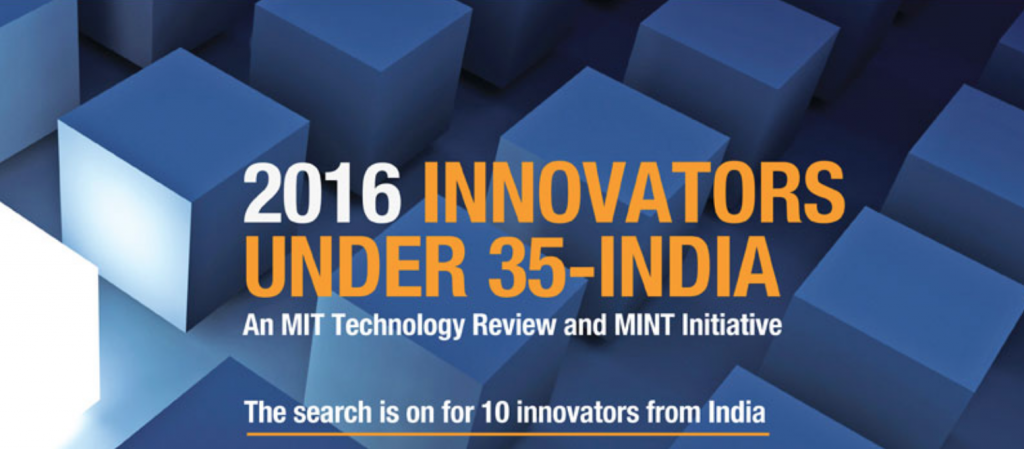 Who can aspire?
People who are below the age of 35 and think they have the spark which can ignite the world and change it with open arms, it is the right platform for you. Mark Zuckerberg, Sergey Brin ,Larry Page and JB Straubel are some of the names who have already been awarded with prestigious Innovators Under 35 Global award.
Since 1999, MIT Technology Review has been doing this. This year MIT Technology Review has joined hands with MINT to bring this platform to India and help people to showcase their talent and uplift them.
Nominations
One can nominate himself or you can nominate others also under 35 years of age. All the nominations filed will remain confidential.
Submit your nominations. 10 innovators from India will be required to make a 3 minute elevator pitch in front of the eminent panel of EmTech Conference 2016 and they will automatically become the finalists for prestigious Innovators Under 35 Global competition. Nominees must be under the age of 35 as on October 1, 2016 strictly and most importantly they all must be citizens of India.
Innovators, entrepreneurs, business leaders who have done wonders by using technology to solve the problems and disastrous scenarios around us; it is the chance to let world know about you and your good deeds.
Nominate yourself or others whom you know today. Visit the official website for further details.