Sony DK25 micro USB charging dock for Xperia Z3+ is now available for purchase from Sony Xperia online stores in Europe and in other regions. Unlike previous generation of Xperia "Z" series, Xperia Z3+ has a capless USB port so there is no magnetic charging port this time.
Sony DK52 charging dock is 25 grams in weight, 39×21.5×71 mm in dimensions and comes with 3 charging dock attachments inside the box.
Xperia Z3+ DK52 Charging Dock pricing out
Sony DK52 charging dock is compatible with both Xperia Z3+ and Xperia Z4.
Sony DK52 charging dock pricing in Europe
Sony DK52 Charging Dock is available for £29.99 in UK, €39.99 in France, €39.90 in Spain, €39.90 in Italy, €39.99 in Netherlands.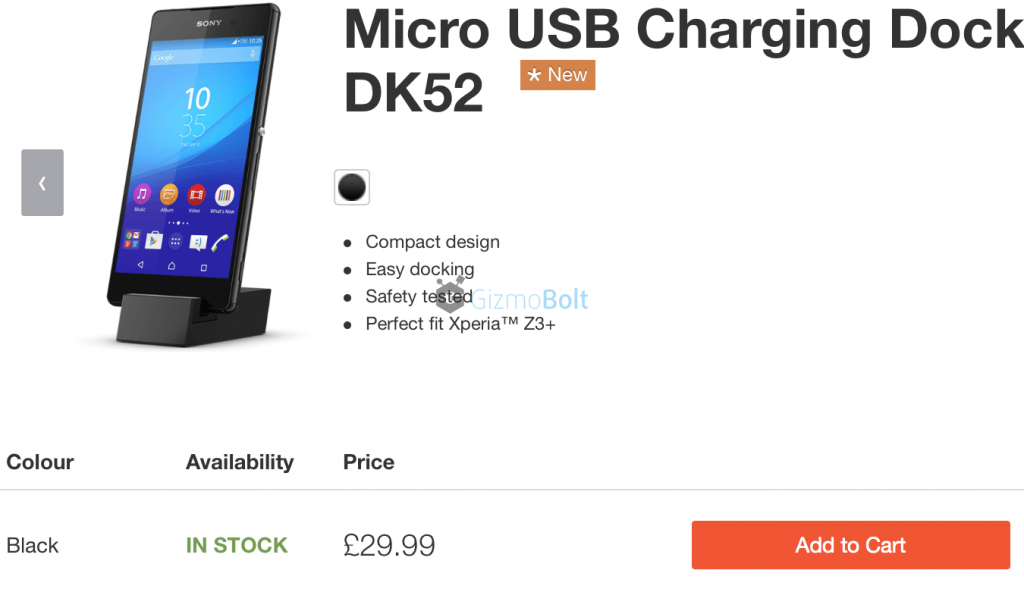 Sony DK52 charging dock is also available at Amazon International for $54.95 and for Rs 2990 at Amazon India.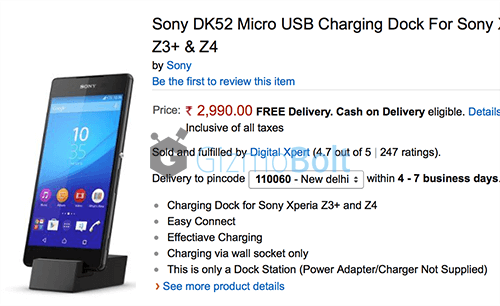 Once more Xperia Z3+ accessories are available for sale, we will keep you updated.
Drop your comments below if you are looking to buy.