Sportskeeda launched its Android app (in beta stage) on Play Store recently and if you have been following the Sportskeeda website it's a great news and if not, then you might want to do now. Why? Let's see. Sportskeeda app presents you more than 25+ different sports updates at one place, isn't this cool!
Sportskeeda Android app is compatible with devices running Android 4.0.3+. This App follows material design UI therefore it looks much better in Lollipop running Android devices as compared to other versions.
Sportskeeda Android App
Download Sportskeeda Android App from Play Store.

Done installing the Sportkeeda Android app, it will guide you through the app UI.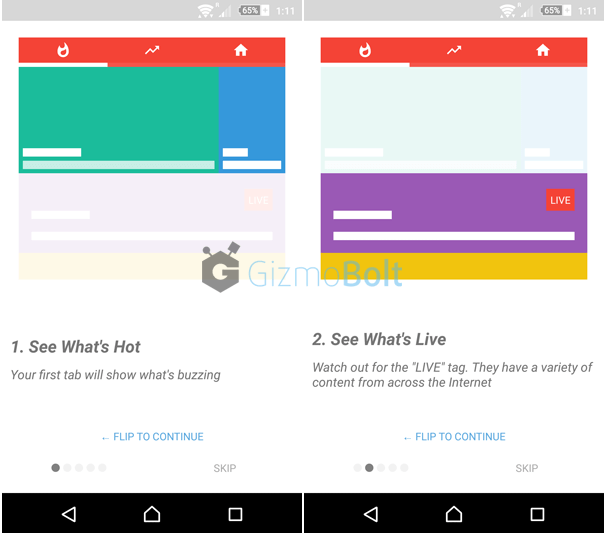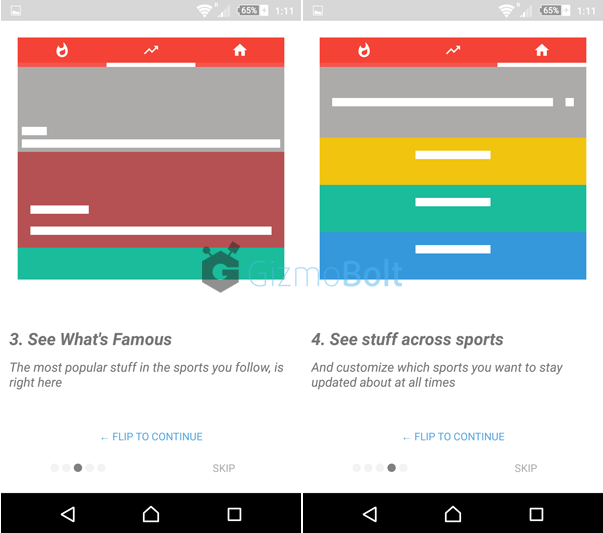 You are just a "tap" away from your sports updates. Choose the sports from the list displayed and you will see updates only from them in the main screen of the app.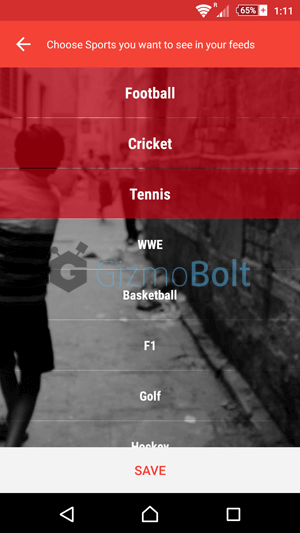 First two window panes of the app will present the latest and trending (live) updates to you.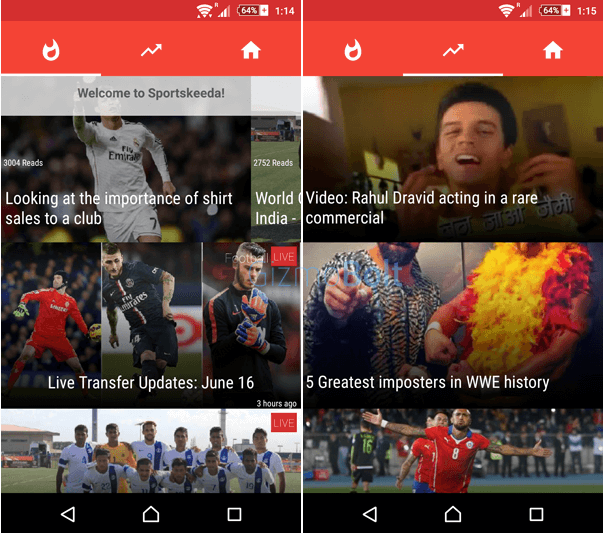 Look for the red colored "live" tag in the posts and you can follow the live feed of that sport.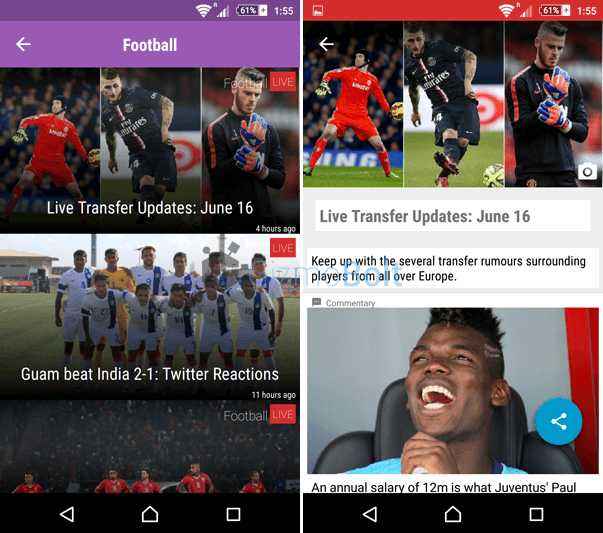 Settings
From the home window of the app, you can reselect your desired sport from the list displayed. Choose as many you want.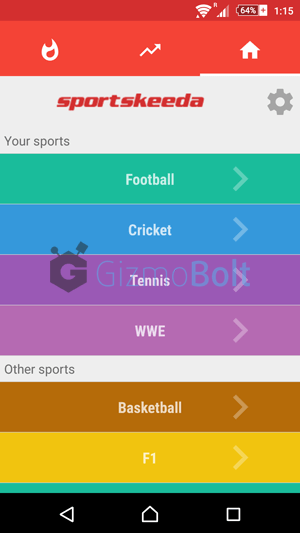 You can opt to choose display notifications or not from the settings menu.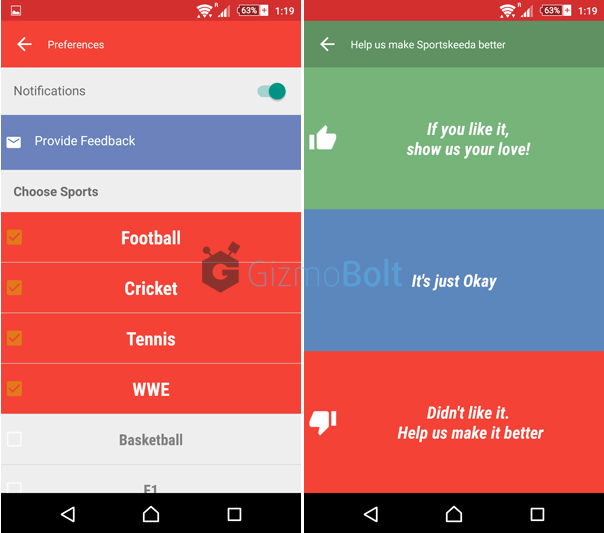 UI
Google adapted material design UI in Android Lollipop update and so does Sportskeeda Android app. Every sport is categorized with a different color and app looks a lot vibrant and colorful.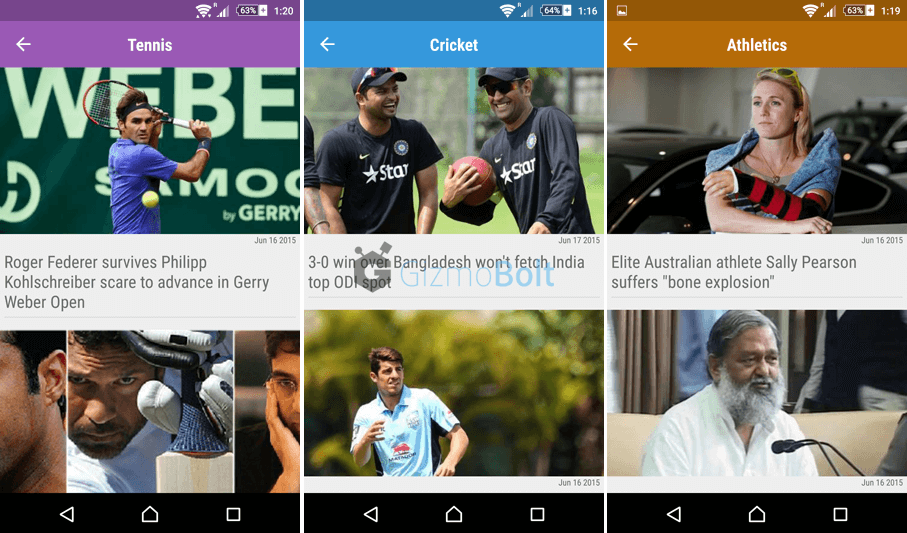 In-app content reading is great. It has 3 pre-defined sharing options and more than 20+ other sharing options (depending upon the apps installed on your device).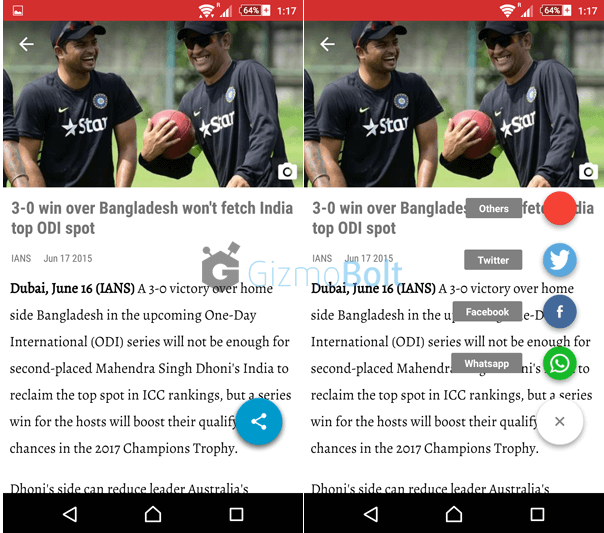 As you can see no comment system is enabled in the app which we would like to see in next updates.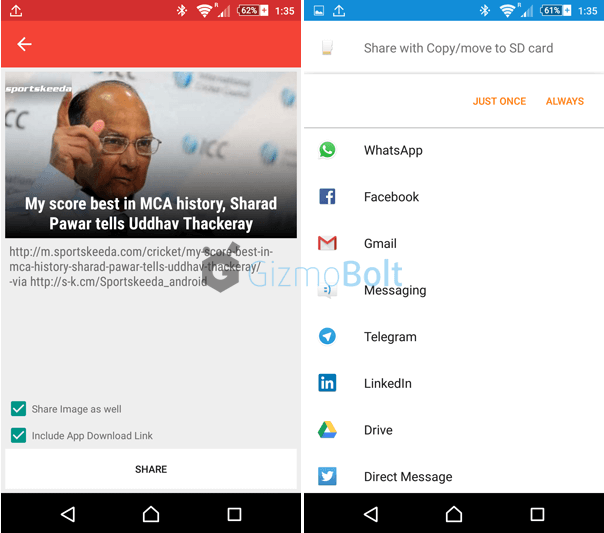 Sportskeeda Android app allows you to view any image separately with zoom in/out function though you can't save any image unfortunately.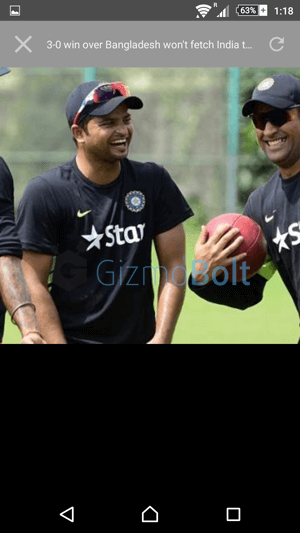 X-Factor of Sportskeeda Android app
It is a perfect timeline for any sports update. You get to have more than 25+ sports updates at one place which is not available in other apps like Cricbuzz, ESPN etc. Sportskeeda Android app is only 4MB in size and consumes less data in loading content in the apps.
Pros
Material Design UI.
More than 25+ different Sports updates at one place.
Separate section for live and trending news.
Appropriate sharing options.
In-app text reading is great.
Responsive UI with fast navigation.
Cons
No Comment system.
In-App images can't be saved.
No option to change font style and size.
Areas needing Improvement
Comment system (like Disqus) should be implemented in the app to encourage interaction among readers. A widget system can be implemented so that readers get live updates on their device's home screen. An option to change the font style and size in the content would be great.
If you have been using Sportskeeda Android app, let us know how was your experience. Drop your comments below.