Sony has introduced a new security service called "my Xperia Theft Protection (MXTP)". Well, the name must sound familiar to Xperia users as it matches with present available security feature "my Xperia" available on Xperia devices which work similar to Android Device Manager (from Google).
As we all know that if a phone is stolen and a clean wipe (like factory reset or OS removed) then security features like "Android Device Manager" or "my Xperia" becomes useless, exactly to address this issue Sony has come up with my Xperia Theft Protection (MXTP).
my Xperia Theft Protection (MXTP)
What is it?
my Xperia Theft Protection (MXTP) service is added to the bootloader of Xperia device therefore if the OS of the device is removed (or a factory reset has been made) then MXTP will remain active and your Xperia device will be secured.
How? Bootloader is needed to start the OS on the device but it is not the part of the OS itself so MXTP remains as it is (as it is added to the bootloader of the Xperia device).
Which Phones are supported?
For the time being MXTP is available only in three handsets and we can expect it to arrive on others in future firmware updates.
Xperia M4 Aqua.
Xperia C4.
Xperia Z4 Tablet.
How to setup MXTP?
MXTP will come as a part of the system setup guide on above-mentioned devices so you should set it up while starting the device for the first time if not done then follow the steps posted below.
Navigate to settings menu > security > tap on "Protection by my Xperia"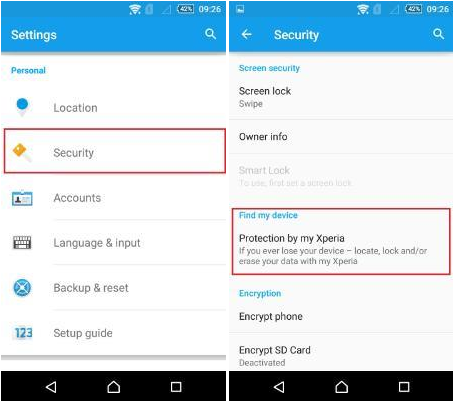 Tap on "Activate" in my Xperia screen > Agree to Sony's Terms and Conditions.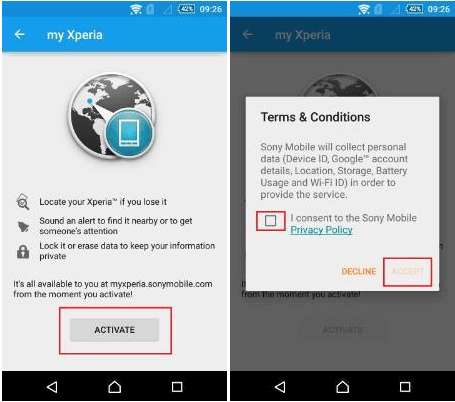 After activating it, my Xperia Theft Protection service is enabled on your device.
How to Deactivate MXTP?
If you want to deactivate the MXTP then the only person who has access to your signed in Google Account on your device can deactivate.
Navigate to settings menu > security > tap on "Protection by my Xperia"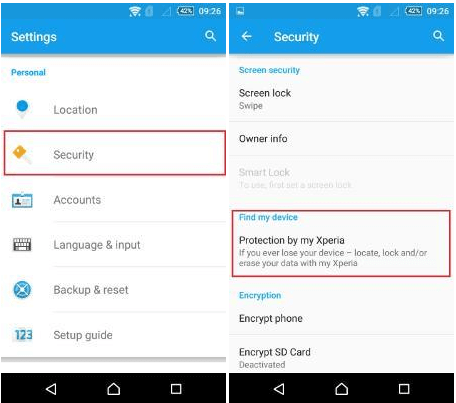 Tap on "Deactivate" button > Confirm the Deactivation > Sign in with your Google Account to deactivate the MXTP on your device.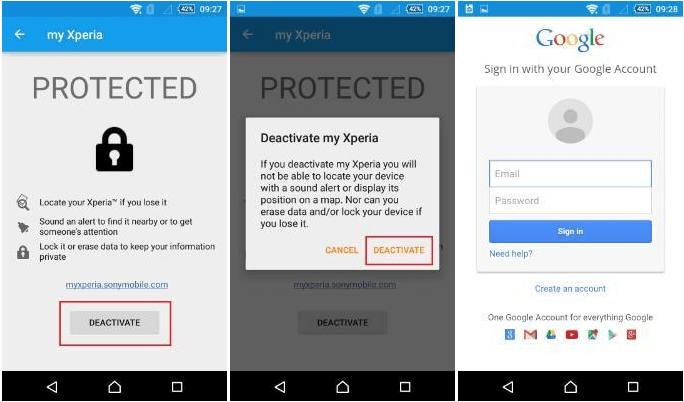 NOTE: Failing to enter your "Google Log in" details correct within 5 attempts, your Xperia device will automatically enter in "Lockdown" stage.
What is Lockdown stage?
Lockdown stage is detected when some unauthorized user is trying to access your device via some serious methods like disabling MXTP.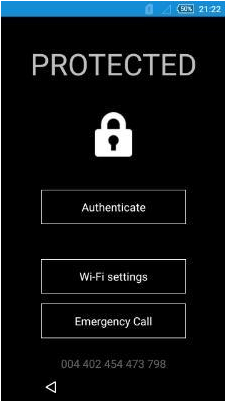 What triggers Lockdown stage?
Lockdown will trigger itself it steps like mentioned below are performed on the device in any case.
Firmware repair using PC Companion or any other FlashTools.
Doing a full factory/master reset.
Deleting the Google account used for enabling MXTP on the device.
Disabling MXTP in the settings menu and providing false details of Google account.
Removing the administrator rights of MXTP or deleting it.
Triggering Lockdown using MyXperia in a web browser (with the correct login credentials).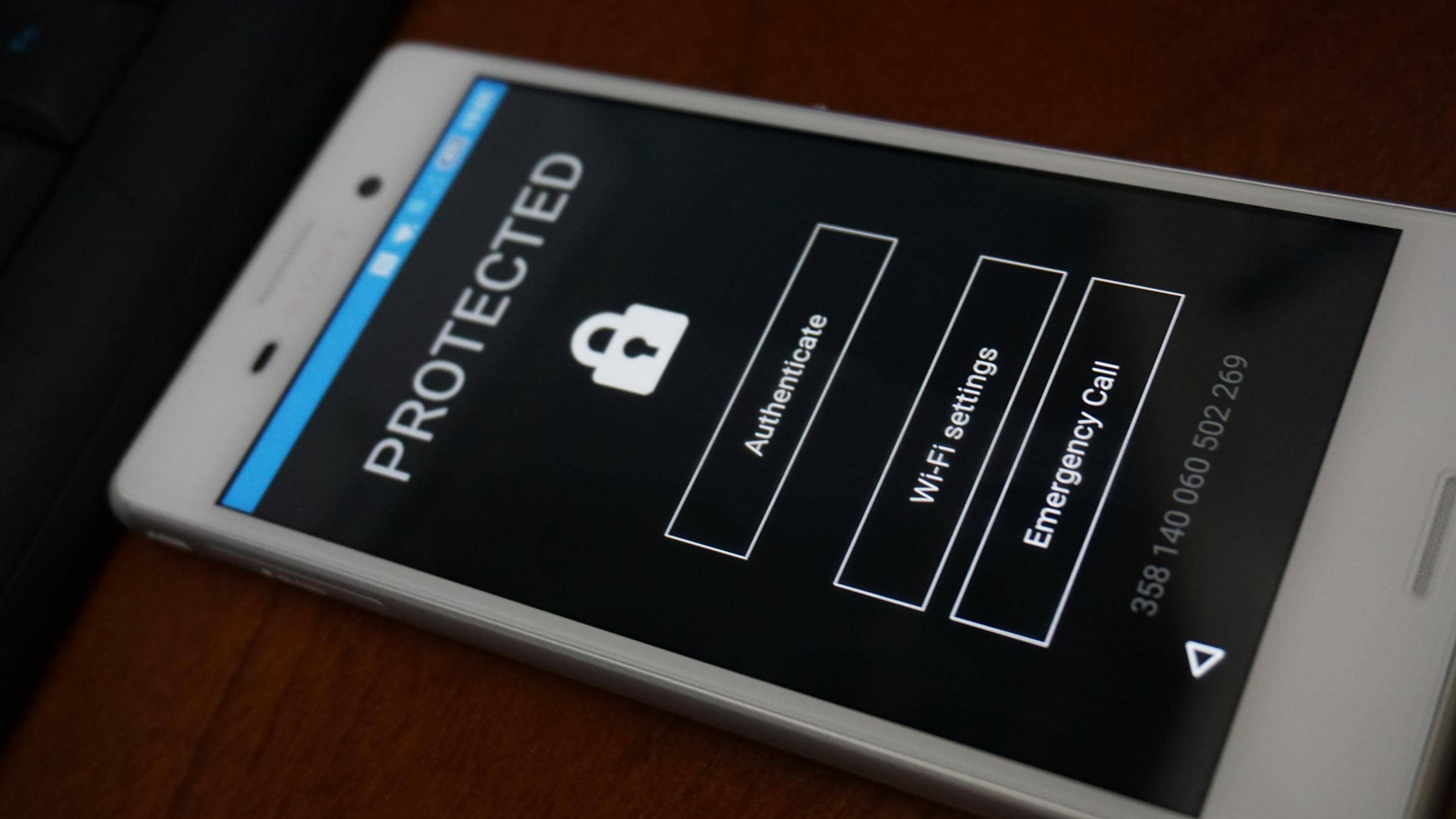 What will happen in Lockdown stage?
Device will become completely useless unless correct Google details are entered to validate the identity of the user.
All runnings apps will be stopped.
Outgoing calls are blocked (except Emergency calls).
Incoming calls are sent to voicemail (if activated).
USB port can only be used for charging and it will not be detected by the PC or the Mac for software repair.
Notification panel can no longe rbe maximized.
Sony clearly mentioned "This also applies to a software repair or flash. Lockdown will remain in effect until the user has validated the device. Reloading software, rebooting the device or manipulating the persistent storage will not disable the service."
How to exit Lockdown stage or How to Unlock Protected Xperia device?
Sign in with the Google account which was used at the time of enabling the MXTP.
Check out the various FQA on MXTP by Sony on the source link mentioned at the end of the post.
Sony has done a great job for users by providing this bootloader level security feature. What do you think? Let us know. Drop your comments below.
Source – Sony Mobile | Image Credits: raymond016 (XDA)