Sony Audio Recorder app has been updated to newer 1.00.35 version over older 1.00.26 version. Audio Recorder 1.00.35 app updates fixes playback issue for Motorola phones and comes with enhanced technical improvements.
Sony Audio Recorder app works like any normal recording app, but you have 4 audio recording quality settings. All recording options are as follows Superior Music ( lossless ) 44kHz 16bit WAV 1411 kbps stereo, Superior Music ( compresses ) 44kHz 16bit AAC LC 256 kbps stereo, Standard Music/Superior speech 128 hbps, Basic Music/Standard Speech 64 kbps. App needs Android 4.1 to isntall.
Sony Audio Recorder App
Download Sony Audio Recorder 1.00.35 app from Play Store.

If you haven't got the update yet, download the Audio Recorder 1.00.35 apk from below link.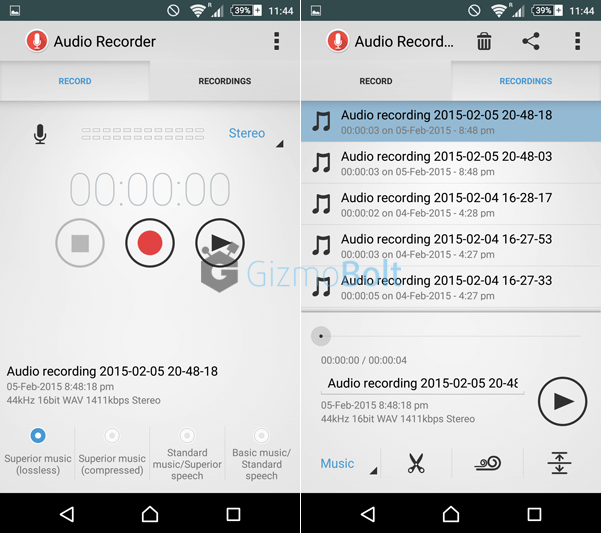 Facing any bugs, let us know. Drop your comments below.