Earlier today Sony posted a pic on their official Google+ page showing Android Lollipop running on Xperia Z, the very first device of Xperia "Z" generation with the caption "Coming Soon…". Coming Soon might not sound different to Xperia "Z" series users as we have heard the same phrase from Sony many times regarding Android Lollipop update.
Yesterday Sony announced that Android Lollipop update will also come on Xperia T2 Ultra (T2 Ultra Dual) and Xperia C3 (Dual) also along with Xperia "Z" series.
Xperia Z running Andorid Lollipop
Below you can see the pic posted by Sony today, showing the new lockscreen notification on Xperia Z running Android Lollipop exclusively.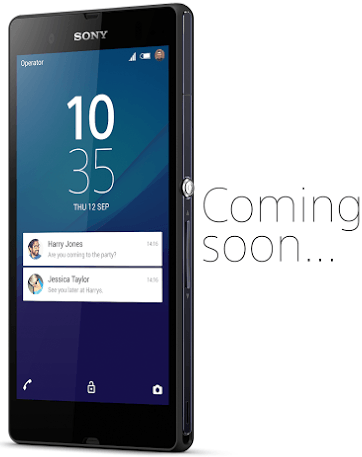 Earlier Sony rolled Android Lollipop update on Xperia Z3 series and Xperia Z2 series in Nordics and Baltic regions only while as per the latest statement released by Sony, Android Lollipop update is available globally to Xperia Z3 series now.
Xperia Z2 series users will be getting Android Lollipop update starting from next week.
We will keep you updated once more info comes on Android Lollipop regarding Xperia "Z" series.
Source: Sony Mobile Google+ | Thanks for the tip, Vikash Khoiwal & Pranay Shinde!