Recently we posted an issue of Xperia Z3 Self cracking screen with a hairline crack and the Xperia Z3 Bent frame case but now Xperia Z3 back cover lifting up itself issue has been spotted. Earlier a similar kind of back cover lifting issue was spotted on Xperia Z ( for which we got a new replacement unit for our Xperia Z last year ). It is very surprising that three infamous issues found on previous Xperia flagships have already hit Xperia Z3.
An user Sophinia posted a pic of his/her Xperia Z3 at Sony Talk Forums, whose back cover is being lifted from top edge. Proper reason for this is unknown yet. It can be a manufacturer fault or can be user's fault but nothing can be said at this moment. One of the possible reason can be excessive heat but no confirmation on that for the time being.
Xperia Z3 back cover lifting up
Check out the pic of Xperia Z3, back cover lifted at top.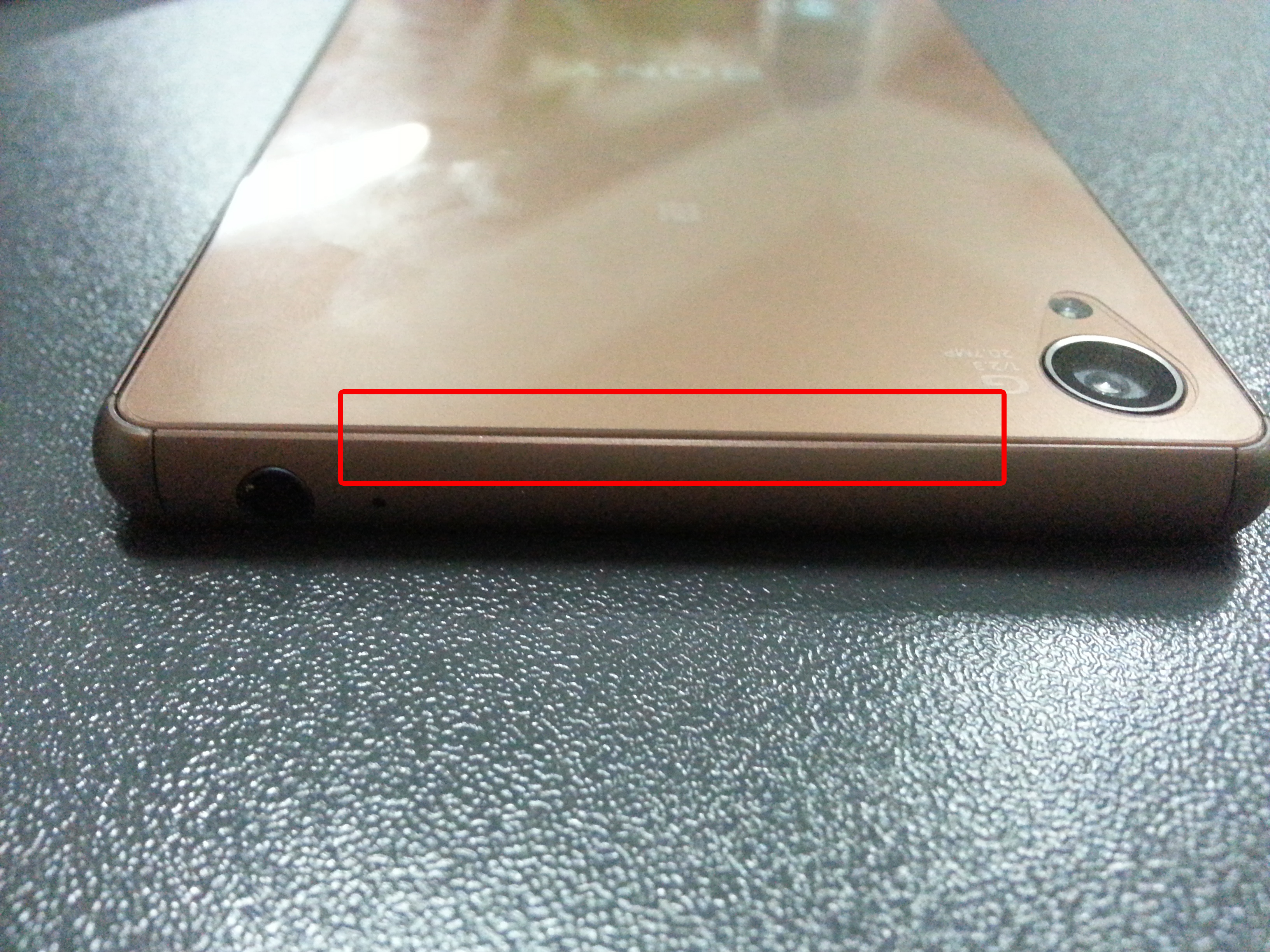 What do we think ?
Before jumping to any conclusion, have a look at the below issues earlier spotted.
NOTE : We have not seen many users reporting Xperia Z3 Back cover lifting issue neither at XDA nor at Sony Talk Forums. As it is one of the FIRST CASE that has been reported so nothing can be said at the moment whether it is manufacturing defect or user's fault.
We do hope that this back cover lifting case doesn't become infamous like it became for Xperia Z.
Let us know if your Xperia Z3 also has any kind of similar issue. Drop your comments below.