Xperia Z2 SCR10 Style Cover Stand was launched as Sony's first official protective cover for their the then flagship device. Style Cover Stand SCR10 is a ultra thin flip cover style case available in white, black and a special FIFA edition. It is a special notebook style case which can be used as a desk stand for perfect viewing.
Xperia Z2 SCR10 Style Cover Stand is priced at 40.99$ at MobileFun UK for the time being. It is a very extreme and light weight case and we love it being on our Xperia Z2. Let's a take a closer look at the case in our hands on it.
[ REVIEW ] Xperia Z2 SCR10 Style Cover Stand
It is an official Sony product, comes in white card box.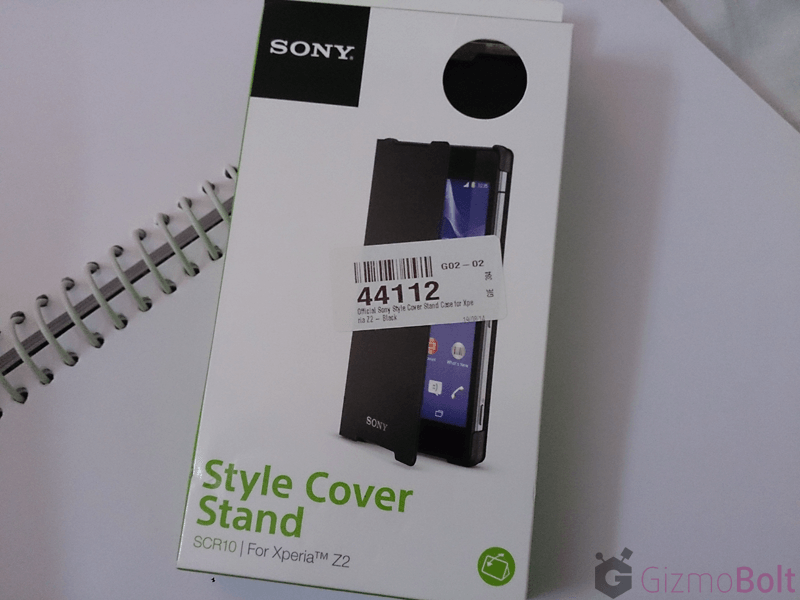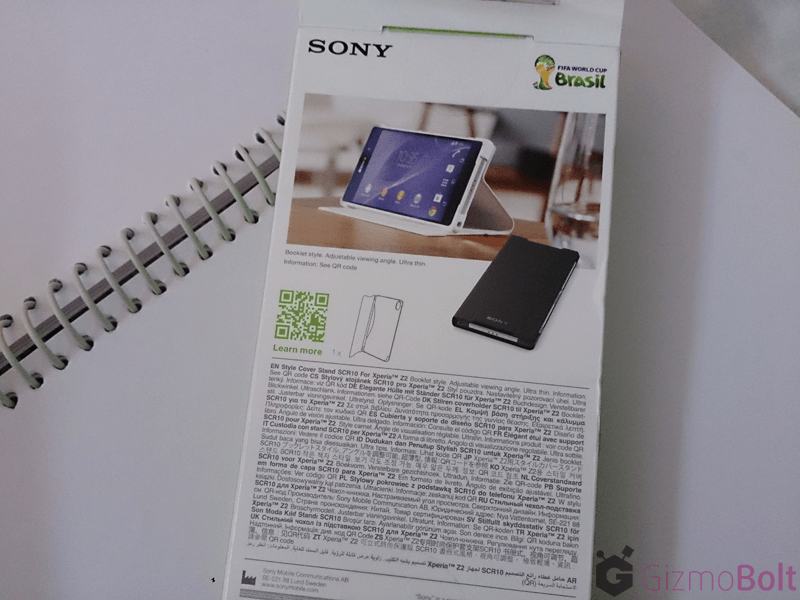 Have a look at the front side of case out of the box.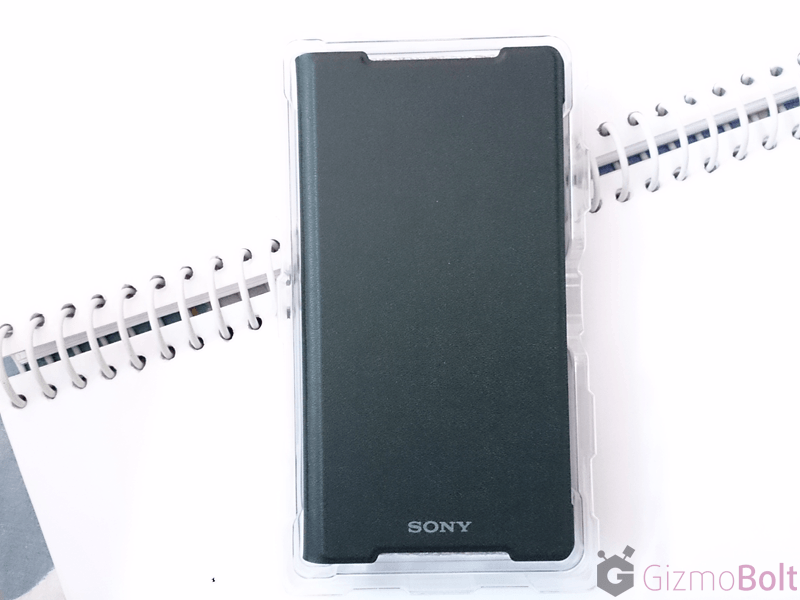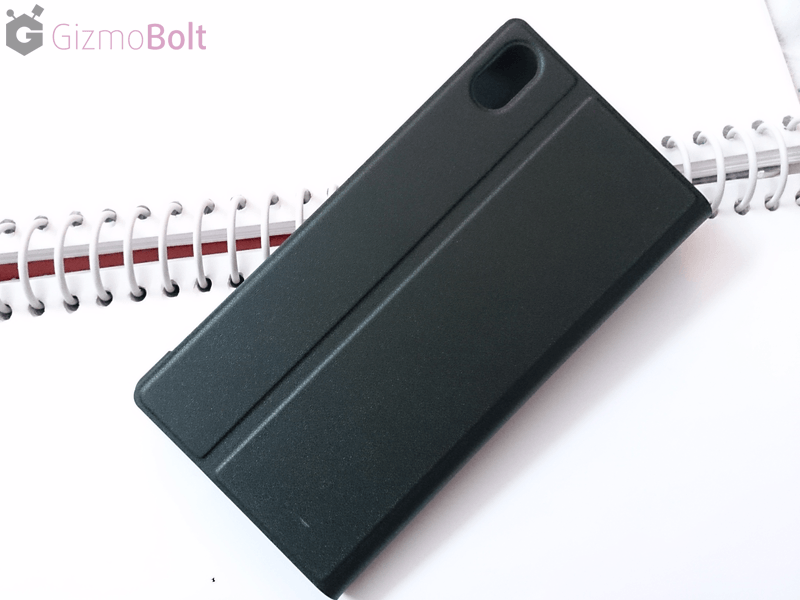 It is made up of polyurethane leather ( synthetically giving you a feel of leather case, but not leather in reality ).
Closely look at the pic below, the inner material of front flap do attracts dust and you may find same dust particles getting attracted by the screen of your device when flap is on.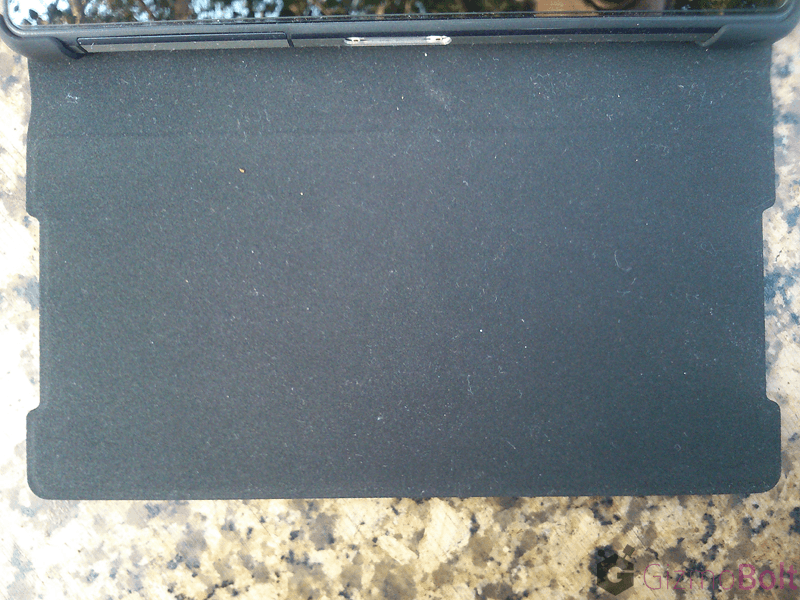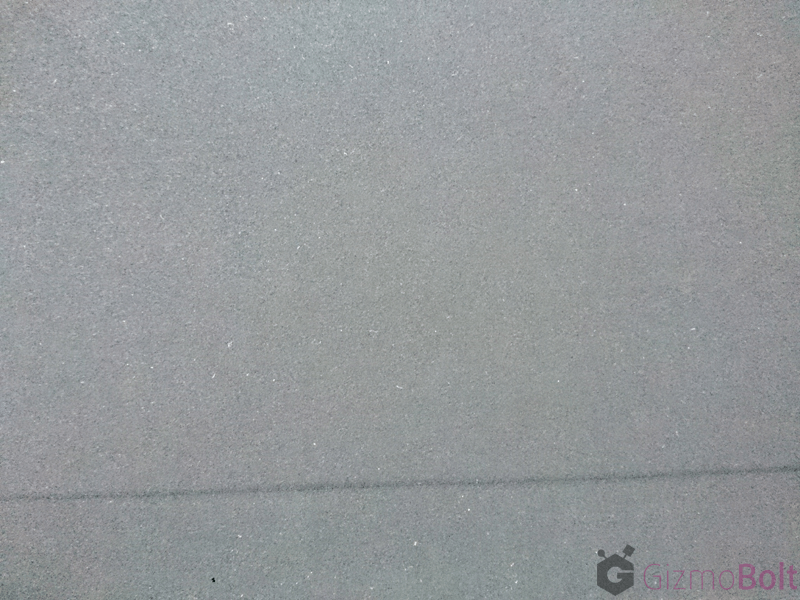 Case has the perfect camera opening hole.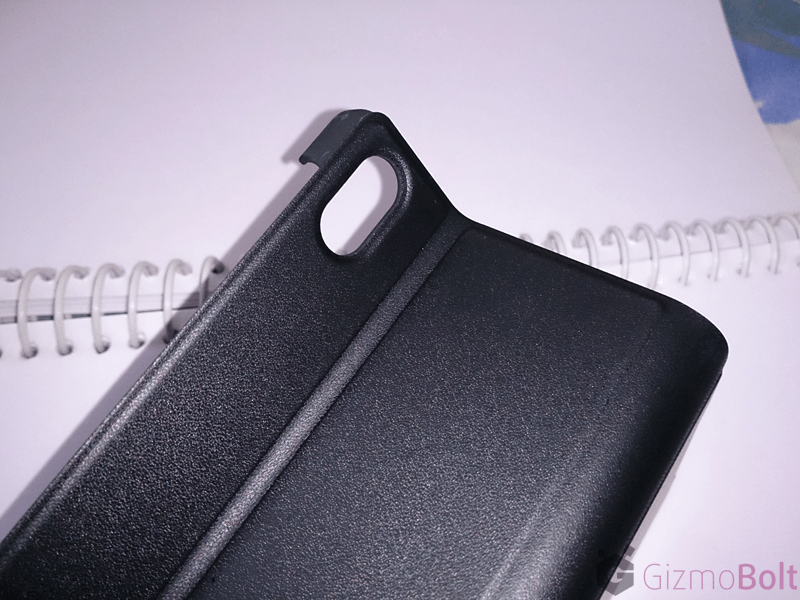 Corners of your Xperia Z2 will have a protection from the case, why, check the below pic.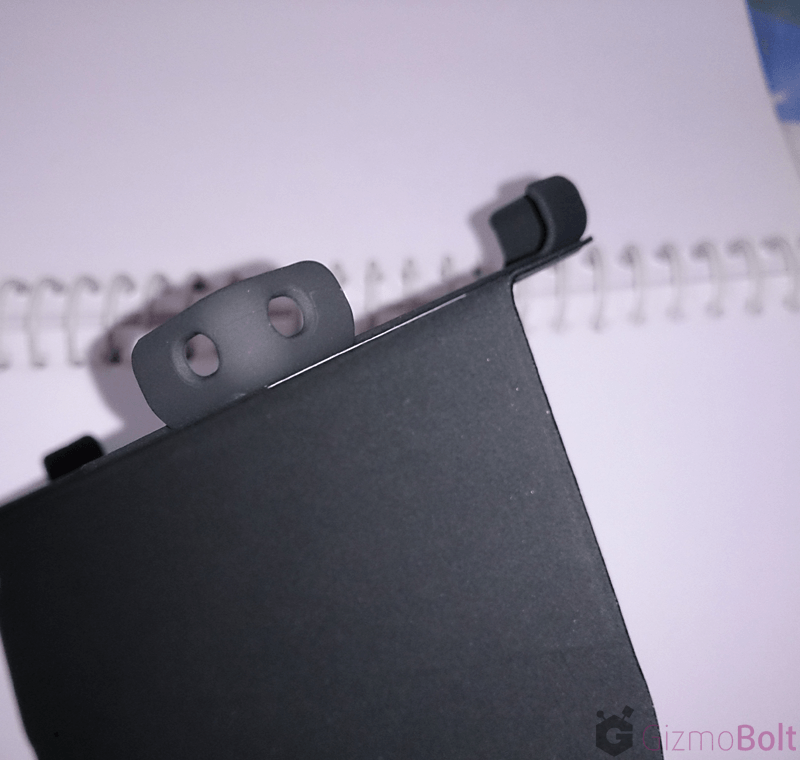 Specifications
| | |
| --- | --- |
| Weight | 46 grams |
| Height | 7.6 cm |
| Width | 1 cm |
| Length | 14.7 cm |
| Material | PU Leather |
| Colors | Brazil Edition, Black and white |
| Auto Sleep Mode | NO |
| Magnetic Closure | NO |
Let's have a close look at the case with Xpera Z2 inside in.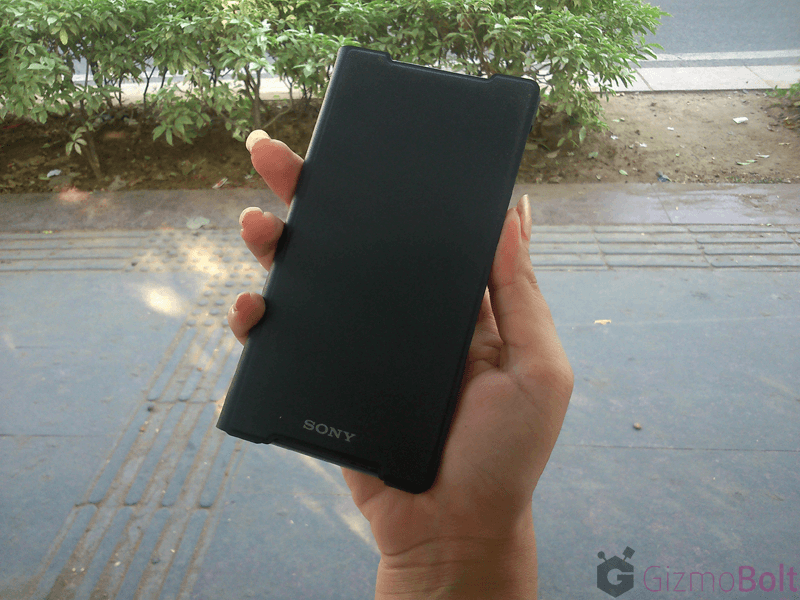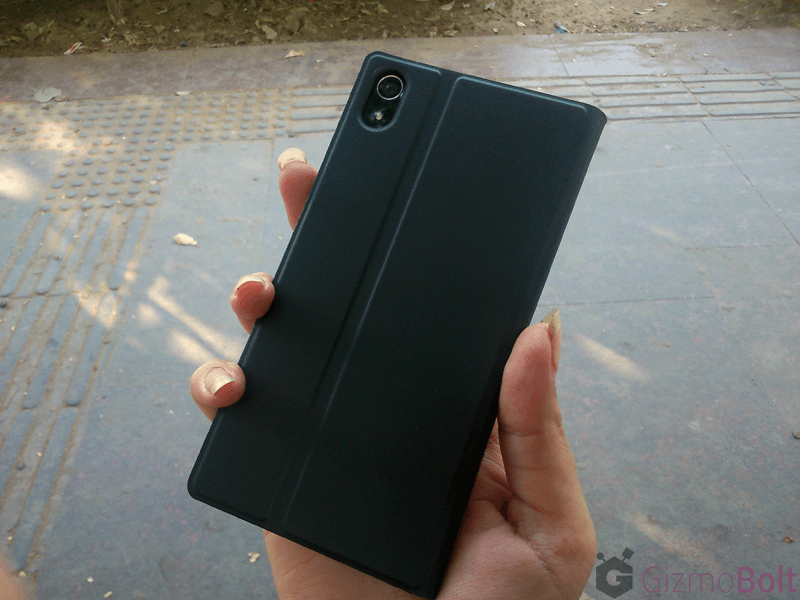 You have full access to micro SD card slot, power button, volume rocker keys and camera shutter key without opening the case.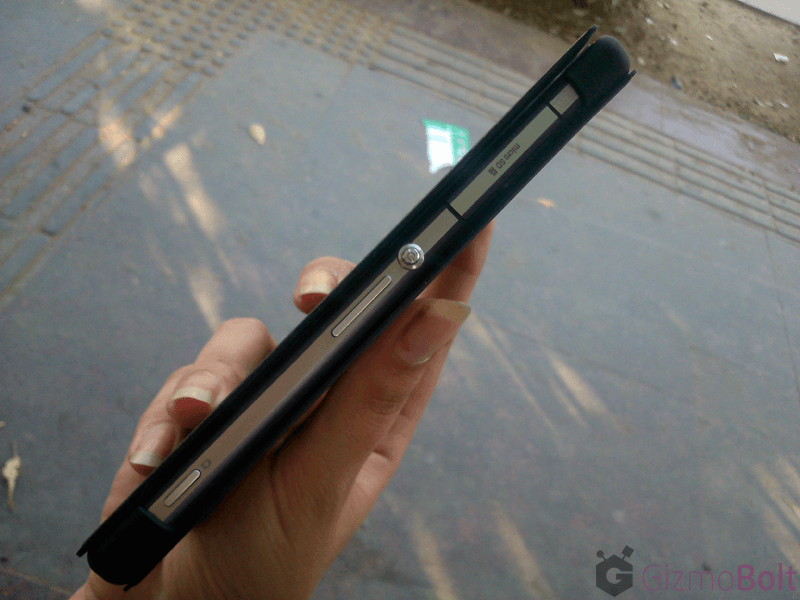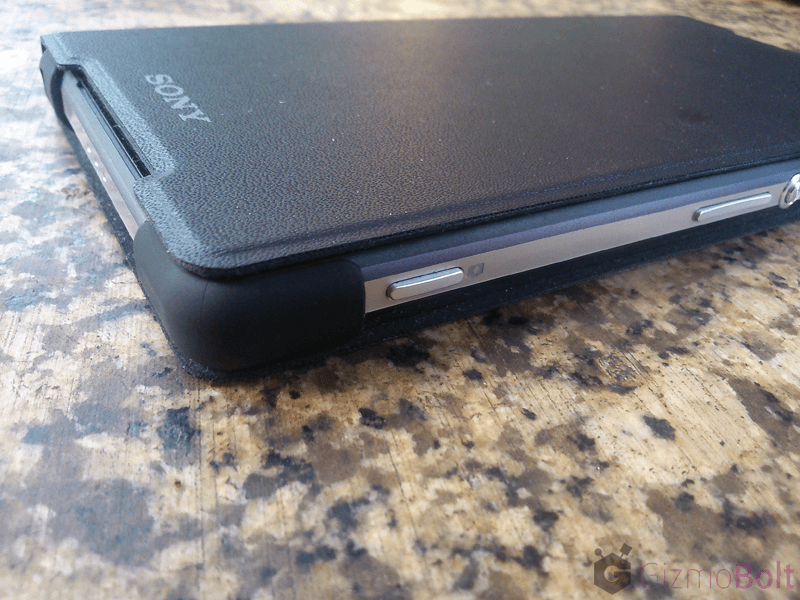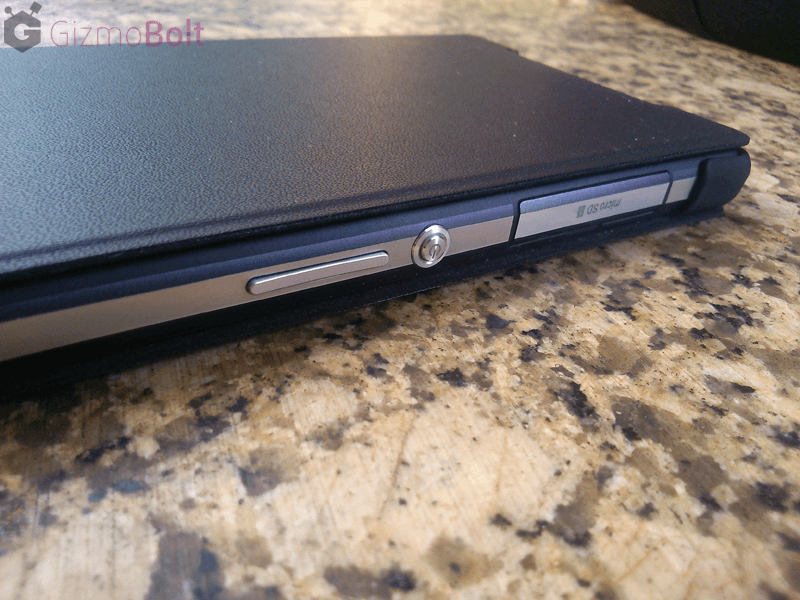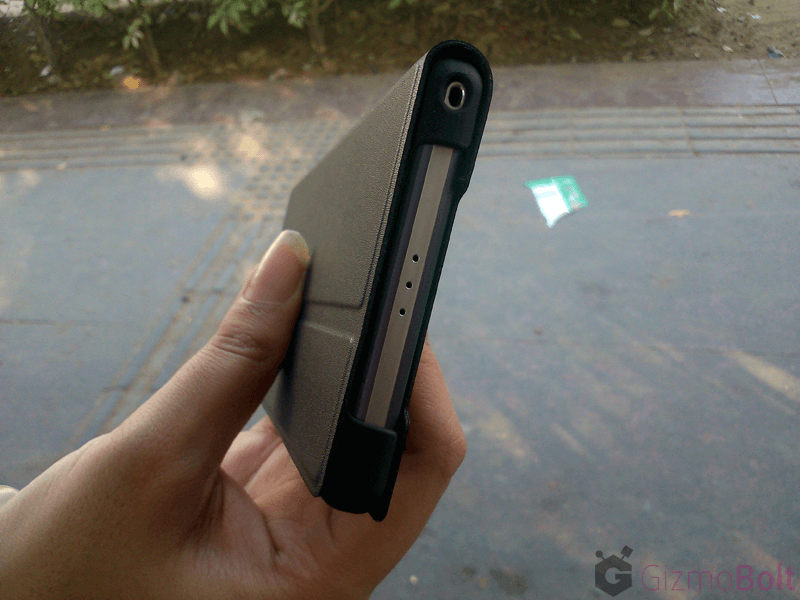 Clear space for connecting 3.5 mm headphone jack without opening the case.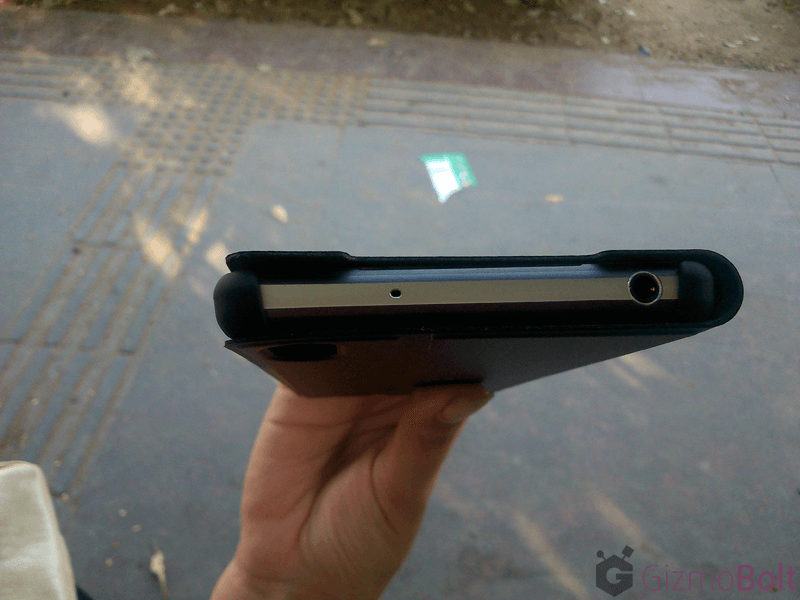 Hole for Camera and LED Flash don't obstruct the path on any. Notice the folding marked area for using it as desk stand.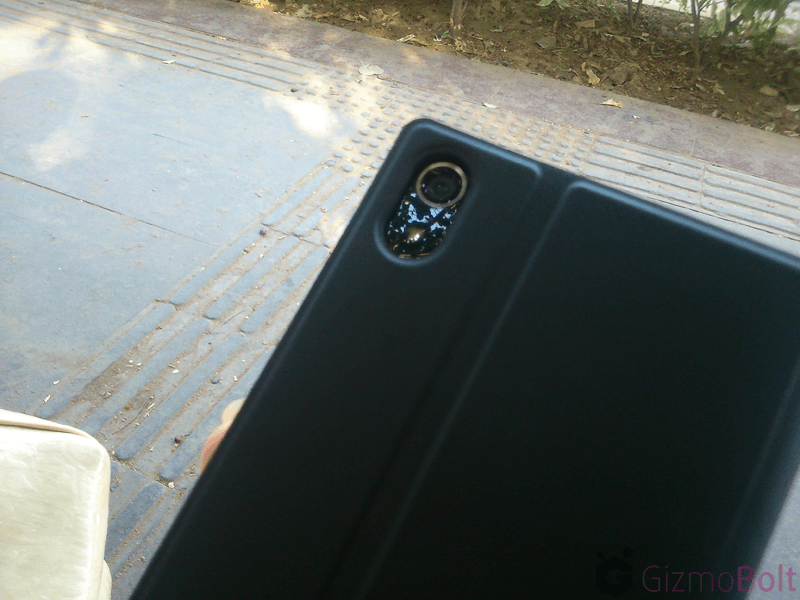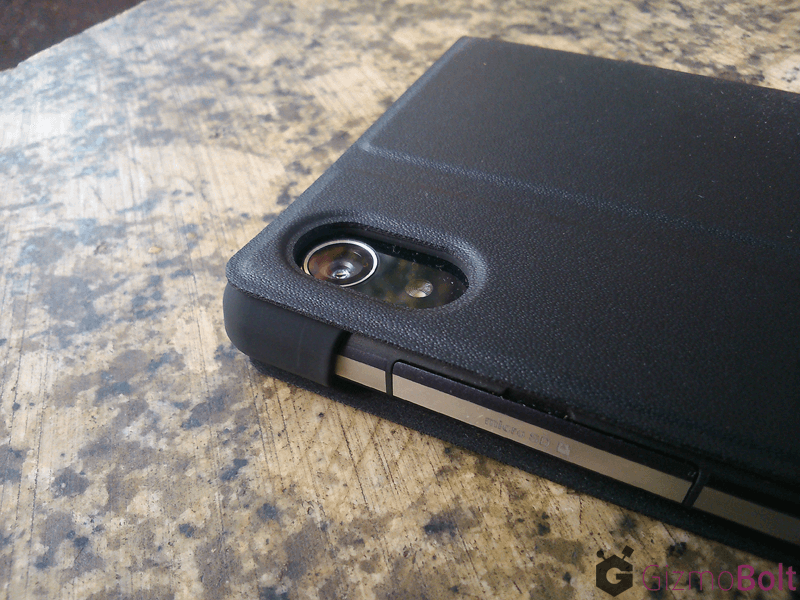 Check the close up of the material used in making the rear side of flap.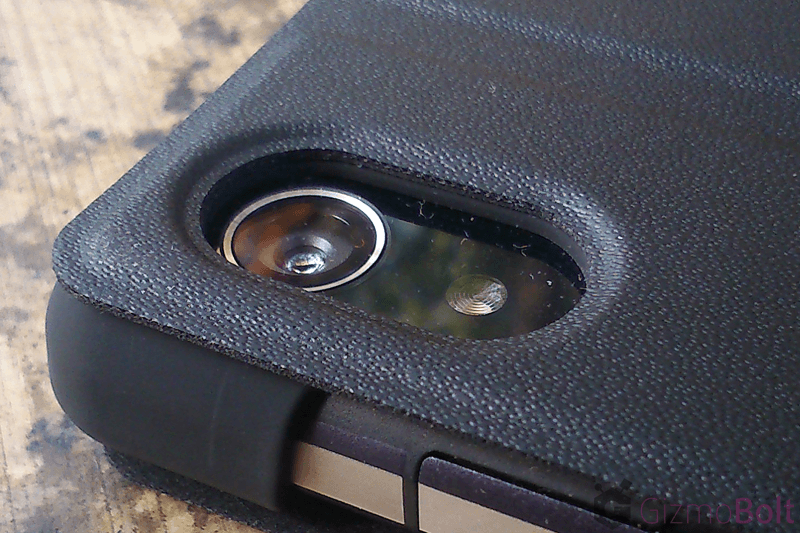 Desk stand functionality of the case is a great add on but not very reliable ( too slippery ).
Pros
Light Weight.
Smooth finished material.
Openings for all ports.
Perfect fit.
Desk stand for better viewing.
Can be used with Sony Magnetic Charging Dock DK36.
Cons
We are listing some of the features which are not available in this cover, though can be ignored depends from user to user.
No Auto Sleep mode.
No magnetic closure.
No opening for magnetic charging pins from outside the case.
Inner material of front flap attracts dust.
Shock Proof – No
No real leather used, synthetic material used.
Conclusion 
Overall it is nice case from Sony giving you a premium look than many other cases available in market. Ideal for normal daily use but will not protect your device from any fall from a height though corners are well protected within the case. Choose the case if you are looking for a flip case for your Xperia Z2 but if you want to protect it from falls then go for a strong hard back case.
If you are using Xperia Z2 SCR10 Style Cover Stand, let us know if you like the product. Drop your comments below.