Sony has launched a new theme named "Space" for AR Effect App, working in both photo as well as video mode. As the name suggest you get effects of space like solar system, rockets, alien characters, space ships etc. Overall you can create your own solar system in the captured pic or video.
You need atleast AR Effect app version 3.1.1 running to install the theme. Playing with the app is fun, tap on the screen to change the effects and drag them to change the position.
AR Effect app Space theme
Download Space theme on your device with Sony Social Smart Camera already installed.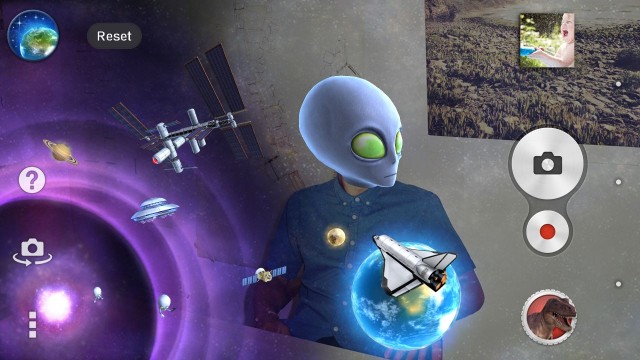 Let us know if you like this new AR Effect Space effect. Drop your comments below.
Thanks for the tip, Ben!