Sony Xperia Z3 has already reached the hands of users and now ports of its KitKat firmware are coming up. Today we are sharing new Xperia Home 7.0.A.1.5 version along with Clock, Photo, Top Contacts, World Clock and Weather widget for rooted Xperia handsets running KitKat ROM ( preferably with SuperUser Mod ).
Download the Xperia Home 7.0.A.1.5 app and new widgets from below and install them normally or push in system/app folder, set permissions rw- r– r– and reboot. They worked great on rooted Xperia Z, Z1 and Z2 handsets.
Xperia Z3 KitKat Apps Ports
Tested with KitKat devices only, compatibility with Jelly Bean devices unknown for the time being.
Xperia Home 7.0.A.1.5
Download Home.apk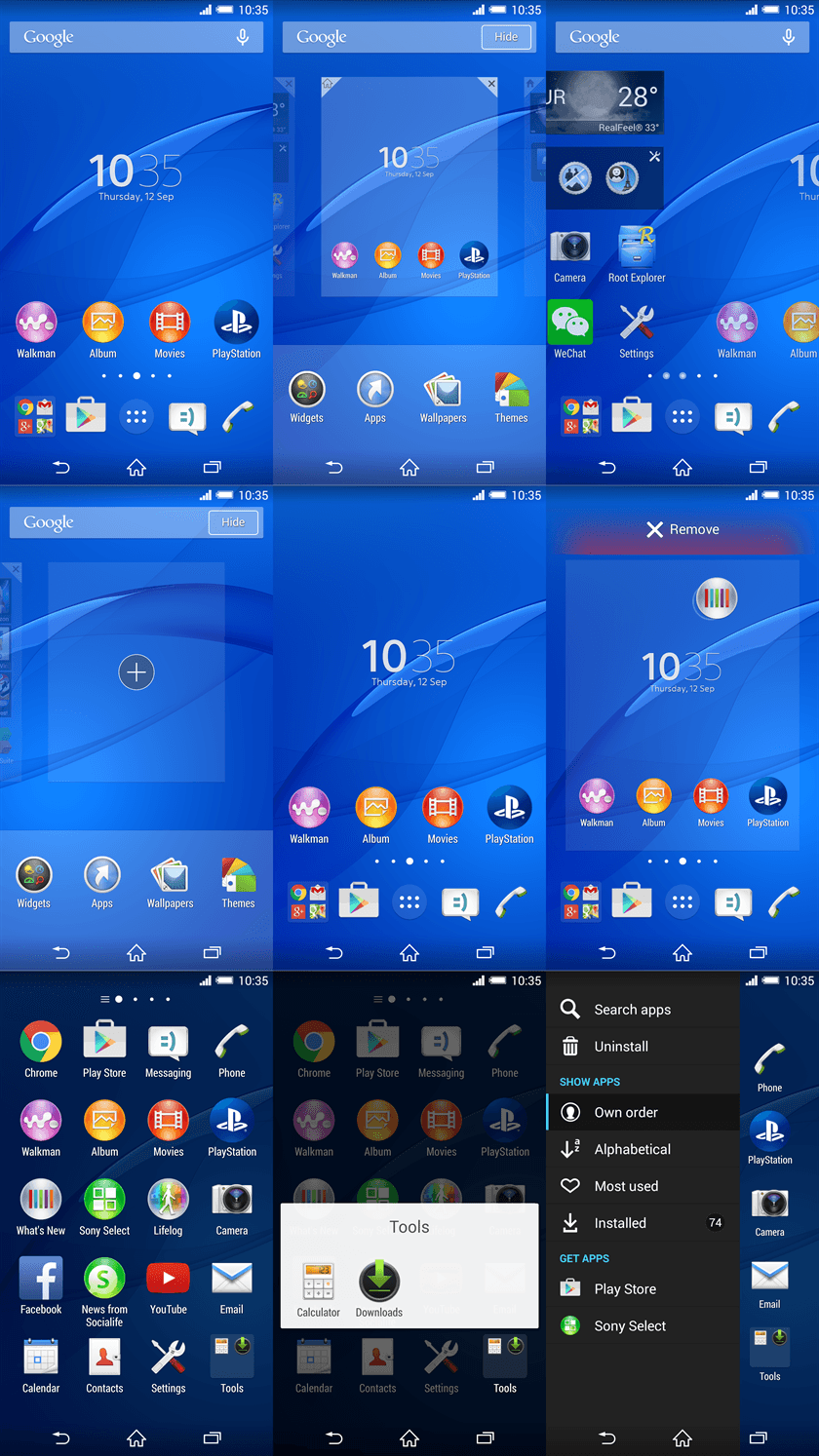 Xperia Z3 Clock Widget
Download ClockWidgets.apk
Xperia Z3 Photo Widget
Download PhotoWidget.apk
Xperia Z3 Top Contacts Widget
Download TopContactWidgets.apk
Xperia Z3 World Clock Widget
Download WorldClockWidget.apk
Xperia Z3 Weather Widget
Download WeatherWidget.apk
Install the above apps on your device and let us know if they work as mentioned. Drop your comments below.
via – XDA