Newer generation of SmartWear from Sony in form of Sony SmartBand Talk SWR30 was unveiled at IFA 2014 event, following the legacy of Sony SmartBand SWR10. SmartBand Talk is much improved version of older SmartBand which was much of a fitness tracking band only but now Sony has provided a curved 1.4" e-paper display, built-in microphone and speaker.
Sony SmartBand Talk SWR30 features HD Voice support with short call function enabling you to listen and talk into your caller. It has built-in accelerometer and altimeter sensor technology. SmartBand Talk SWR30 is IP68 certified ( water proof ). Connectivity options available are Bluetooth and Wi-Fi ( micro USB for charging ). There is no removable core in SmartBand Talk SWR30 but you can remove the wrist strap and connect any exchangeable SmartBand Talk Wrist Strap SWR310.
[ Hands on ] Sony SmartBand Talk SWR30
We managed to grab SmartBand Talk at its launch event in India, let's see some hands on photos.
Display is 1.4″ e-ink curved white and black. From the basic stuff like current time, it can also display details like incoming messages, fitness tracking step counter, incoming calls and other smart notifications.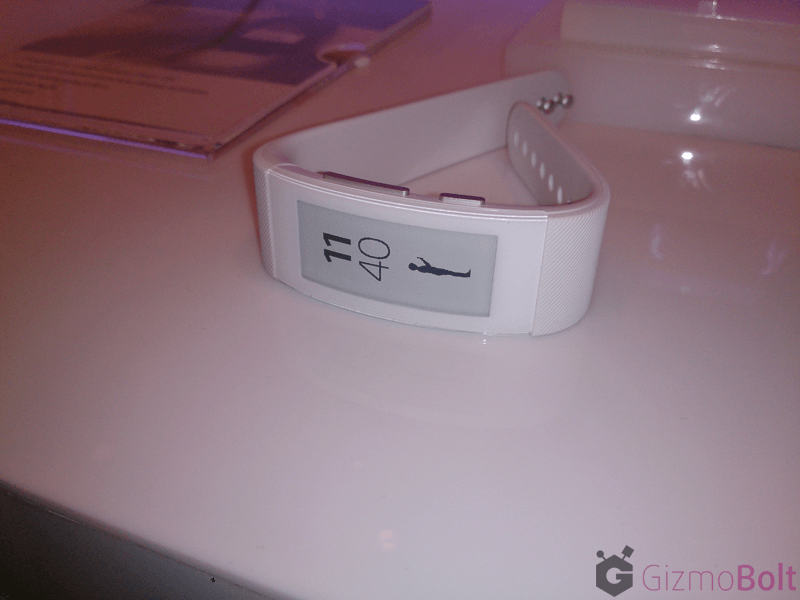 Outer strap design is similar to older SmartBand SWR10 ( Read full hands on review of SmartBand SWR10 here ).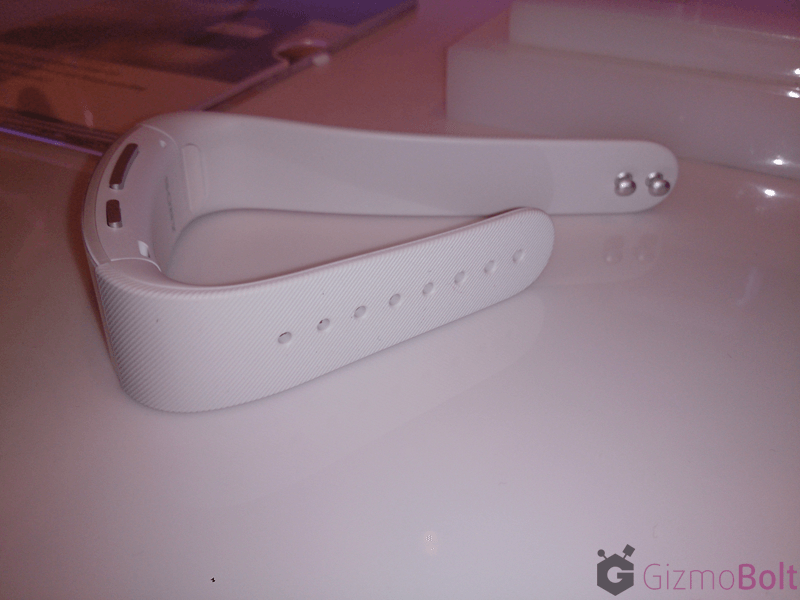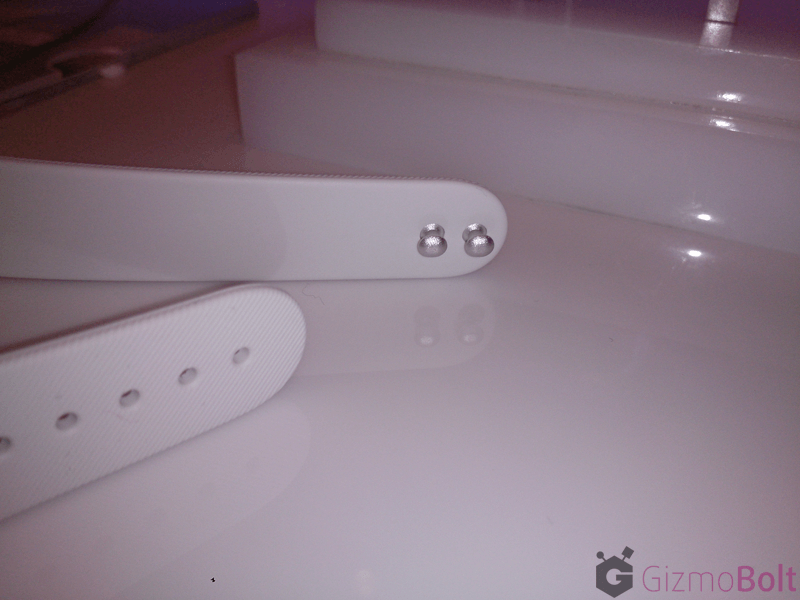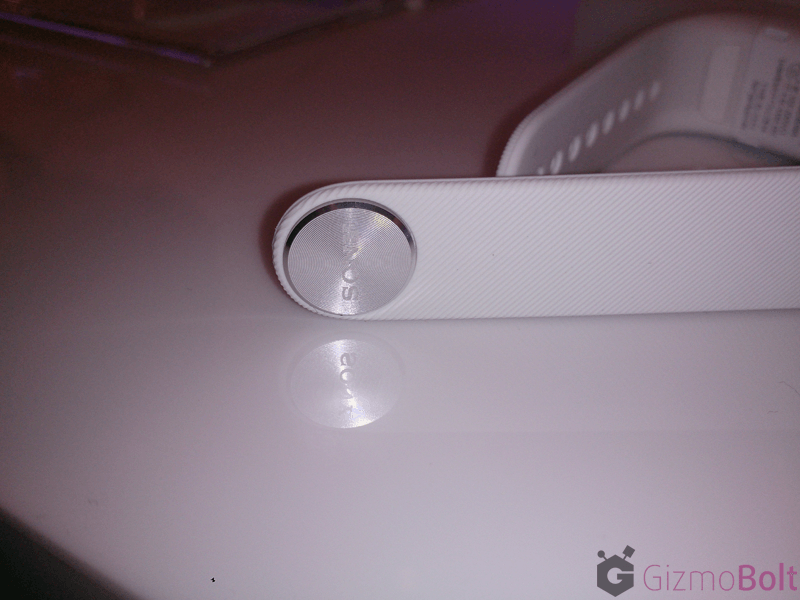 SmartBand Talk SWR30 thickness is 9.5 mm, width is 23.5 mm.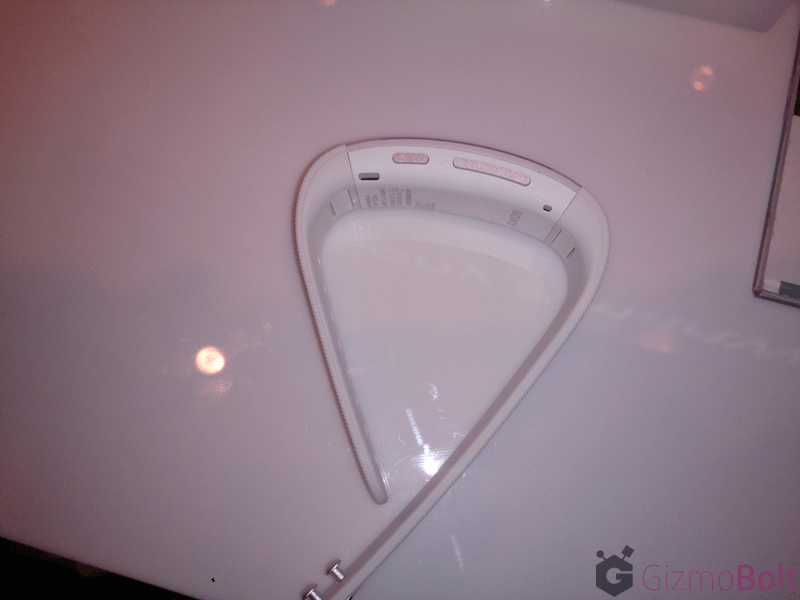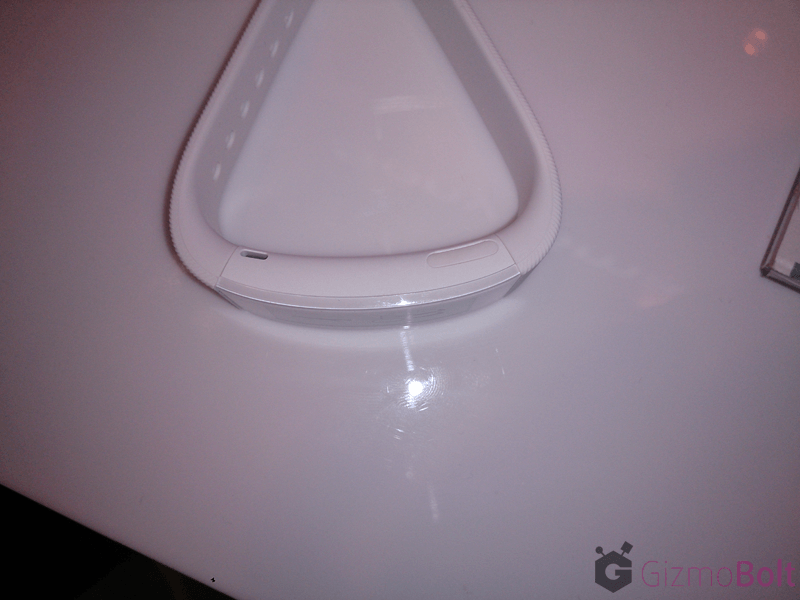 It is powered by a 70 mAh battery which can last upto 3 days of usage. Every SmartBand SWR10 user will agree that it has a great battery life and so we are also expecting the same here.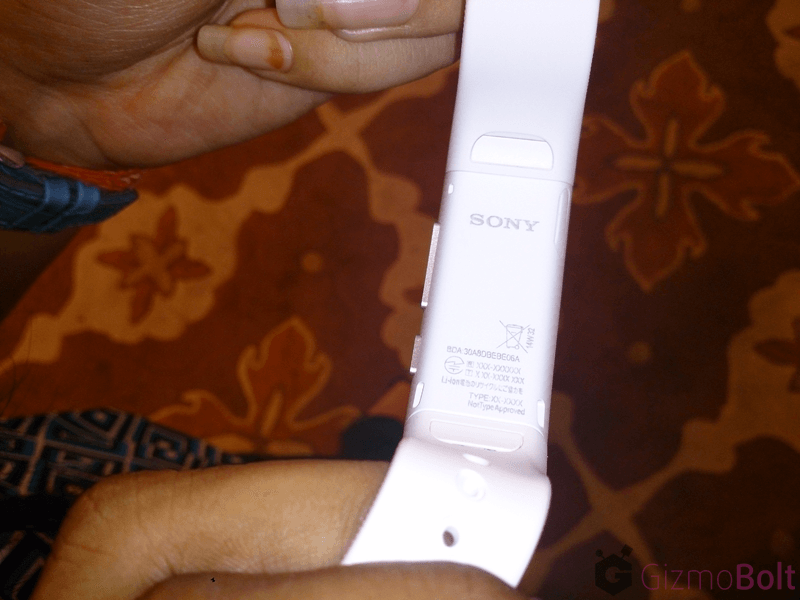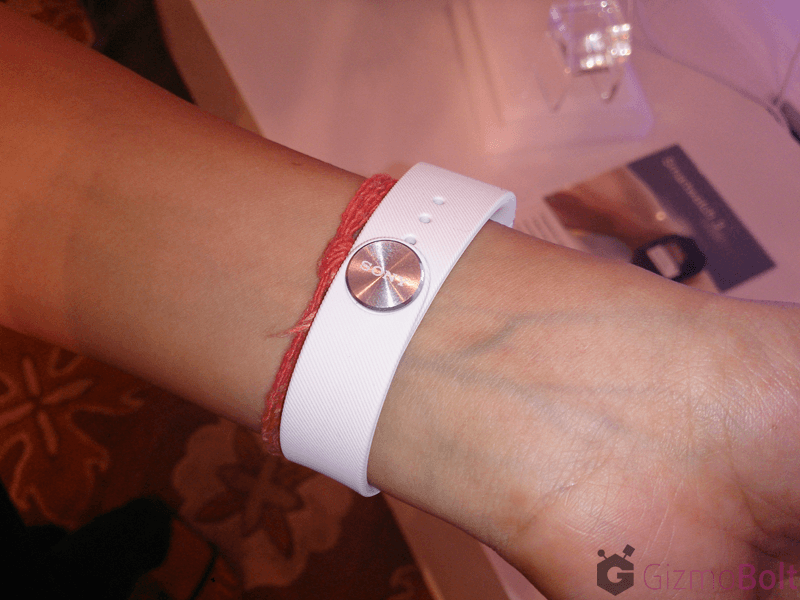 It has 296×128 screen resolution and 192 dpi. Touch response is also good.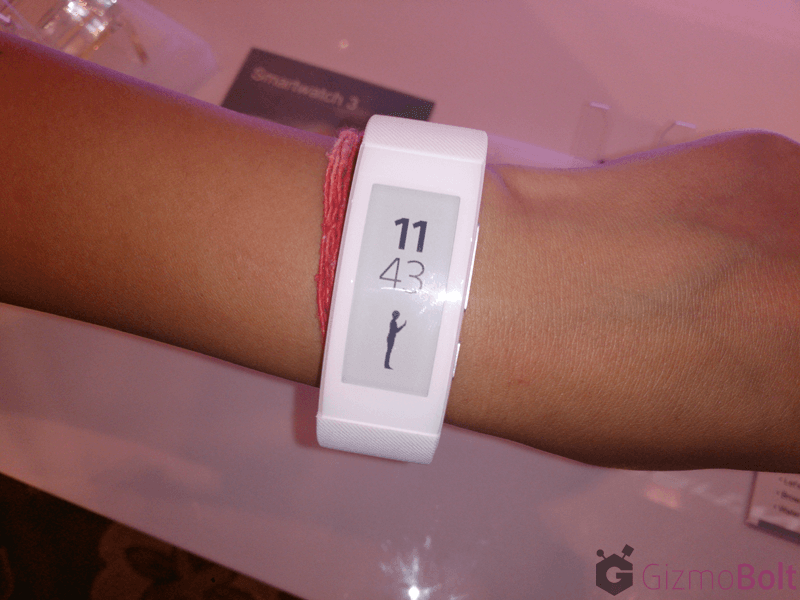 It has inbuilt microphone so you can attend your call from itself without using your phone.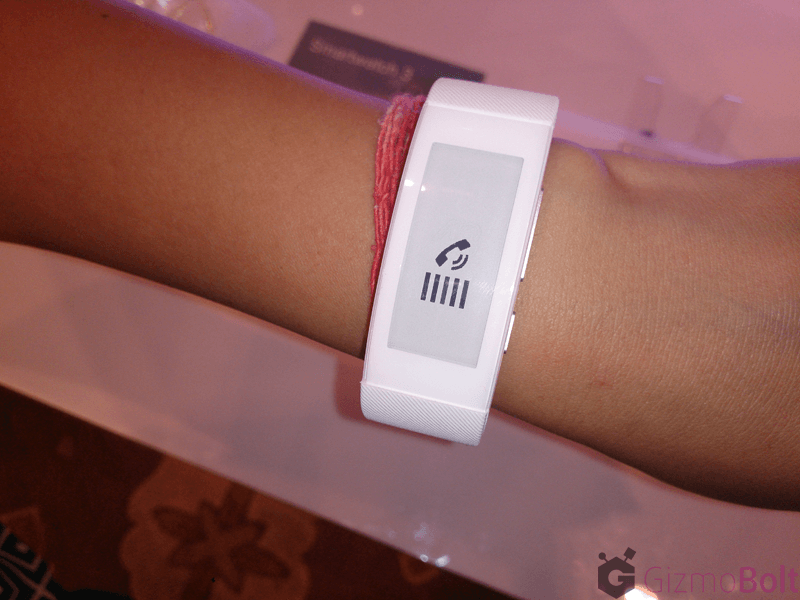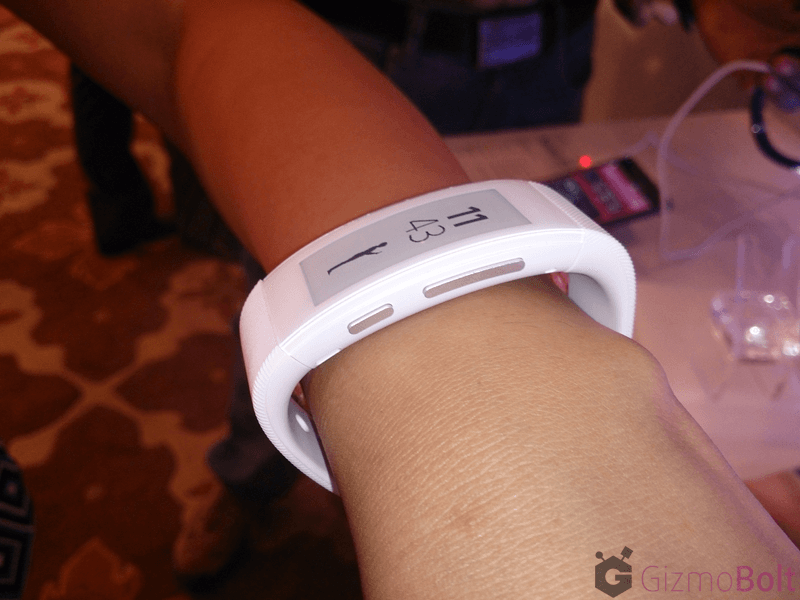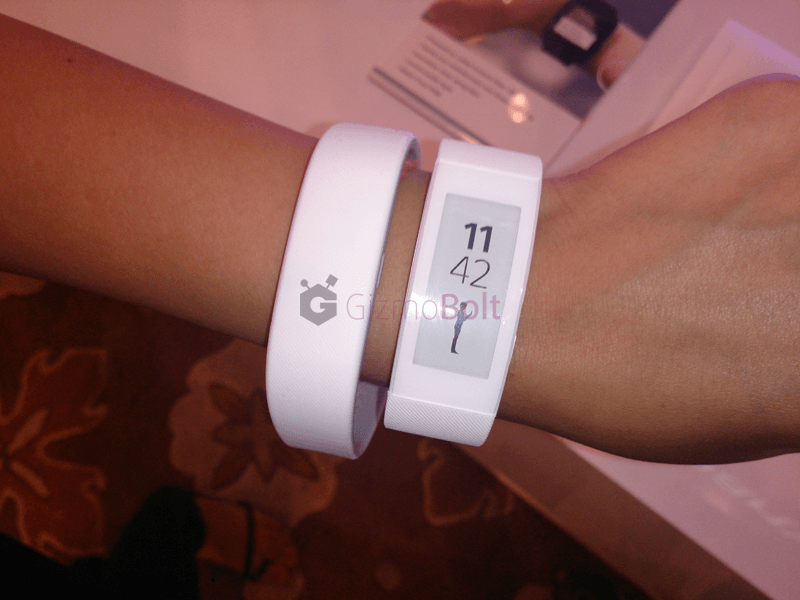 Sony SmartBand Talk SWR30 is very light in weight. Sony will soon launch the SmartBand Talk 1.0.0.435 App at Play Store which will be needed to make it compatible with your device along with Sony LifeLog and SmartConnect app. It is compatible with wide range of devices even outside Xperia range.
Initially it will only be available in White and Black color units but Sony is planning to launch SmartBand Talk Wrist Strap SWR310 ( exchangeable wrist straps ) in orange, yellow, blue and pink color later on which will be sold separately. Sony has put SmartBand Talk SWR30 for pre-order in UK at price £129.99 / $208.
If you are looking to purchase Sony SmartBand SWR10 then it is available at discounted price of Rs 4878 from Amazon India and for $75 at Amazon International.
Overall we like the new Sony SmartBand Talk as it is embedded with many new features as compared to the older version of SmartBand. As soon as it will be available in market for purchase, we will review it fully.
Do you like the idea of SmartBand ? Like the new Sony SmartBand Talk from Sony ? Let us know, drop your comments below.