Sony Mobile has recently announced the launch details regarding the release of Xperia Z3 series in Japanese Market. Sony has exclusively launched Xperia Z3 and Xperia Z3 Compact on NTT DoCoMo, au by KDDI and SoftBank Mobile. For the first time Sony has come up with a handset on SoftBank Mobile in Japan.
As we all know Japan is the home turf for Sony, so they will be trying hard to dethrone other companies with their new flagship device. Xperia Z3 is already been released in other parts of the world. Recently it went on sale in India, available online at Flipkart.
Xperia Z3 (Japanese Version)
Models Info : Xperia Z3 (SOL26) on au by KDDI, Xperia Z3 (SO-01G) on NTT DoCoMo, Xperia Z3 on SoftBank Mobile. 32 GB model is launched.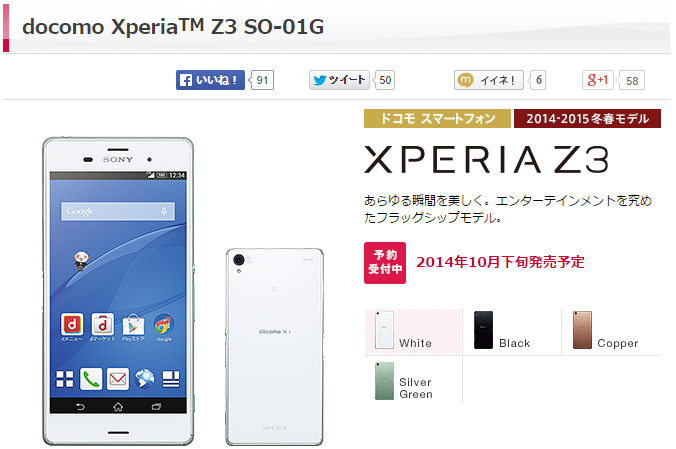 Xperia Z3 Compact(Japanese Version)
Models Info : Xperia Z3 Compact (SO-02G) on NTT DoCoMo.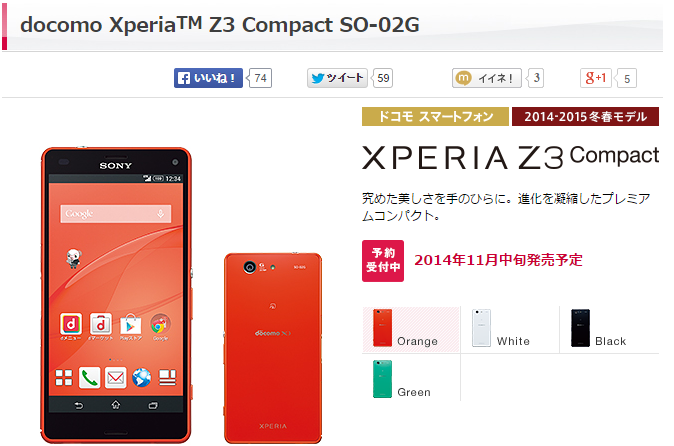 Note that Xperia Z3 Compact is an exclusive of for DoCoMo carrier and it has the same 16 GB internal memory as of the international version.

Xperia Z3 Tablet Compact Wi-Fi SGP611JP, Xper models will also be available in Japan later in November.
Do tell us what you think about these Japanese version of Xperia Z3 series. Drop your comments below
Source – NTT DoCoMo (1,2), Sony Japan (1,2). Thanks Ben for the Tip!