A new update to Sony Social Smart Camera add on Info eye is rolling now in the form of 1.6.07 version ( an update over older 1.4.10 version ) which now brings major changes to the app. Info eye 1.6.07 app update now recognizes brand logos and more details about the company, landmark support has been expanded significantly to included support of the world.
Info eye 1.6.07 app allows you to track capture photos of packaged products from various categories. Update also brings usual bug fixing and performance enhancement.
Info eye 1.6.07 app update
Info eye 1.6.07 app update is available as an OTA update, check the update center app to look for notification. Update size is 20.7 MB.
Download InfoEye.apk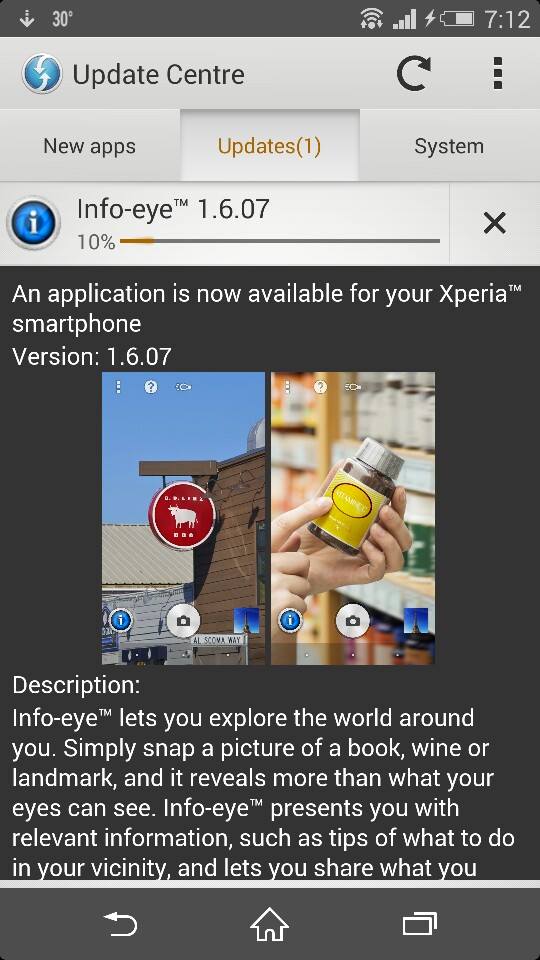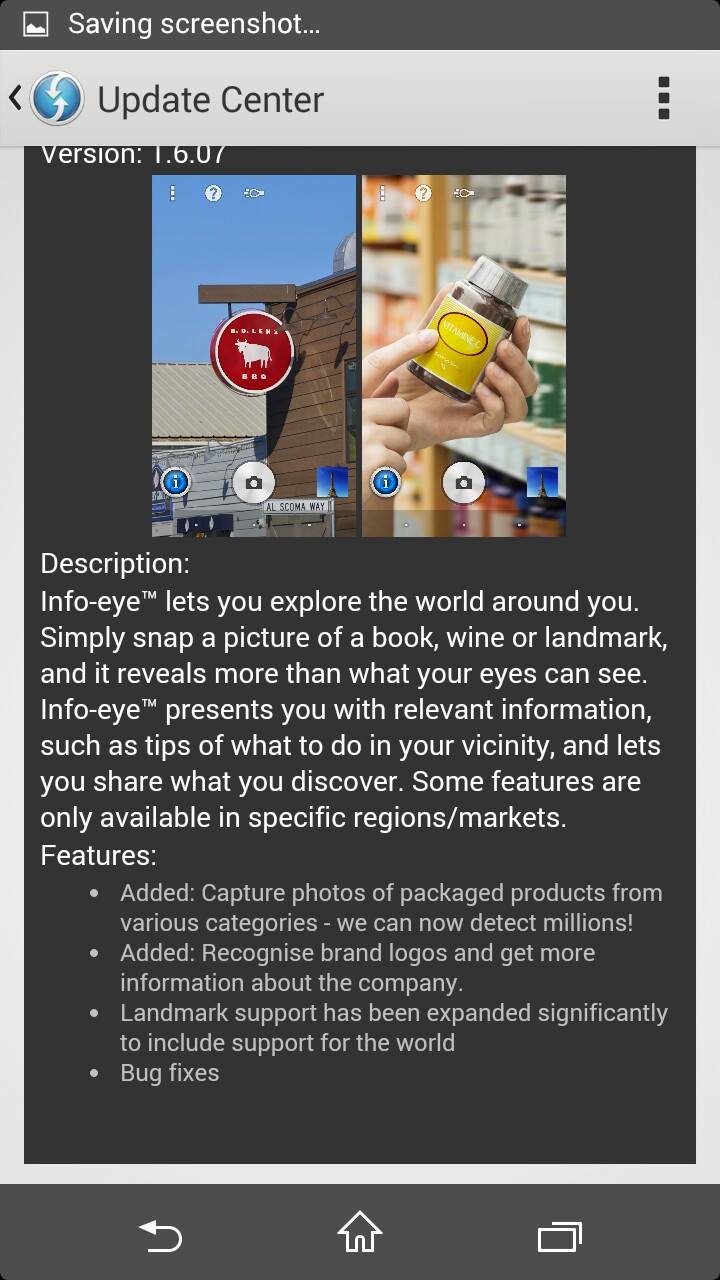 Do try the logo recognizing feature of the app, it is fun and works for many known logos around the world.
Let us know if you find any trouble in using the app's new update. Drop your comments below.
Thanks Ben for the Tip!