Sony has updated the small apps framework on Xperia Z3 with some new small apps versions. Sony Small apps can be used anytime and anywhere on screen. You can use more than one small app at a time and simultaneously can see the main screen also.
To install new Xperia Z3 smalls apps, you need rooted Xperia handset with custom recovery installed and will only work on android 4.4 deodexed KitKat ROM. It may or not work properly on Android 4.2 or 4.3 running devices.
Xperia Z3 Small Apps
You will find following smalls apps in below posted flashable zip file : Small App Framework 1.0.A.0.0, Small App Launcher 3.0.A.0.5, Small App Widget 3.0.A.0.2, Small Apps Manager 3.0.A.0.4, Active Clip 1.0.A.5.2, Calculator 11.0.A.0.4, Timer 1.1.0.A.0.11.
Download the zip file, flash in recovery, wipe cache/dalvik and reboot.
Download Xperia_Z3_SmallApps.zip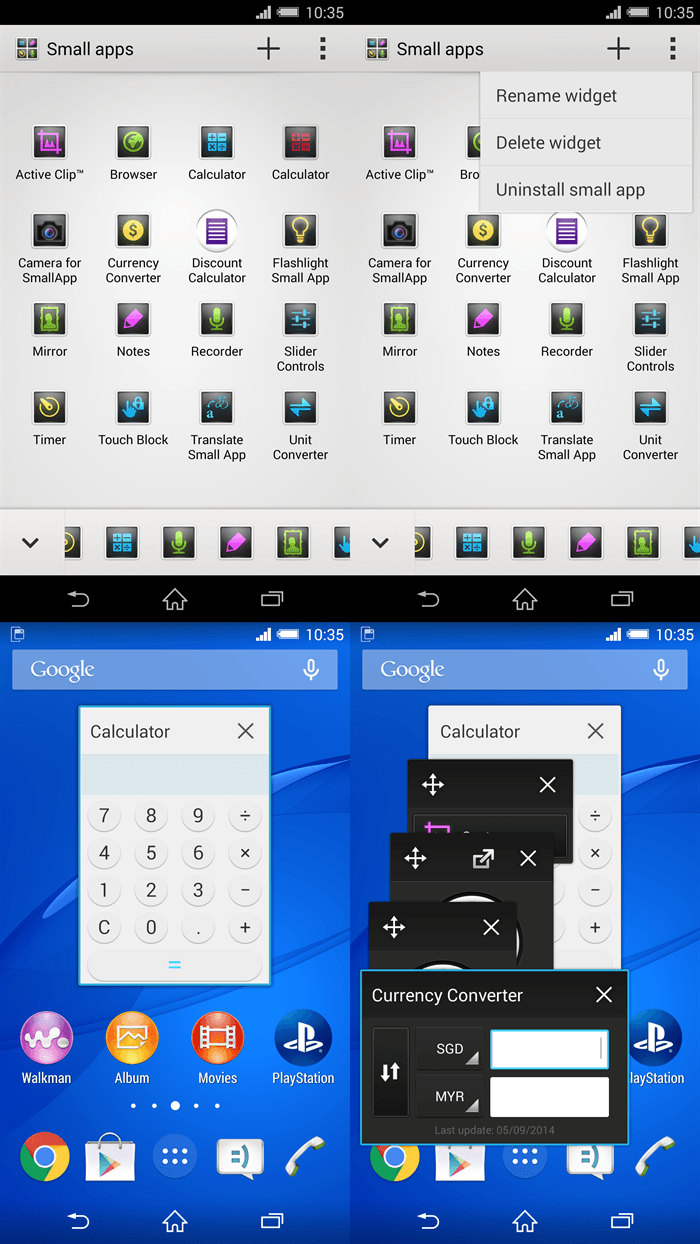 If you see FC error then go to settings > Apps > All > Clear data for the concerned small app.
Let us know if Xperia Z3 Small apps work on your Xperia device. Drop your comments below.
via – XDA