Sony Mobile is expected to come up with two new wearables at IFA 2014 i.e. Sony SmartWatch SW3 and Sony SmartBand Talk. We have already seen Sony SmartWatch SW3 in leaked image ( taken officially from Sony's Facebook App ) while for the first time Sony SmartBand Talk has appeared online.
Sony SmartBand Talk is purposely believed as successor of Sony SmartBand SWR10 which is rumored to feature curved e-ink display, Bluetooth connectivity. No specific details regarding specifications of Sony SmartBand Talk are available for the the time being.
Sony SmartBand Talk and SmartWatch SW3
Below you can see the blurred leaked images of Sony SmartBand Talk and SW3. You can see updated version of Sony Lifelog app on the rectangular display of the Sony SmartWatch SW3. The same wrist strap like SWR10 is spotted.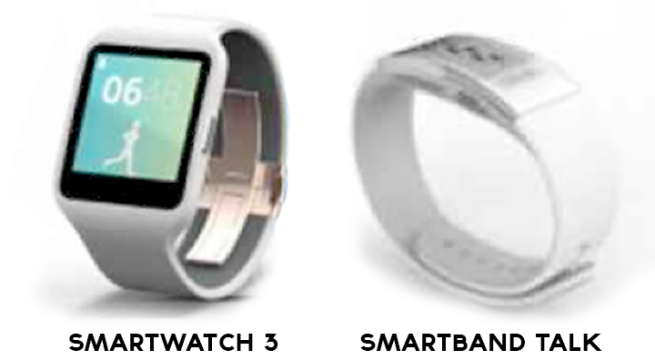 Above images are just the renders of the above mentioned devices therefore official design can be different from what is shown above.
Sony SmartWatch SW3 is expected to come with Android Wear featuring a 1.68-inch 320 x 320 display and IP58 certification.
Only 3 days left now for Sony's IFA 2014 press conference where we are definitely expecting from Sony to come up with Xperia Z3, Xperia Z3 Compact, Xperia Z3 Tablet Compact; all other device's existence are to be confirmed yet.
Like the new concept of Sony SmartBand Talk, let us know. Drop your comments below.
Source – 9to5Google