Sony Mobile has officially released a teaser video which clearly shows that 3 Xperia devices probably Xperia Z3, Xperia Z3 Compact and Xperia Z3 Tablet Compact will be unveiled at IFA 2014 event, Berlin on 3 Sept 2014.
Xperia Z3 Video Teaser says "The time to Demand Great is coming" with a tagline "It's in the #XperiaDetails". This is the first announcement by Sony before the IFA 2014 event about its upcoming devices.
Xperia Z3 Video Teaser
Below you can see the Xperia Z3 Video Teaser released by Sony.
Some numbers are shown in the video i.e. 07:MM:06:14, 8C:u:1:28:00, 03:06:H2:00, 03:SE:PT:14 which clearly means 3 Sept 2014; while the meaning of other number can't be interpreted correctly for the time being.
By looking at below it is clearly visible that Xperia Z3 Tablet Compact will either have 7″ or 8″ display panel.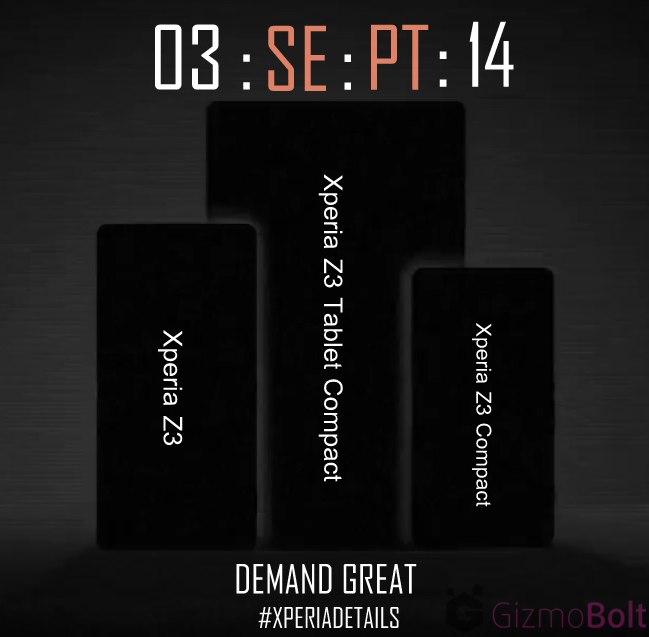 There is also a rumor that we may see Sony SmartWatch SW3 at IFA 2014 ( but not confirmed surely at present ). We will soon share the link of live streaming for IFA 2014 Sony press conference event.
Are you excited ? Well we are. Let us know if you have any doubts.