Ever thought of getting a notification for updated contact details of your contacts in your smartphone's phonebook  automatically whenever a change is made. Well it is possible now with the help of Perpetuall contacts updated app available at Play Store as well as on App Store. Today we will see how this Perpetuall android app works and gets you updated contact details of your associated contacts.
Perpetuall's study says that around 30% of an user's contact make some change in their contact details well to always have the latest details of your contacts, Perpetuall app is here to help you. Perpetuall app is not like other contact app where all your contacts in address book are displayed rather it helps you getting updated details in a more synchronized way.
[ REVIEW ] PERPETUALL contacts updated android app
To start with let's download Perpetuall contacts updated android app from Play Store if you are an android user, iPhone users go to AppStore to download it.

Let's have a look at start screens.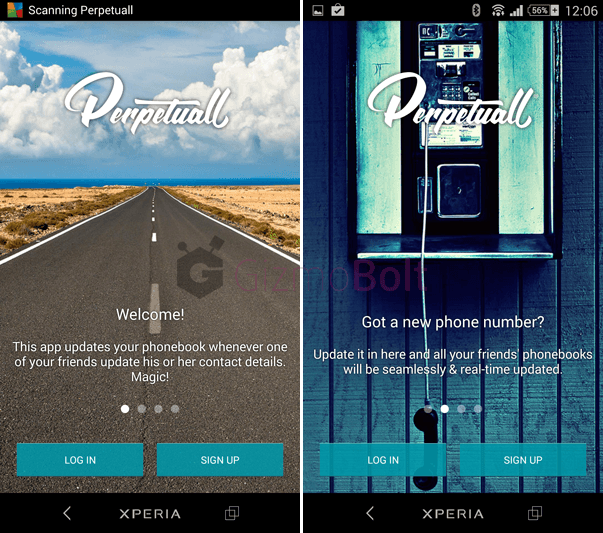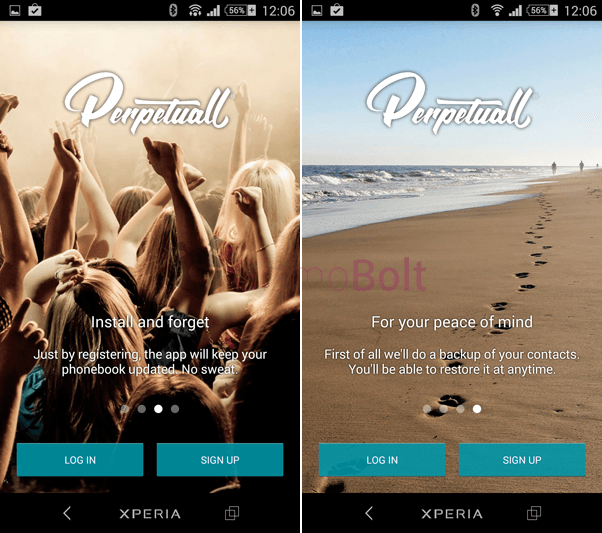 You need to register to use the app features. Real time verification of phone details via SMS or calling is must before you can use the app.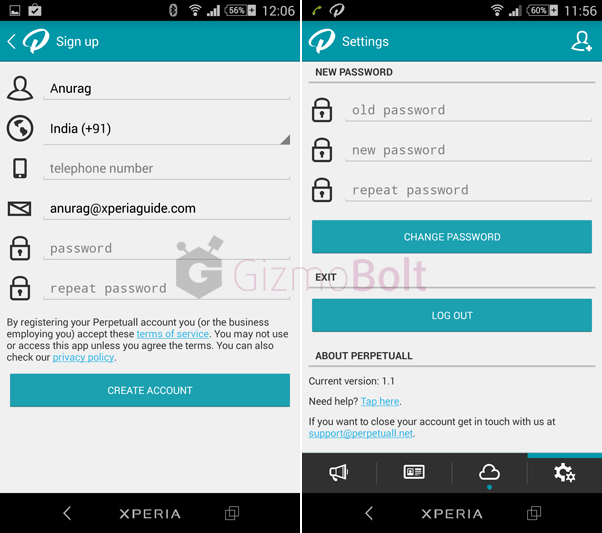 Once you are registered you can fill in your contact details first. Tap on the + icon showing on top right corner to send an invite to your friends to download the app if you want so.
Perpetuall app is synced with your Gmail and other email contacts in your phone book to send an invite.
Once you find your friend's details in the app, you can call the person or send a message directly from their using the applications already installed on your device ( though this is not the main motive of the app )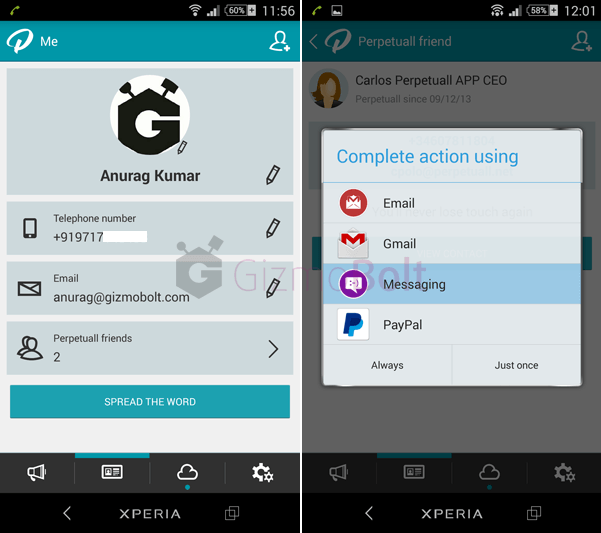 All added contact details of your respective friend will be displayed in the app's Perpetuall friend's section. Let's take a look at two of our friends details in the app section. Updated contact details are displayed.
You can backup your existing contact details in your phonebook with the help of this app and if any changes are made by yourself only in any of your contact details, a warning in red color will be displayed in backup section of app saying "We have detected changes in your phone since last backup" so that you can again make a backup of your updated contacts.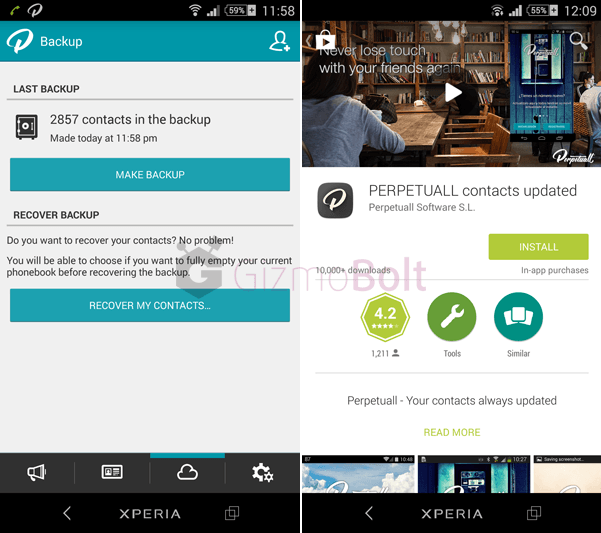 Perpetuall take care of user's data security as top priority, we could find the following statement made by their support team "All your data are transferred cryted, and the data store in our servers is secure." To know more about Perpetuall, visit official site.
Pros
Easy to use, starts working  just after installing.
Contacts Backup feature allowed.
Notification as soon as change in contact detail is made.
Displays updated contact details correctly.
Cons
Crashing issues on android 4.4.4 ( App freezes ).
Not asking permissions before syncing with Gmail contacts.
Perpetuall app works great for all those users who have frequent changes in their phone book and their contact's phonebook. Try the Perpetuall app today on your device and let us know if you find it useful. Drop your comments below with your feedback.