Sony is planning to launch a Style Cover Stand SCR15 for Xperia C3 and Dual exclusively in Black and White color. Previously we have seen Style Covers for Xperia Z2, Z2 Tablet, T3 and T2 Ultra. It is a desk stand convertible cover with auto sleep mode as soon as flap of the cover is put on screen.
Style Cover Stand SCR15 weighs 68 grams and 158.8 x 82.1 x 12.65 mm in dimensions. Price is still unknown as it not yet available for purchase. As Sony has promised to launch Xperia C3 and C3 Dual in August 2014 so we can expect the cover to be put on sale at the same time.
Xperia C3 Style Cover Stand SCR15
Below you can see Xperia C3 Style Cover Stand SCR15 official pics.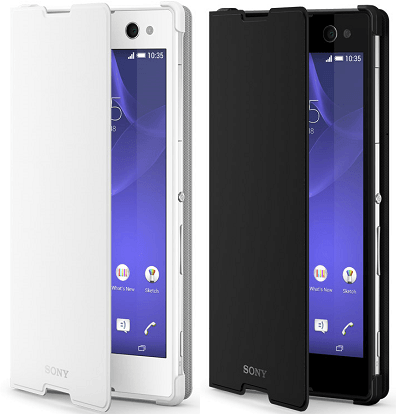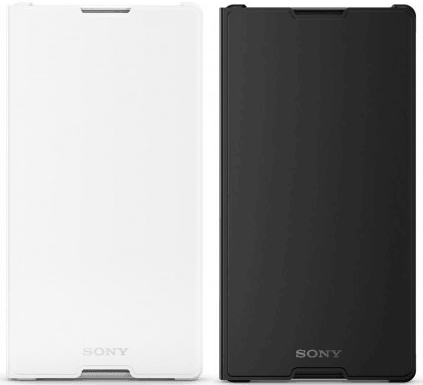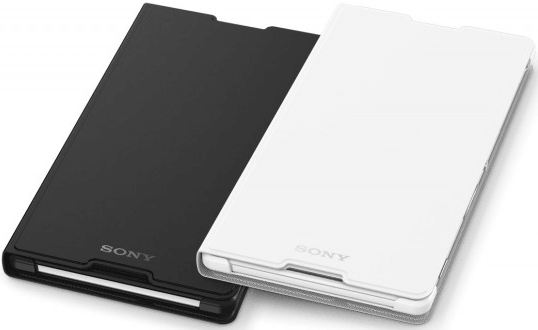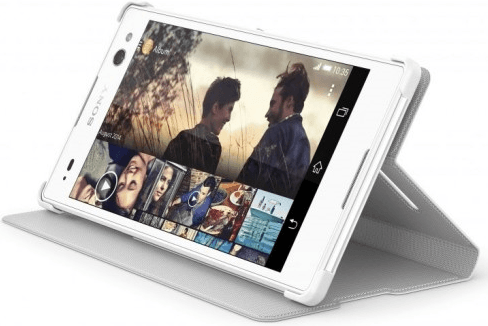 We will keep you updated as soon as Xperia C3 Style Cover Stand SCR15 goes on sale.
We hope one day Sony releases the same style cover for Xperia Z1 and Xperia Z Ultra also. What do you think, let us know. Drop your comments below.