It has been a long time since Google release Android L developer preview images for Nexus devices and till now we have seen so many Android L ports like Android L Themes, wallpapers, keyboard, softkeys etc. Android L lock screen and phone dialing app has not seen so many ports till now.
App maker apps fizer has made Android L Lockscreen app which works almost on all android devices. No root is needed to install the app. You need to swipe left to open camera app, swipe right to open phone dialer and swipe top to unlock the phone. You can also set any Android L wallpaper for the lockscreen. To receive notification on lockscreen set 'android L alerts' in settings.
Android L Lockscreen app
Download Android L Lockscreen app from below Play Store link. [ LINK UPDATED ]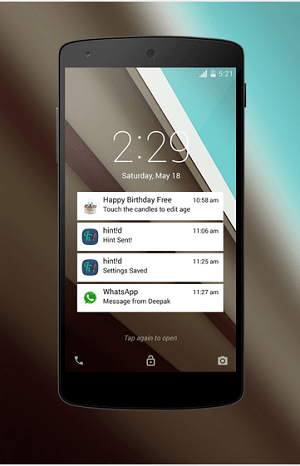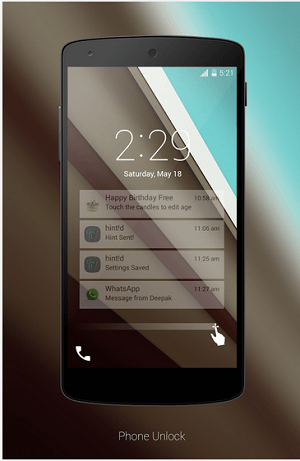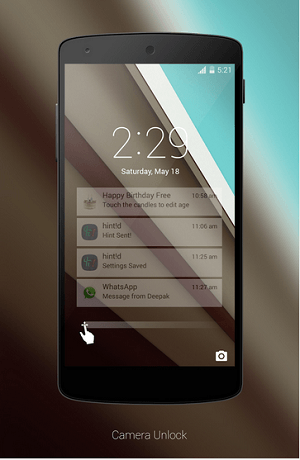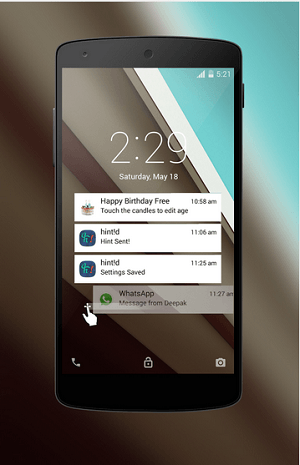 Install Android L Lockscreen app on your device and let us know if it works as mentioned in app listing. Drop your comments below.