It's buzzing Xperia Z3 now back to back. Yesterday we saw real pictures of Xperia Z3 coming out confirming the Snapdragon 801 processor, 20.7 MP cam and just a few moment backs new leaked pics revealed curved smooth design of Xperia Z3 with no stereo speakers.
Now Xperia Z3 has been captured beside Samsung Galaxy Note N7000. Both devices look exactly similar in length ( hopefully Xperia Z3 length will be around 146-147 mm making it a 5.2 or 5.3″ screen display ).
Xperia Z3 snapped beside Galaxy Note N7000
Below you can see the pic of Xperia Z3 beside Galaxy Note N7000.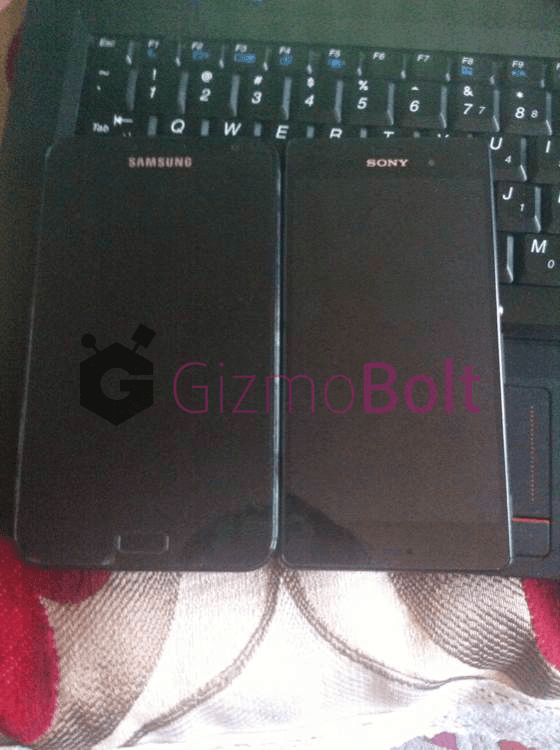 We were wondering where is the notification light present in Xperia Z3 and now here comes the answer.
Xperia Z3 Notification light
At the top left corner you can see notification light and USB port at left side of phone.
[ UPDATE ] It seems below is the Xperia Z3 ( L55t ) TD-LTE version so the global variant of Xperia Z3 should have notification light at different area.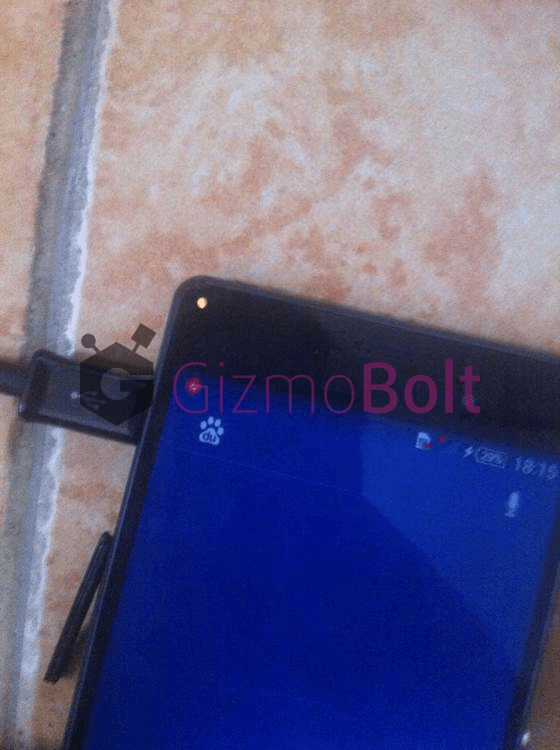 Do you like this notification light ? Well we don't, what about you.
What do you think of Xperia Z3 guys, let us know. Drop your comments below.