Sony came up with Xperia Z2 at MWC 2014 and Xperia Z1 Compact at CES 2014 but now it seems Xperia Z2 Compact was never a real deal as some alleged photos of Xperia Z3 and Xperia Z3 Compact are spotted. A close up of so called white Xperia Z3 and a black Xperia Z3 Compact besides it are seen in the pic, courtesy of Digi-Wo, having a good record of leaking Xperia handsets.
As per the rumored specifications of Xperia Z3 and Xperia Z3 Compact, both are expected to run on Snapdragon 801 processor, 3 GB RAM and 1080p display screen. Take these rumored specifications and below posted images with a pinch of salt as no confirmation on authenticity of pics is there.
[
UPDATE – 3 July
] 
S801 2.5 GHz D580x Xperia Z3 compact specifications leaked
[
UPDATE – 3 July
] 
Sony D6653 Xperia Z3 about phone screenshot leaked with S801 processor
Xperia Z3, Xperia Z3 Compact Photos
By looking at below pic you can see whole white colored panel on white Xperia Z3 which if came true will be seen for the first time in a flagship device from Sony. Side bezels are also very less but you can see top and bottom bezels are as usual huge. Hearing speaker and microphone is seen on top, bottom bezels respectively. Signature Omni-Balance design is still there whereas Sony said that they will bring a new design in next flagship model.
Xperia Z3 in White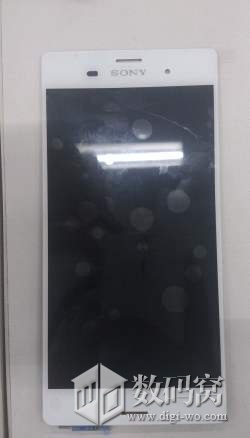 Xperia Z3 Compact in Black
In below pic you can see black Xperia Z3 Compact besides Xperia Z3 ( in white ). It seems the same design is adopted in both handsets.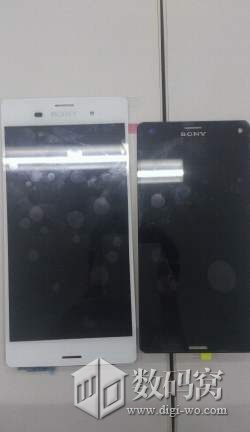 Checking above pics it looks the design is very much similar to Xperia T3 ( launched recently ). We are not expecting any flagship devices from Sony till September ( IFA 2014 event ) and yes H2 2014 flagship device has to come sure as per Sony's policy of two flagship models per year.
We are expecting Xperia Z3 from Sony but a Z3 Compact will be great if it comes. What do you think guys about Xperia Z3 Compact. Drop your comments below.