Asus Zenfone 5 Software
Asus Zenfone 5 is powered with android 4.3 Jelly Bean OS and with new personalized Asus ZenUI. Asus has done a great job with the flat icons in the UI and making it white and colorful like Sony has for their Xperia devices.
Asus ZenUI
You can access camera, phone and messaging app from the lock screen. Tap on home screen to add widgets and change wallpapers, you can change the transparency of the home screen.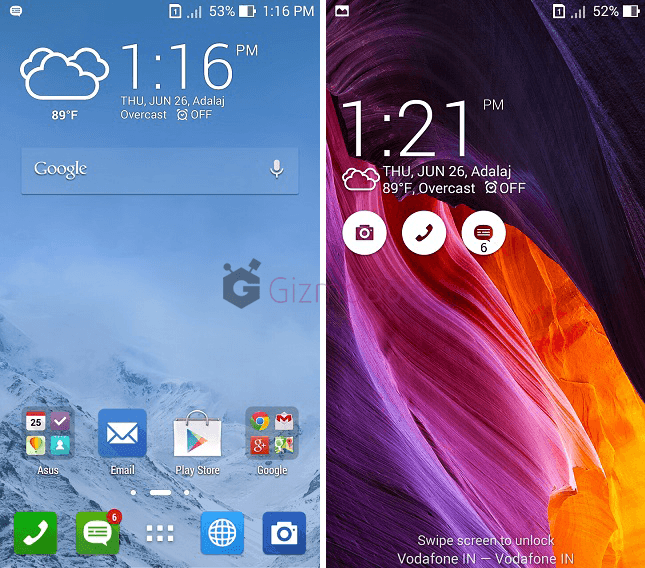 Notification panel is really cool, giving you access to around 16 quick setting options.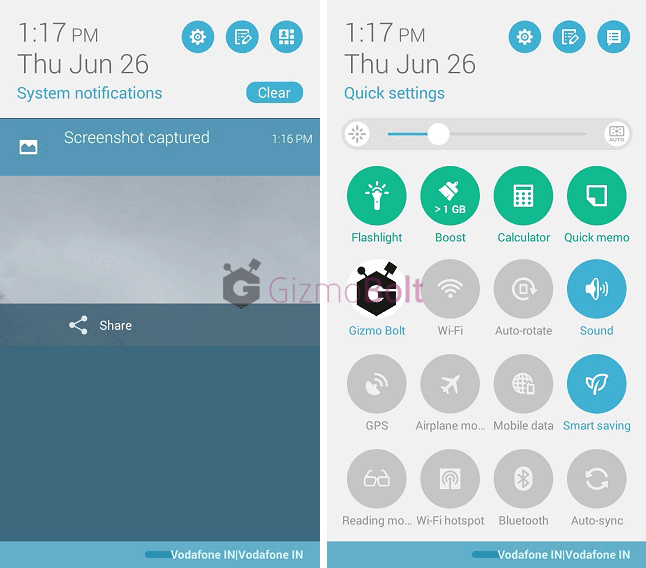 Home launcher is pretty much similar to stock android home launcher.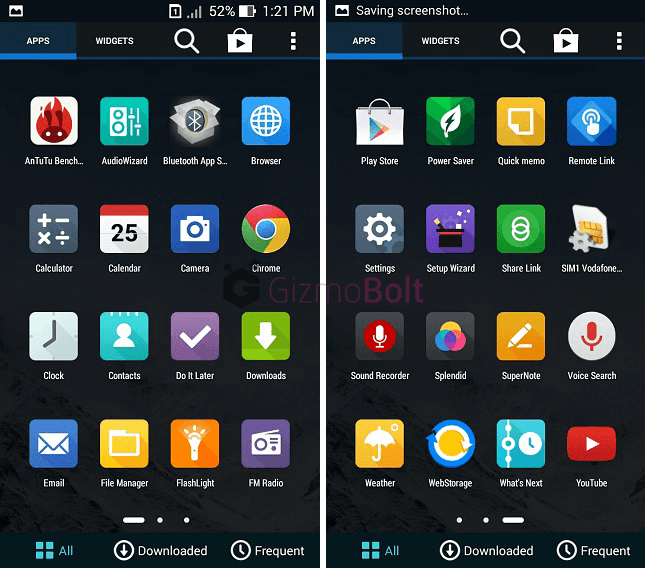 Calling app is pretty much handy to make calls and to see the details swipe across the app to see other panes like contacts, groups etc.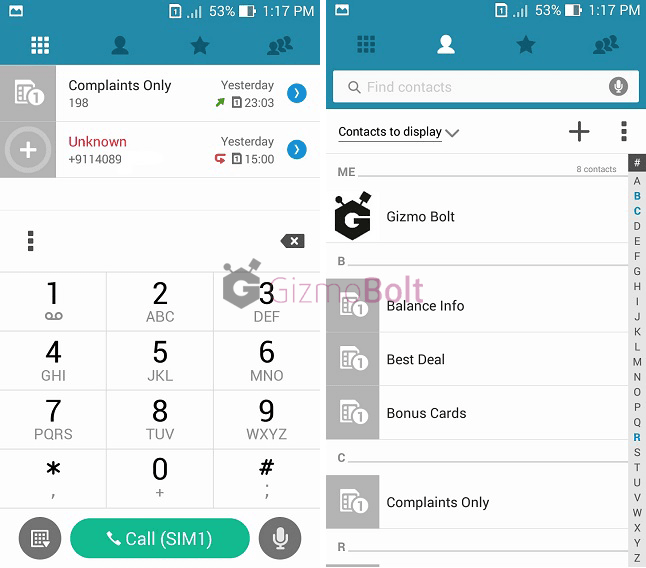 Keyboard in ZenUI is really good with all gesture settings. Very well spaced in landscape mode. There is limited smileys present only.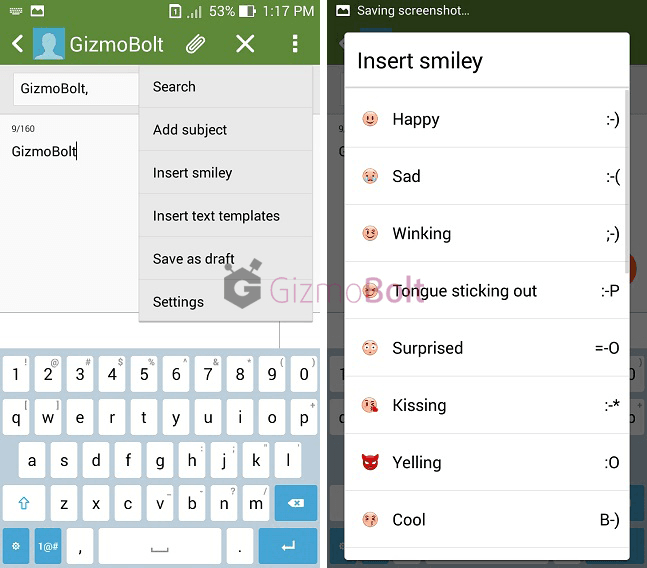 Lets have a look at Asus Zenfone 5 Settings options.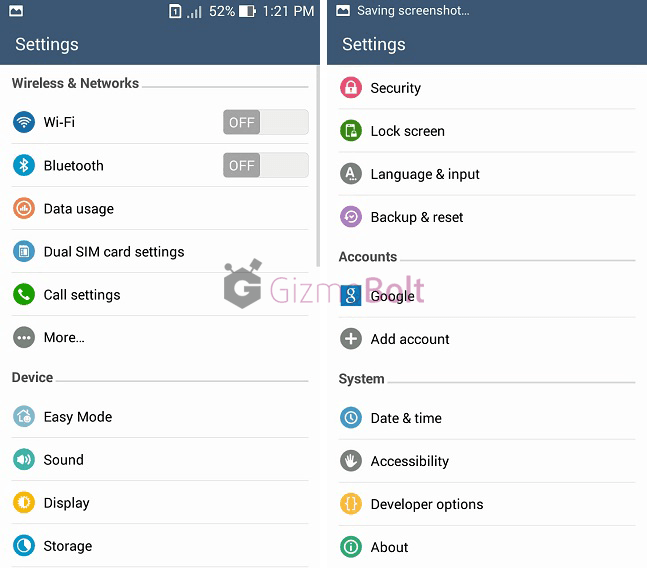 Out of the box Zenfone 5 comes with android 4.3 firmware and build number as ASUS_T00J_WW_user_1.14.40.16-20140610_388297.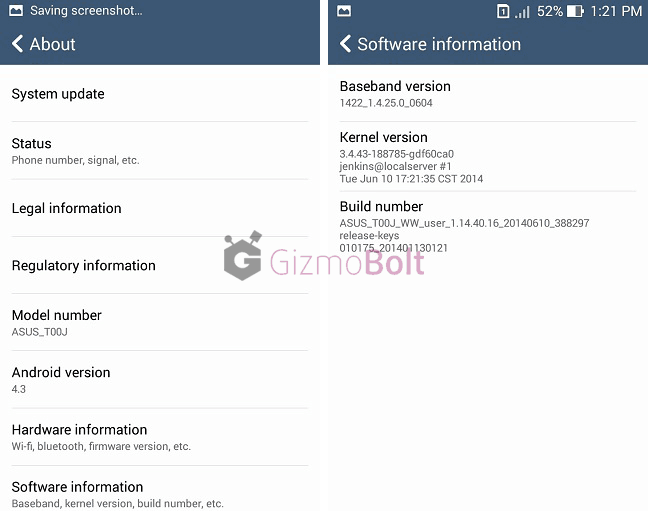 General Dual SIM settings found.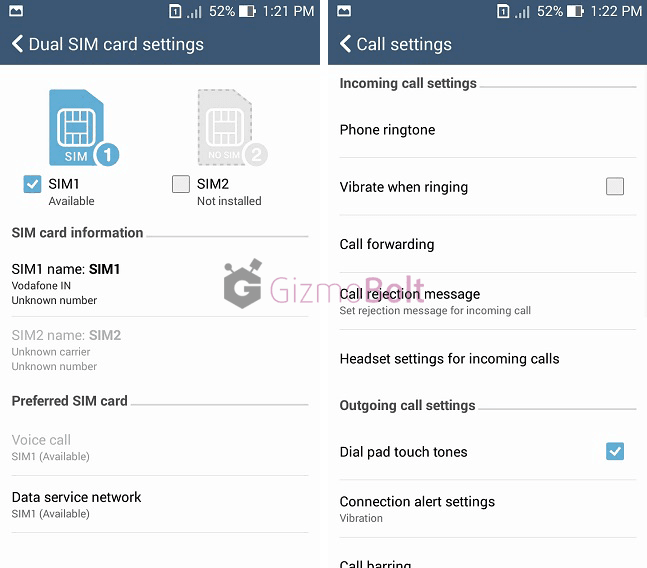 Asus has included an easy mode simple home launcher with very basic settings and option ( for not so tech savvy people ).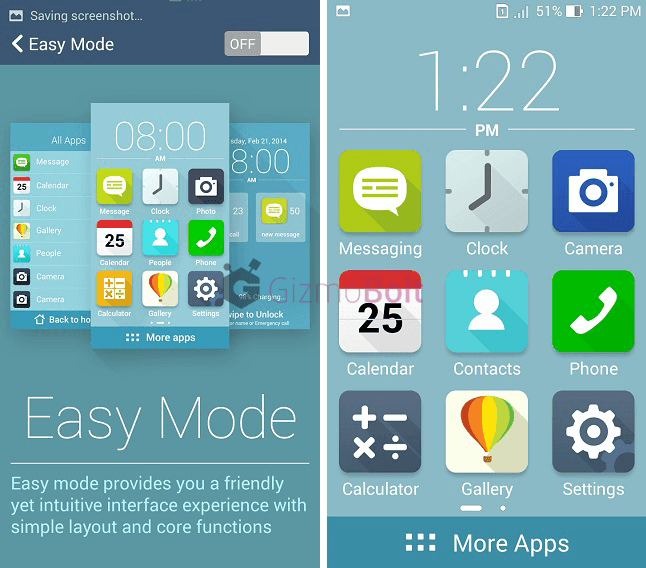 Asus Zenfone 5 Benchmark results
Zenfone 5 scored between 19K-21K points when ran on AnTuTu benchmark for 5 times in a row, lets have a look at result.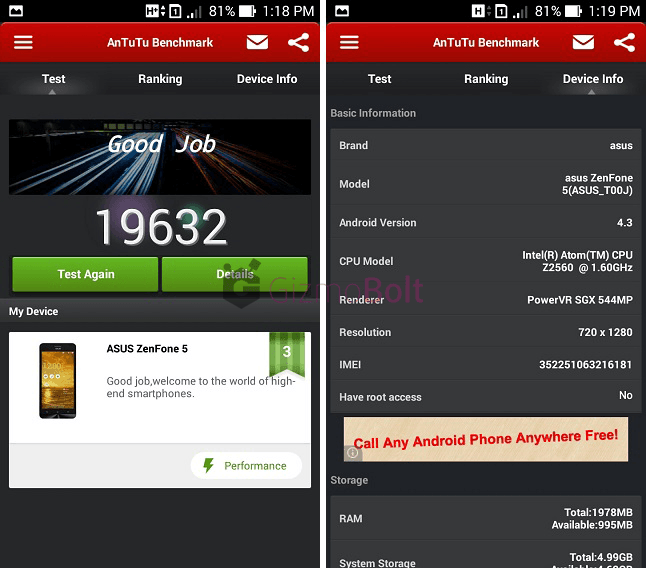 Pages:
1
2
3
4
5