It seems we are going to see number of new Sony Xperia handsets in upcoming months as just now two new Sony models i.e. Sony D5833 and Sony D2403 are spotted at Indonesian Postel website. Sony D6653, Sony D2502 and Sony D2533 were also seen a few days back on same postel.
Indonesian Postel has a strong reliable history of certifying Xperia handsets which were later launched in market. It seems Sony is planning to launch many mid range Xperia devices in market. Sony D5833 seems a mid range Xperia devices from the naming convention while Sony D2403 has been spotted in past on GFX Benchmark stating it a 4.4″ display device, S400 1.2 GHz quad core processor, Adreno 305 GPU.
Sony D5833 and Sony D2403
Below you can see the certification of Sony D5833, Sony D2403 on Indonesian Postel website.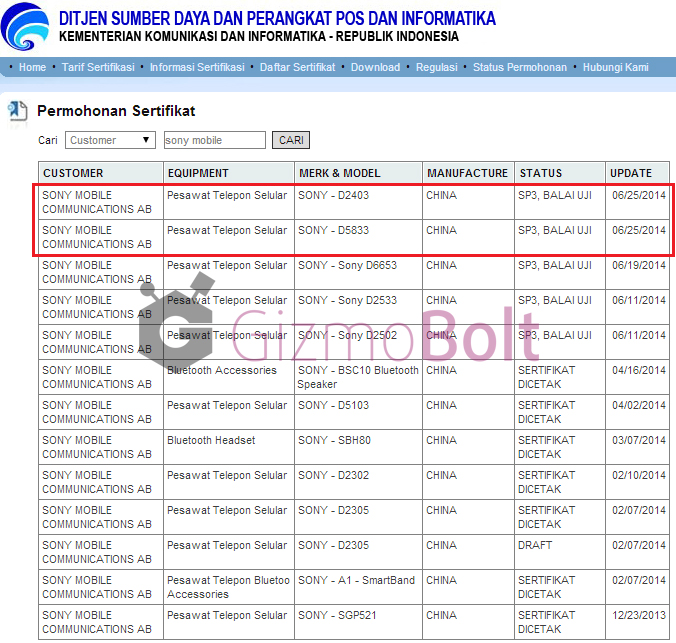 We will keep you posted as soon as more sold info comes on Sony D5833 and Sony D2403 existence. What do you think guys is launching so many Xperia handsets with similar specs in a very short span, a good strategy from Sony ? Drop your comments below.
Thanks Ben 🙂