Sony recently rolled bug fixing 17.1.1.A.0.402 firmware update for Xperia Z2 and Xperia Z2 Tablet and today we saw a higher build 17.1.1.A.0.438 firmware getting certified on PTCRB. We just noticed something different in Xperia theme picker and call app on Xperia Z2 latest build as compared to Xperia Z1 latest build on KitKat.
In latest Xperia Z2 17.1.1.A.0.402 firmware Sony has changed the Xperia theme picker option by adding a "Tap + to add more themes" option besides a new window where chosen theme gets displayed. Check below screenshots to make out what we are talking about and compare it with your device's latest KitKat Build.
New Xperia theme picker
Check below the New Xperia theme picker comparison between Xperia Z1 and Xperia Z2 KitKat builds.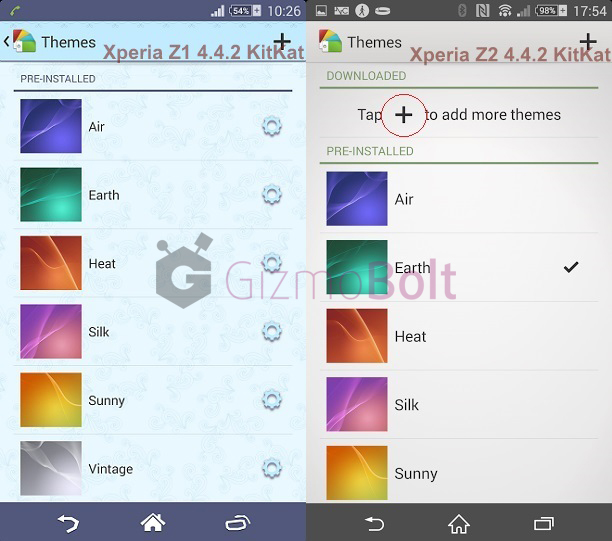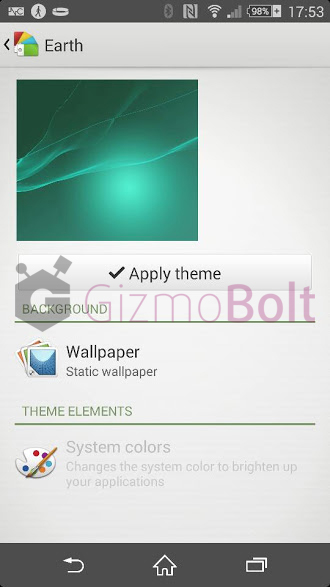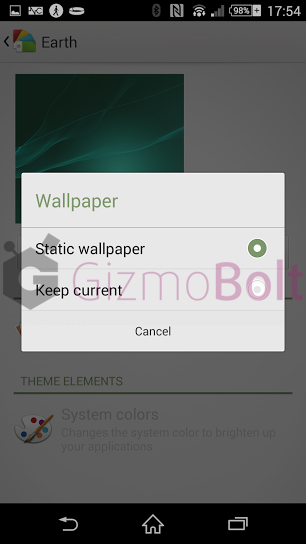 Besides New Xperia theme picker, call app UI has also been updated. Blue color is now seen in background pic of caller.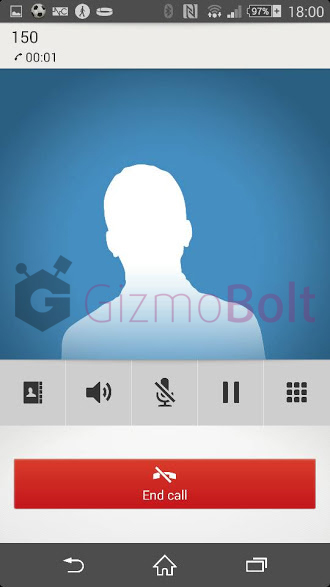 Let us know if you have noticed something else in Xperia Z2 firmware builds, keep us in loop. Drop your comments below.
Thanks Rimas 🙂