Earlier today Sony launched Xperia Z2 in India at a press event at Crystal Ballroom, Lalit Hotel, New Delhi where Sony India MD Mr. Kenichiro introduced it in Indian market. As expected Xperia Z2 is priced at Rs49990 i.e. $834, €598, £492 for Indian market and will be available from 12 May, pre-order has already opened at Infibeam and Flipkart. Sony is giving freebies like SmartBand SWR10 along with a premium leather case and 6 month accidental damage cover. Sony has tied up with Vodafone under which you will get 2 GB free data for first two months of product purchase.
Koyal Rana, Miss India World 2014 and Sony India MD Mr. Kenichiro together introduced Xperia Z2 in front of media. Xperia Z2 is Sony's latest flagship product which was launched back in Feb at MEC 2014 event along with Xperia Z2 Tablet and Xperia M2 ( already been launched in India. )
Sony India MD Mr. Kenichiro launching Xperia Z2.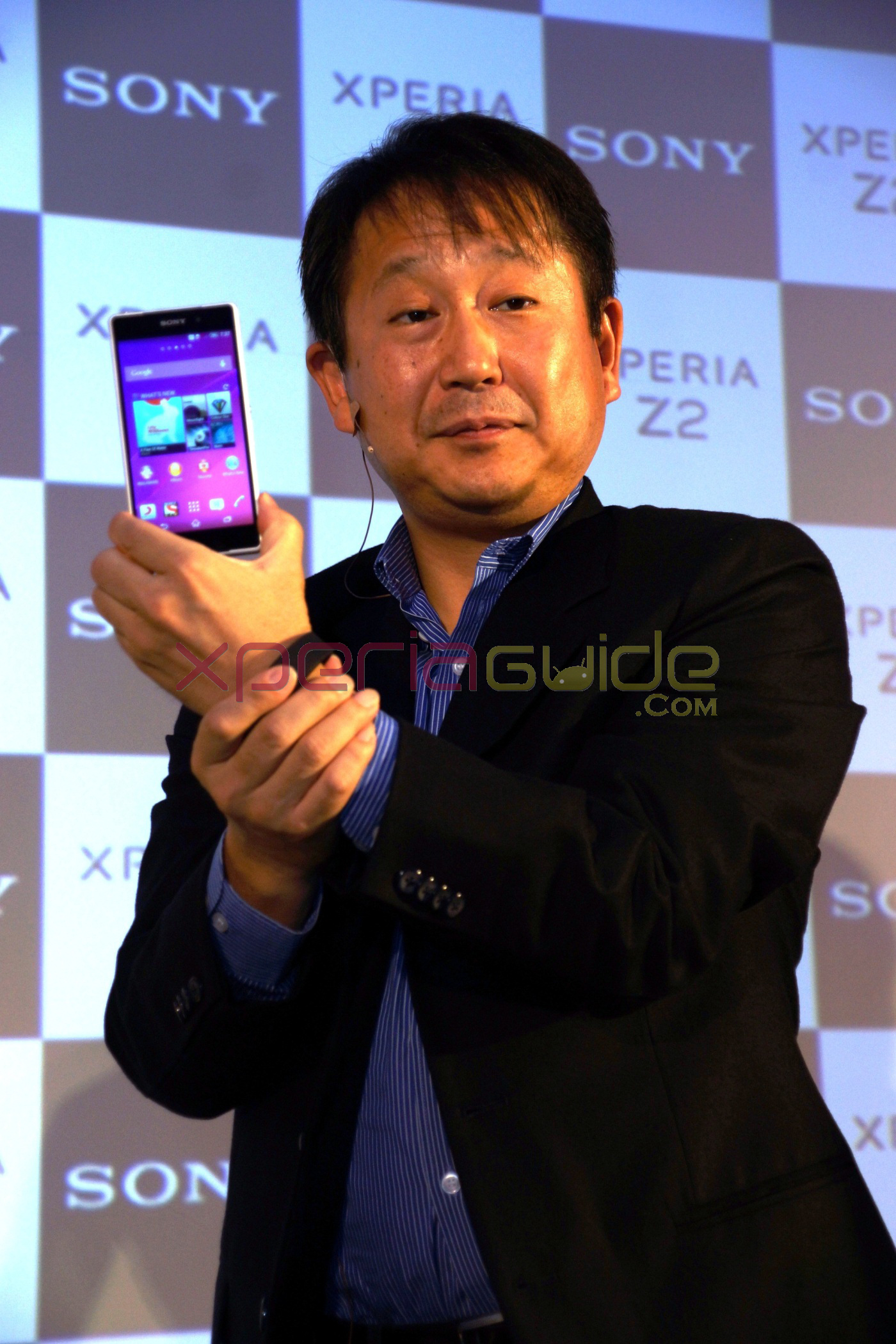 Koyal Rana, Miss India World 2014 and Kenichiro Hibi, MD, Sony India launching Xperia Z2.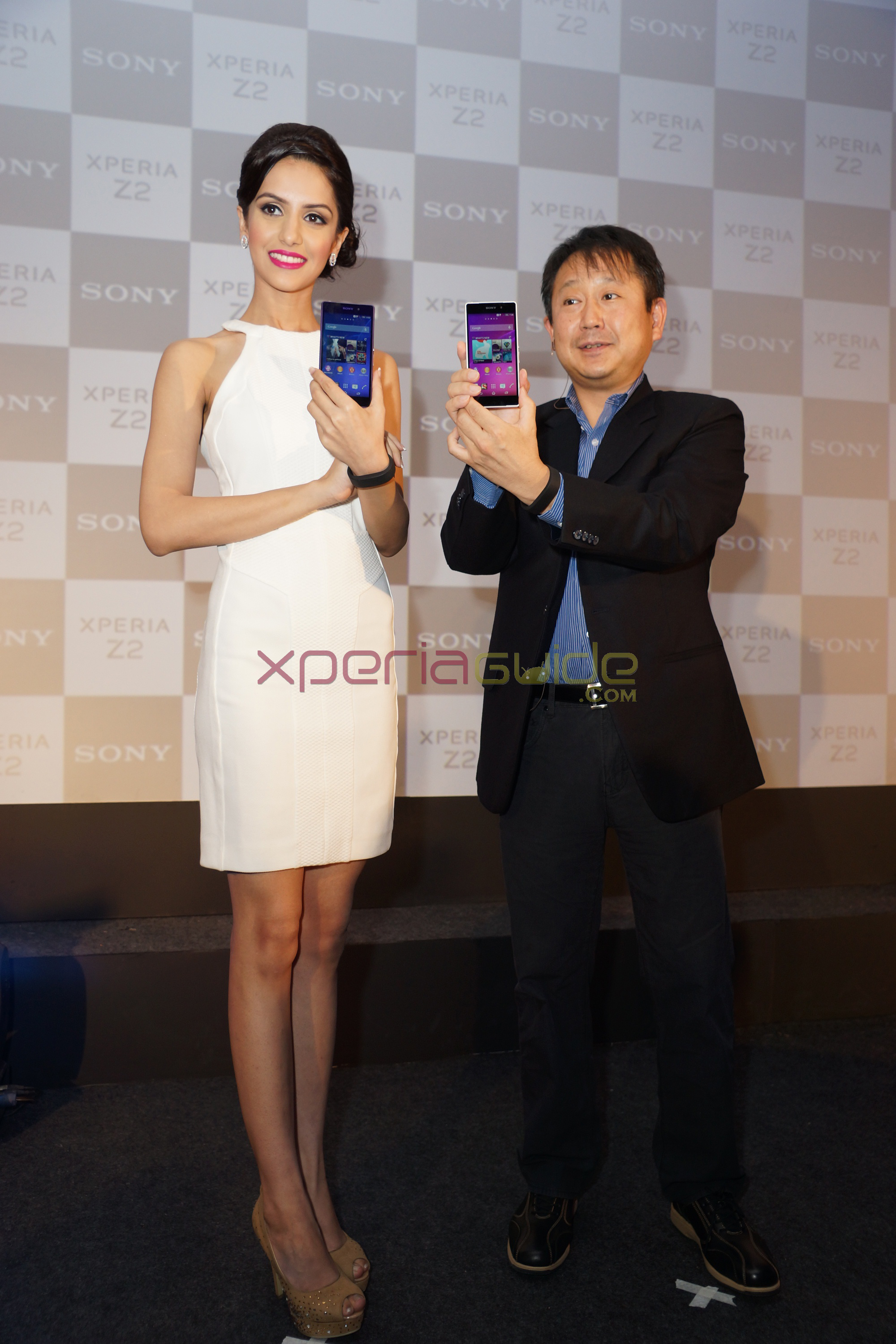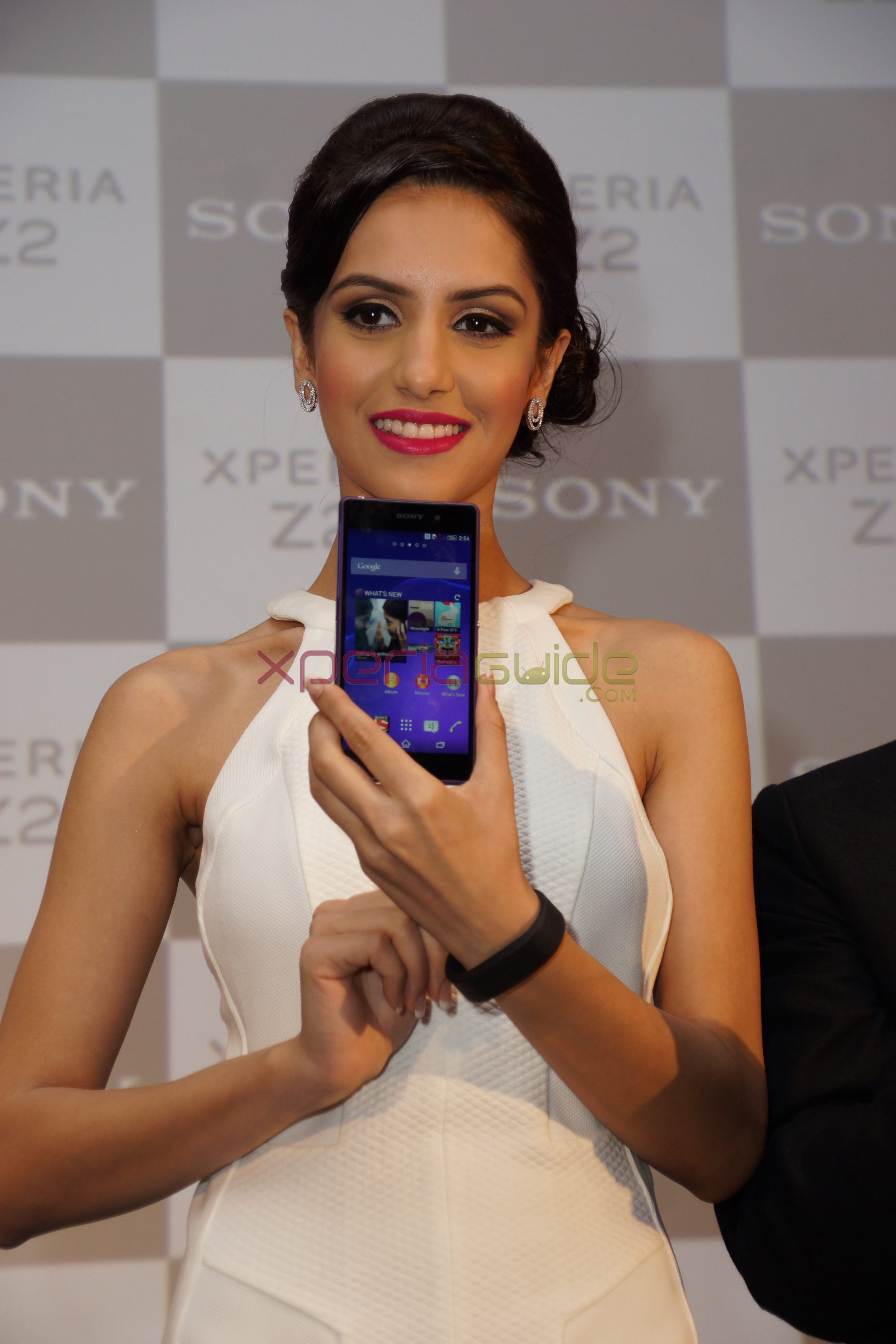 Sony India MD Mr. Kenichiro informed media about Sony's present 10% share in Indian smartphone market which grew as compared to last years %. Sony is targeting a sale of Rs 5500 crore in India for FY 2014, further he said, Sony is planning to launch 30 new smartphones with 500 Xperia Lounge stores in India. Sony has planned to spend Rs 350 crore for marketing only purpose.
Mr. Hibi added, saying…
"We aim to take leadership in the wearable technology space and are planning to launch a host of exciting and innovative smartphone accessories to let our customers truly enjoy the unique 'One Sony' experience. The bundling of the Sony SmartBand with the Sony Xperia Z2 offers truly unbeatable value to customers of premium android smartphones, and we are confident of a very positive response from the market."
Sony Xperia Z2 has been launched in many regions of the world already and now we expect it to make a good business in India also when other OEMs have already launched their flagship product at the same price range.
Let us know India users, are you going to buy Xperia Z2. Drop your comments below.