Sony's latest flagship device Xperia Z2 is launched in 3 colors white, black and purple just like Xperia Z1 while Sony launched Xperia Z1 Compact in black, white, lime and pink color. White gives you elegant and clean look and obviously gets dirty before any color gets, so here found some pics of all three handsets in white color.
Below you will find pics of White Xperia Z2 Vs Xperia Z1 Vs Xperia Z1 Compact color contrast comparison and you can  see the exact difference in white color contrast among three handsets. Phone's side profile and edges shows a difference in contrast of white color, in pics it gives a silver look. Have a look and let us know your opinion.
[ Extreme Left – Xperia Z2 , Middle – Xperia Z1, Extreme Right – Z1 Compact ]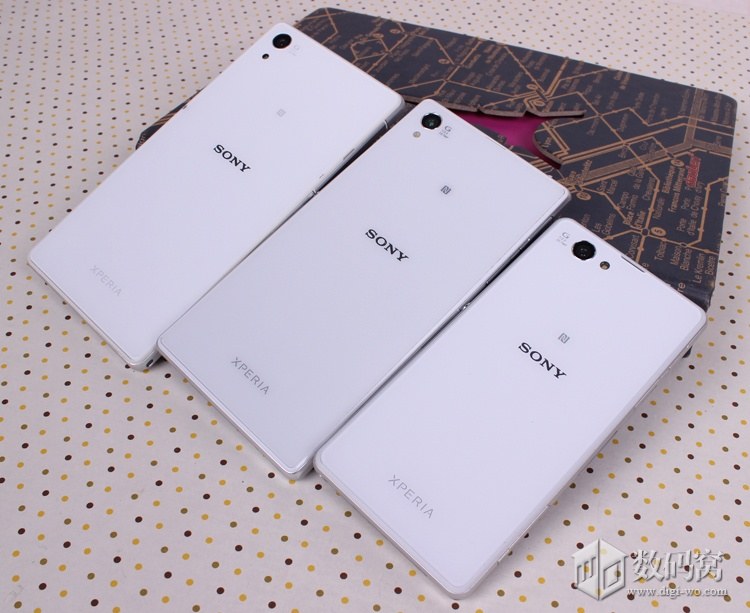 [ Top – Z1 Compact, Middle – Xperia Z1, Bottom – Xperia Z2 ]
It is clearly visible all three whites are not of same contrast, difference can be spotted among them easily.
What do you think guys, which one looks more pleasant to you. Let us know, drop your comments below.
[ via –
Digi-Wo
]