Android 4.3 14.2.A.1.144 firmware update was recently certified for Xperia Z1, Z Ultra and Z1 Compact and was expected a carrier based update only just like 14.2.A.1.142 firmware update which rolled on Deutsche Telekom carrier only for Xperia Z1. Just now 14.2.A.1.144 firmware update is confirmed rolling on Xperia Z1 C6903 on Movistar carrier in Spain only for the time being, not spotted on Xperia Z1 C6902.
14.2.A.1.144 firmware update hit the Xperia Z1 Customization 1276-8653_R10B and the concerned 14.2.A.1.144 firmware ftf is now available for flashing. It seems only a big fixing carrier update with some minor changes only. Check the firmware ftf below.
Download Xperia Z1 C6903 14.2.A.1.144 firmware ftf
Do not cross flash it on regular Xperia Z1 variants as carrier updates normally have some carrier related apps and you may have issues in getting future updates.
Download C6903_14.2.A.1.144_Movistar ES_1276-8653_R10B.ftf
[ via – XDA user IaguCool ]
Below is a screenshot from update checker app confirming the update presence.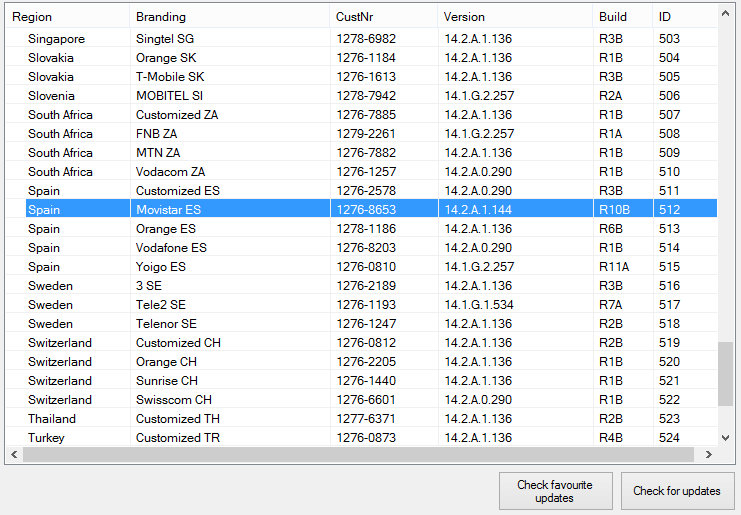 There is no confirmed news regarding roll out of KitKat update from Sony yet as mid March has already arrived.
If any other user has got this 14.2.A.1.144 firmware update on their Xperia Z1 then let us know. Drop your comments below with the changes you noticed.