A few days back we shared Xperia Robocop custom theme for android 4.3 devices and now Xperia Darksiders custom theme has come up from same XDA user alone_in_dark. Sony has introduced an option to download Xperia Themes from Google Play Store for all devices running android 4.3 and some of these themes are much better than stock Sony themes. To install Xperia Darksiders custom theme your device must be rooted and running android 4.3. Xperia Darksiders custom theme includes new new icons, wallpapers, new On/Off buttons, new check/uncheck icons, brown black color transition. Install as a normal apk on rooted handsets. Download Xperia Darksiders custom theme from below link and install it.
Download Darksiders.apk
Below you can see the preview of Xperia Darksiders custom theme.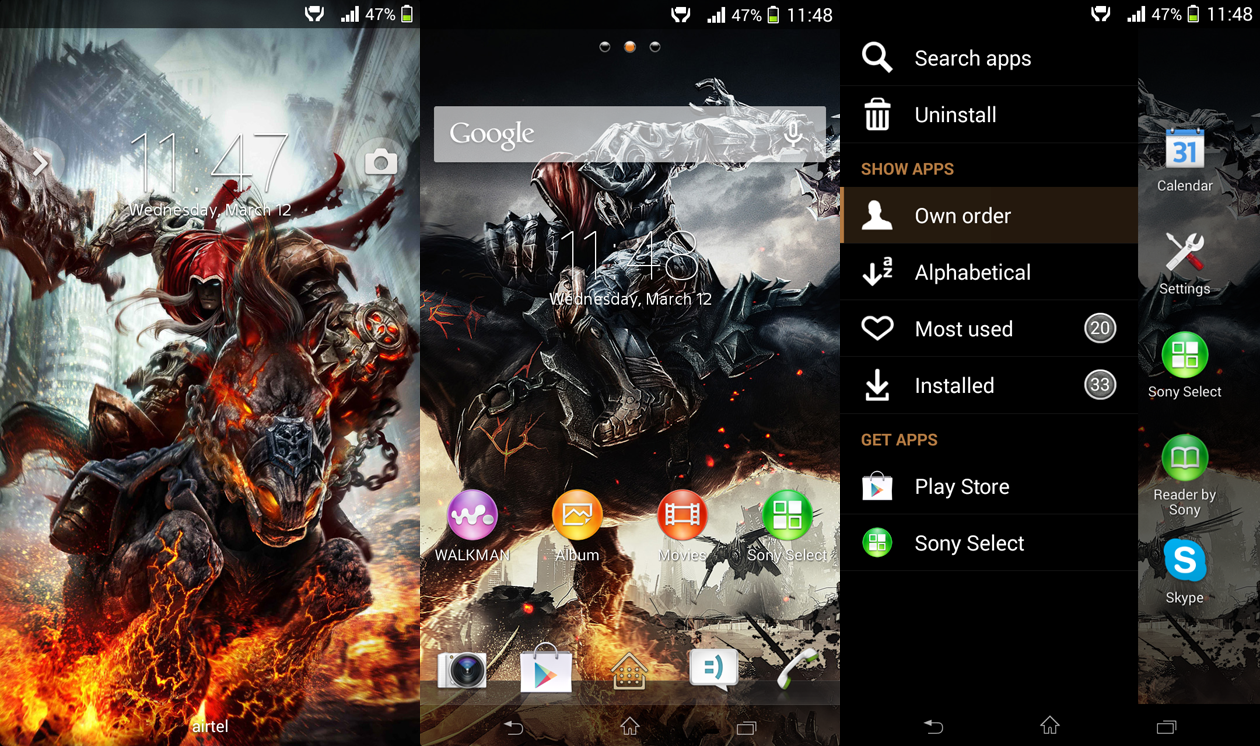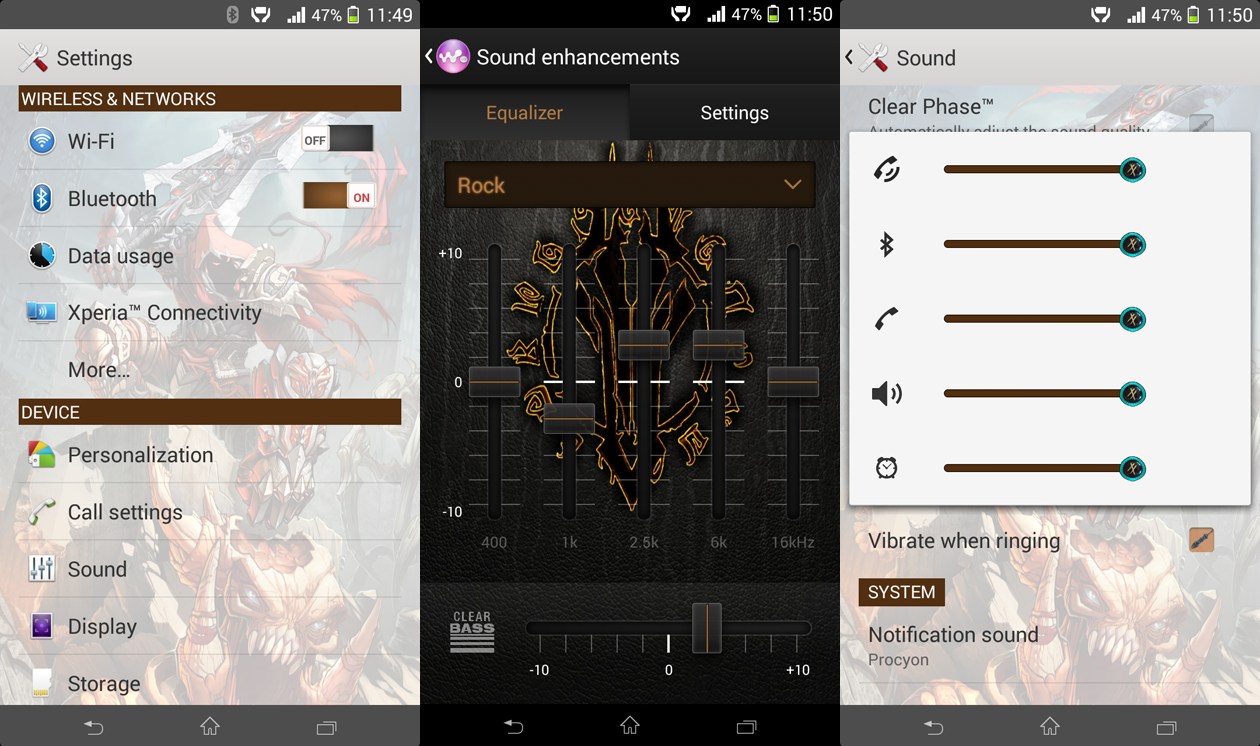 Above theme works well on Xperia SP and Xperia Z1.
Do try the below Xperia Z2 mods on your Xperia device, if you want.
Xperia Z2 Live Wallpaper 1.0.A.0.9 version for NON ROOTED devices
Let us know of this theme works on your Xperia device also. Like the theme ? Well we do. Drop your comments below.