Sony has officially unveiled the Xperia Z2, Xperia Z2 Tablet and Xperia M2 at MWC 2014 where Xperia Z2 will rule as H1 flagship for year 2014. Before the MWC 2014 event there were rumors that Garmin Xperia Edition extension will come to Sony SmartWatch 2 but now Sony Mobile has officially confirmed in the blog post that Garmin Xperia Edition will come preloaded on all handsets launched at MWC 2014 exclusively which includes onboard maps, lane guidance, speed warnings, traffic, social media integration etc.
Garmin's Technical Product Manager, Tudor Tiplea threw some light on Garmin Xperia Edition and its integration with Xperia handsets and Sony SmartWatch 2. Below lines are quoted by him…
"The extension for SmartWatch 2 will be available in Google Play, and it will let SmartWatch 2 receive navigation information, via Bluetooth, from the smartphone. Users will see a detailed map on their wrist, making it easy to navigate on foot. You will be able to see your current position, as well as your route, and there's also a neat zoom function which lets you take a closer look at your map."

"Garmin Xperia Edition features onboard maps stored locally on the smartphone, so you can navigate even in areas where cell phone coverage is spotty".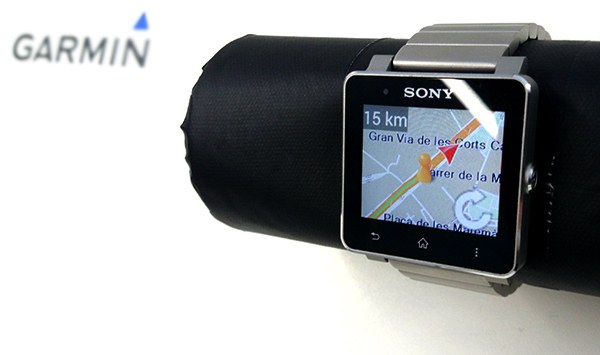 Garmin Xperia Edition and the extension for SmartWatch 2 will be available in March 2014 across whole Europe and on Xperia Z1, Z2 Tablet and M2 when they are launched.
Are you excited about Garmin Xperia Edition ? Hope to see it on other Xperia handsets also. Drop your comments below.