We all know Sony D6503 Sirius now, a few days ago we saw leaked pics of Sony D6503 and then full android 4.4.2 KitKat Xperia UI of Sony D6503 was leaked by same source iRimas. Some new features like 4K Video recording and Timeshift video app were seen which are quite amazing.
Timeshift Video app in new Sony D6503 Sirius will allow users to record videos in higher fps now and then they can apply slow motion effects to it. We are expecting a new and improved camera app also from Sony in new Xperia KitKat UI.
Timeshift Video app interface
You can see an arc which we guess will be used to adjust the slow motion effects on the video made. You can select the portion where slow motion changes are to be applied and that portion can be seen in highlighted blue color.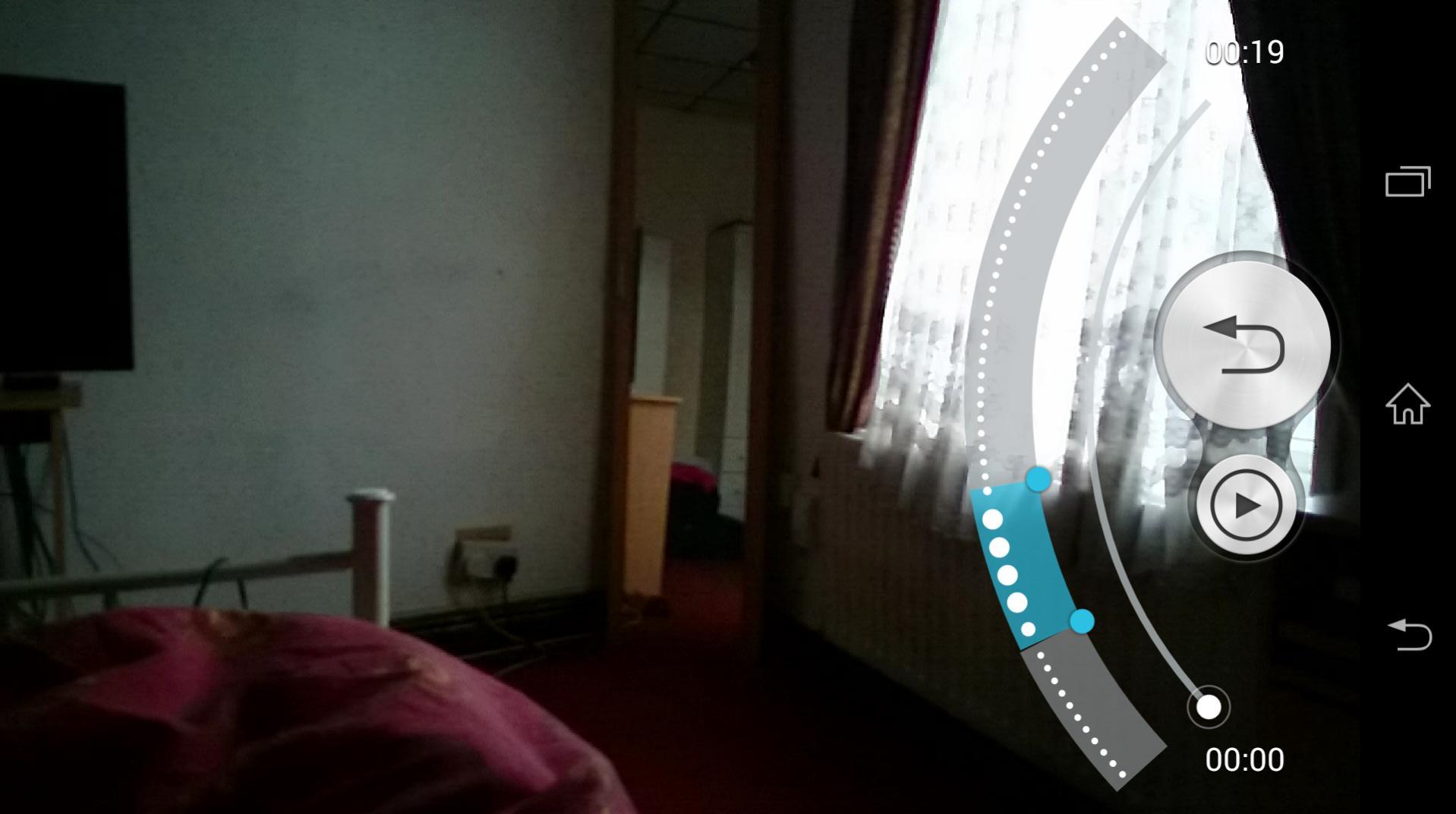 We are soon expecting the new Sony D6503 and Sony D6603 announcement officially at the MWC 2014 event, both devices are not expected to be the flagship devices.
We checked in a comment made by "iRimas" that DooMLoRD is working on getting some features of Sony D6503 to Xperia Z1, well hope everything goes well and we can enjoy the new 4K video recording and Timeshift Video app on Xperia Z1 before they are officially rolled on Xperia Z1 ( it is expected that some features seen in KitKat UI of Sony D6503 will be kept exclusive to it only for the time being. ).
Are you excited about new Xperia KitKat UI. Drop your comments below.