Xperia ZR another beautiful smartphone from Sony which packs almost exact specifications of Xperia Z in terms of processor, RAM and GPU while sporting a smaller screen size and battery and retaining water and dust resistant characteristic. Today we will review Xperia ZR Leather Flip Case from Noreve, as normally flip case and the back case is most preferred by the users.
Noreve ( France ) has made this beautiful Xperia ZR Leather Flip Case – Notebook style exactly like they have for Xperia Z, Xperia Z1, Xperia SP and Xperia Z Ultra which we review a lot ago. Xperia ZR Leather Flip Case from Noreve costs around 54.90€ ( inclusive of VAT and all taxes ) / $74.26 and ships worldwide. They allow you to customize your Xperia ZR Leather Flip Case in terms of design, texture and color.
It's not the first time we are featuring a case from Noreve, leather quality of the cases from Noreve is one of the best we have ever seen from any case manufacturer.
[ REVIEW ] Xperia ZR Leather Flip Case from Noreve
Xperia ZR Leather Flip Case fits on both Xperia ZR C5502 and C5503, though we tested it with our Xperia ZR C5502. It comes in red and black nice cardbox, Noreve has changed the logo design in this new stock. Case comes inside a red pouch.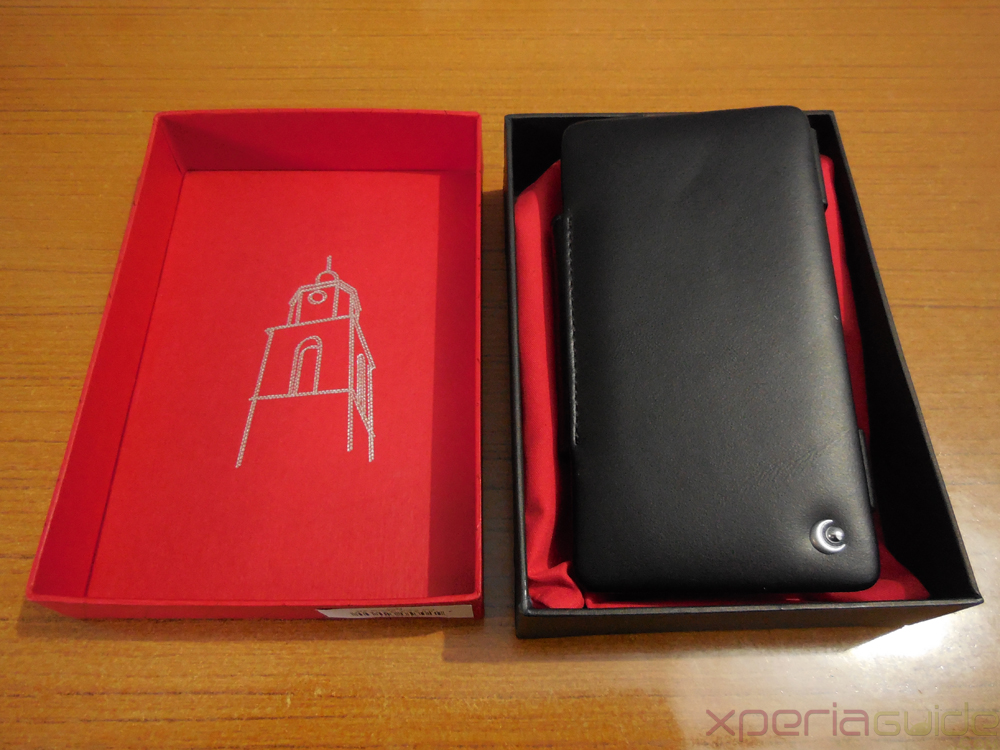 Lets have a look at the naked Xperia ZR Leather Flip Case from Noreve. On the bottom right you find the traditional logo of Noreve, no slot for hearing speaker at top and stitched from side in black thread to give a look like notebook.
Plain leather texture is seen on front flip cover.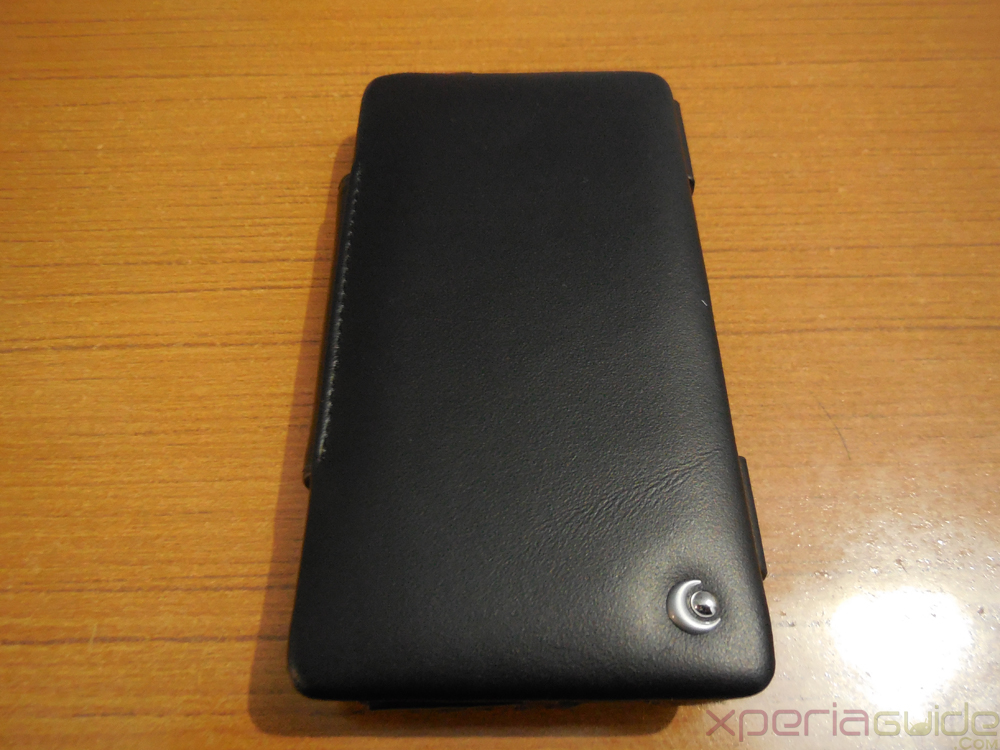 On back side of cover, "Noreve – Saint Tropez" is embossed in silver color. At bottom protective speaker grills are provided for the external speaker and cover is cut from the top where camera sensor and LED flash light is positioned.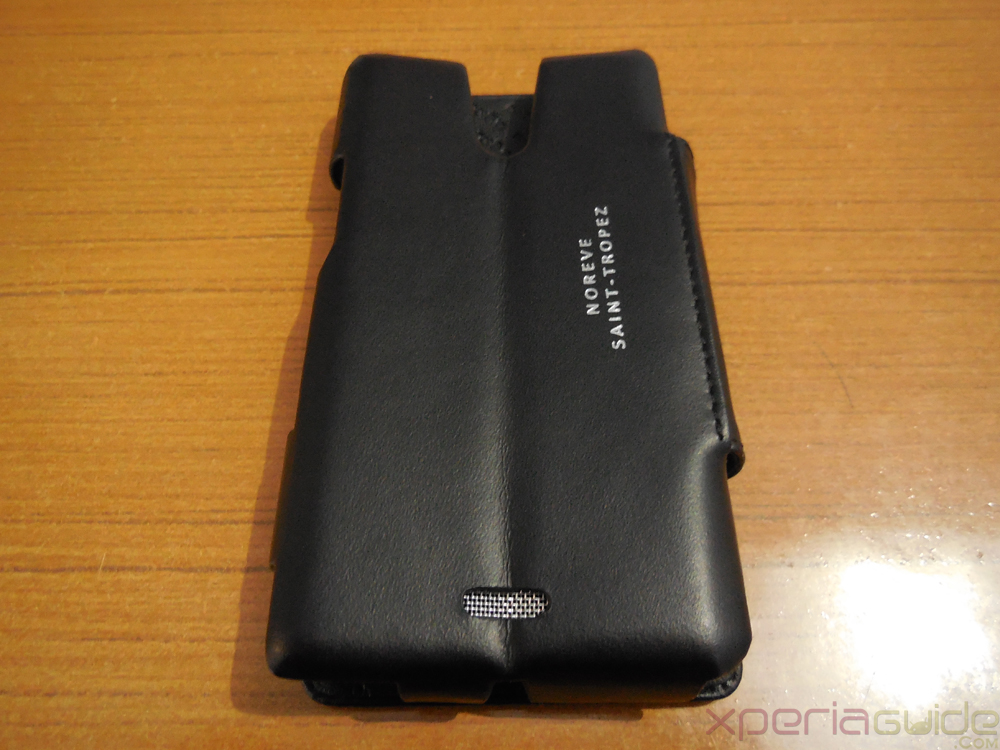 Take a look at the full open case without phone in it.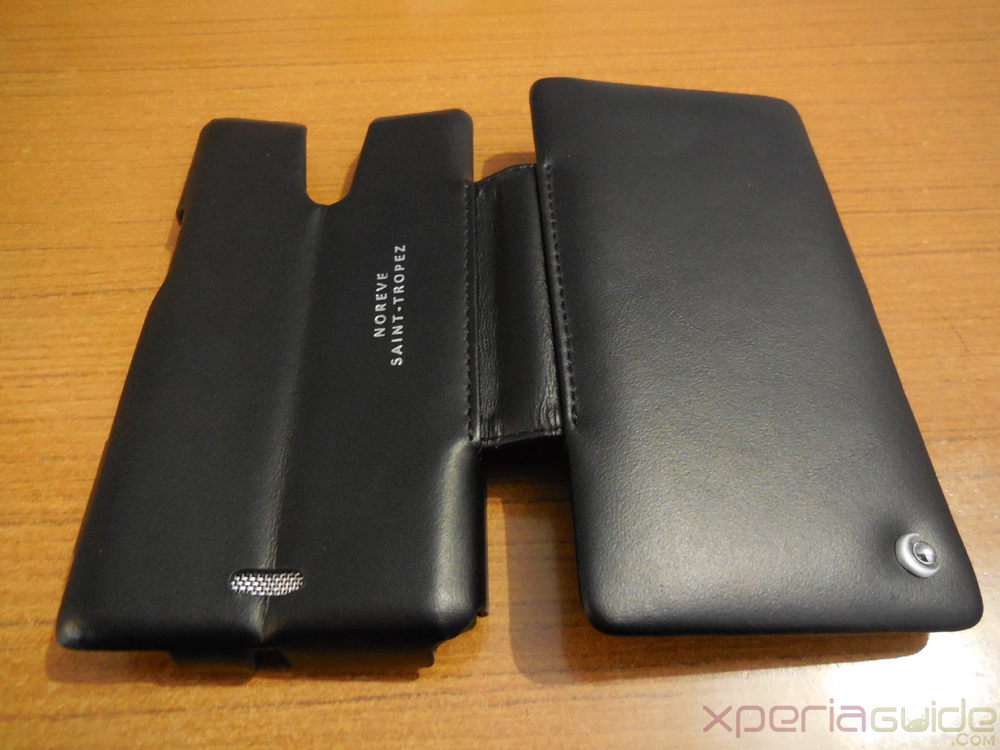 Soft inner lining is provided so no harm is done on screen, it is embossed with Noreve logo.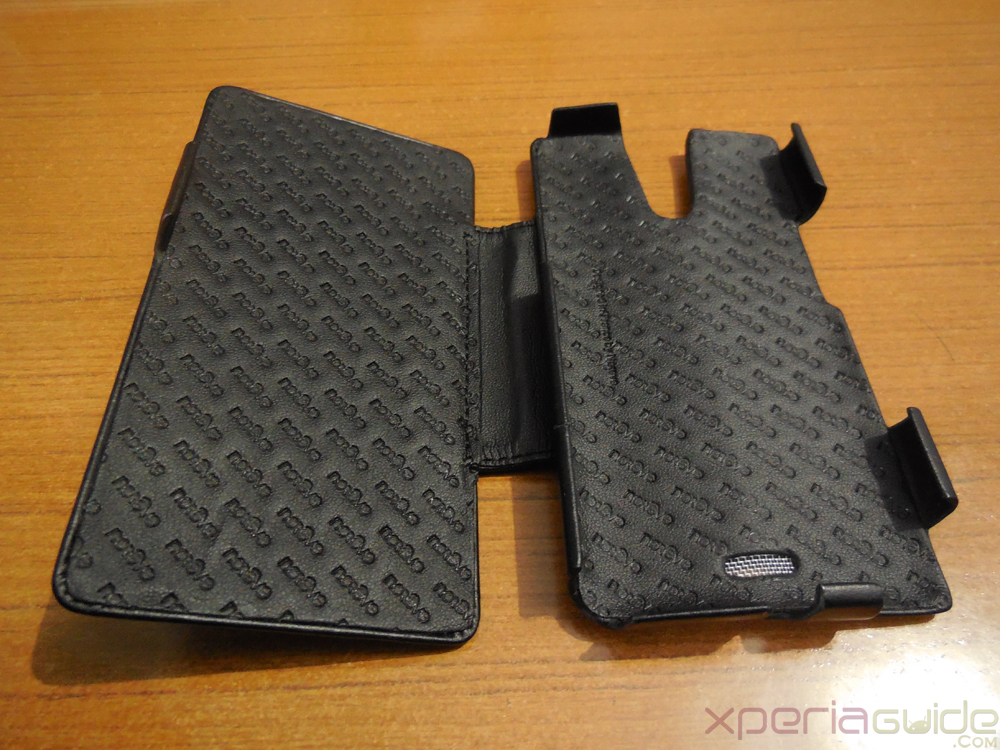 Perfect opening for camera and LED Flash area in the case.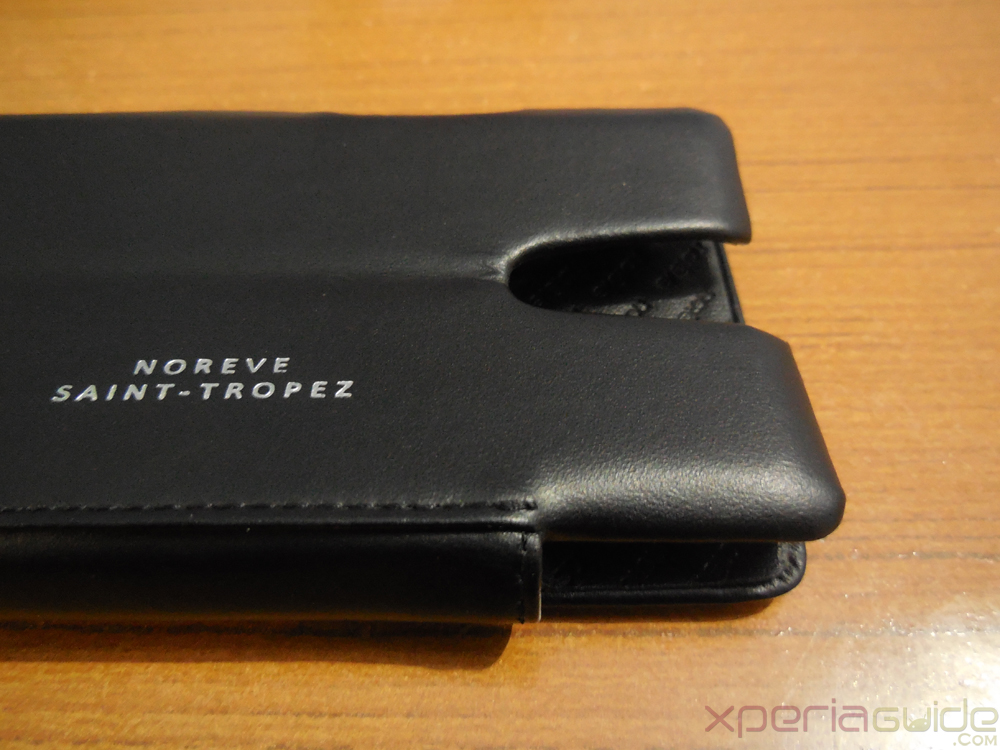 Speaker grill for protecting external speaker.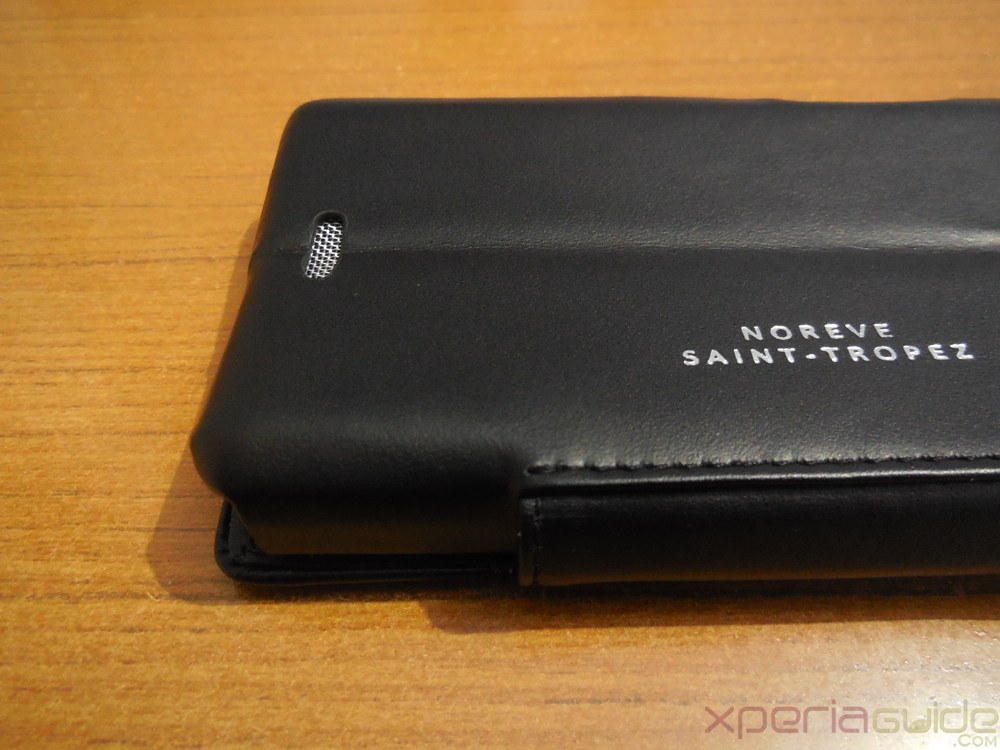 Notebook style opening for the case.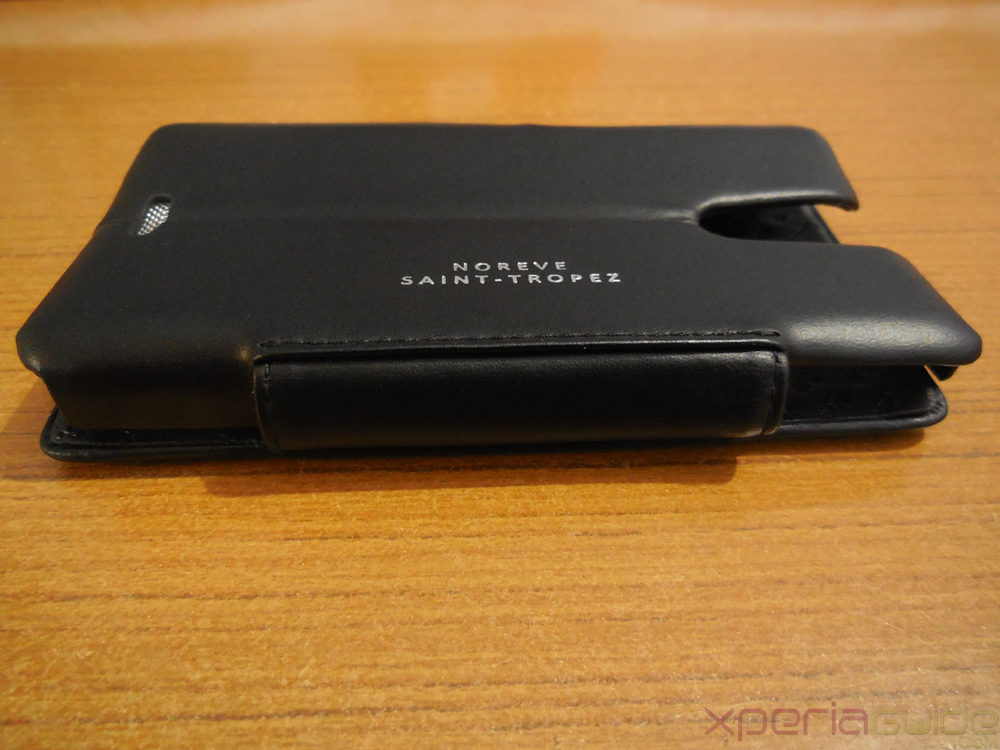 Non-magnetic closure opening is provided in the case.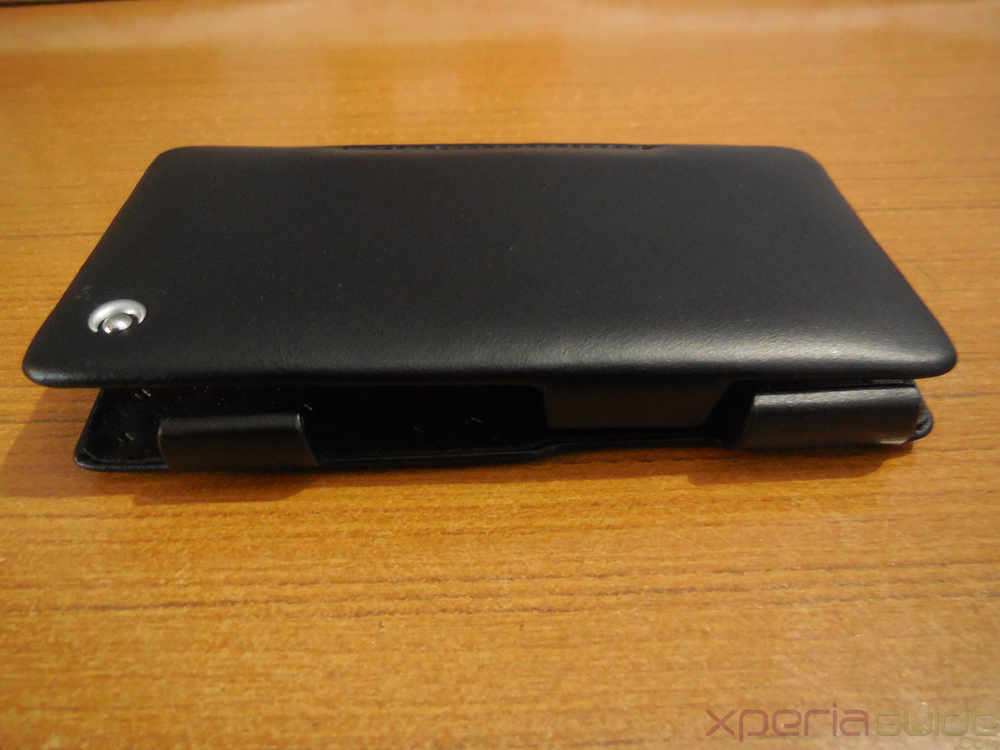 Pros
Superb leather quality.
Very tough and durable.
Protects Xperia ZR from normal jerks and daily mishandling.
All ports well accessible.
Hand made leather used and life time warranty.
Case can be transformed into stand from back very easily.
Cons
No hearing speaker cut given in front side of flip cover.
Some user may find Xperia ZR Leather Flip Case from Noreve a bit expensive but trust us the build and leather quality is the best among all cases from any manufacturer in the market.
Thanks Noreve for providing case for review 🙂 Check the official listing of Xperia ZR Leather Flip Case from Noreve.
If you have used above case for your Xperia ZR or using another case then let us know in comments its pros and cons. Drop your comments below, do you like this case for Xperia ZR.