Sony launched the Xperia Z1S, LTE version for T-Mobile USA at CES 2014 event; which appears exactly like Xperia Z1 if we ignore some minor changes. Sony introduced first time "Xperia Background defocus camera app" for the first time in a Xperia handset and Xperia Z1S got it first exclusively. Well being launched on a carrier, speculation arises that whether its bootloader can be unlocked or not.
We can now confirm that T-Mobile USA Xperia Z1S C6916 Bootloader unlock not allowed. Recently Xperia C users were frustrated when they found this issue on their device and now it's turn for Xperia Z1S.
Xperia Z1S Bootloader Unlock Not Allowed
Dial *#*#7378423#*#* > Service Info > Configuration and check what is written under "Bootloader Unlock Allowed", it is "NO" and this ends ROM development for Xperia Z1 based on other kernels except of Sony's firmware.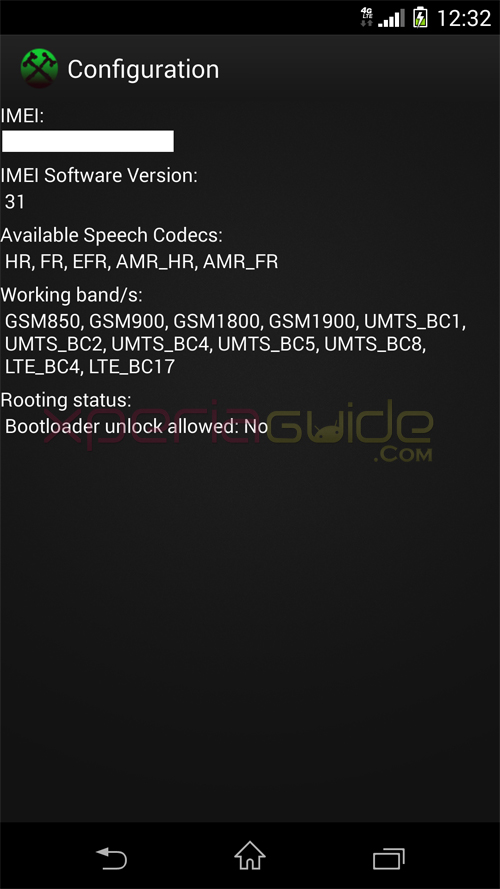 Xperia Z1S users are now complaining regarding this to T-Mobile officials that they should roll out some update to make bootloader unlock possible but that's not gonna happen for sometime or ever we think. It was the same case with Xperia Z also.
What do you think guys is not allowing to unlock bootloader on carrier based devices a good strategy or it is just destroying the trust of developer community for that particular device. Drop your comments below.
Thanks Matthew Martin 🙂