It seems Sony is preparing hard for the show at CES 2014 as just now we spotted Sony BT Wrist Notifier SWR10 on FCC which passed its BlueTooth usage certifications besides NFC is also spotted on the device. Is it a successor of Sony's second generation SmartWatch SW2 ? Well time will tell that, hard to say anything right now.
A new code name has been used this SWR10 as previously used were SW and SW2. Well nothing much has been revealed by documents on FCC regarding Sony BT Wrist Notifier SWR10. At present software version used on it is V3.4 dated 23 December 2013. It may be the new Sony SmartWatch but looking at specifications listed in FCC document it is very odd to think like that now.
Check below the certification details of Sony BT Wrist Notifier SWR10, do notice the NFC logo there.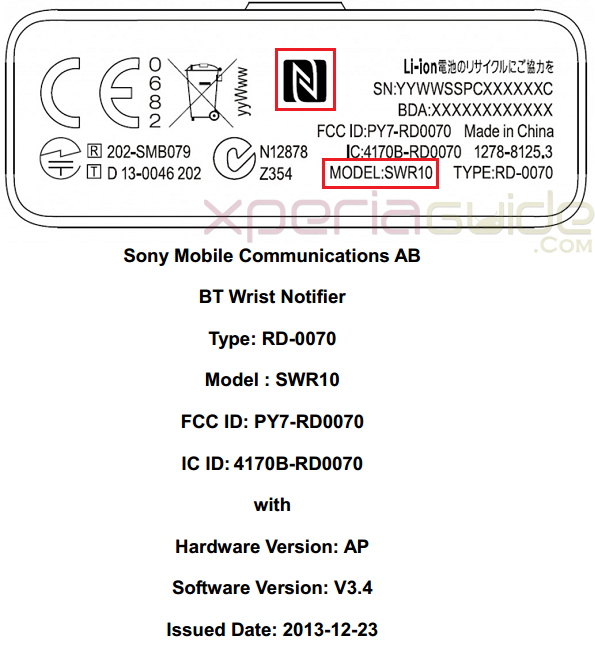 We have already seen so many new Sony 2014 model recently from which some may be get to featyre at CES 2014 or MWC2014 event.
It may happen that Sony may come up with this Sony BT Wrist Notifier at CES 2014, what do you think guys ? Drop your comments below.