Android 4.3 14.2.A.0.290 firmware update has landed on Xperia Z1 finally yesterday which fixed the camera breaking bootloader issue and brought new Xperia themes and smooth UI. Besides that yellow hue issue is still present on Xperia Z1 for many users and they are complaining again that Sony still not calibrated the display for better whites. If you don't know what "Yellow Hue Issue" on Xperia Z1 is exactly do check our detailed report on that issue.
Xperia Z1 Yellow Hue Tint Issue on Screen Display

POOR Sony Service Center support on Xperia Z1 Yellow Hue Tint Issue on Display Screen
Is it a hardware issue or software issue, debate still continues while one stock Sony app "White Balance" can get rid of it which was seen in Xperia Z first. It is strange that Sony has neglected keeping this app on Xperia Z1, don't know why. Well till now no one came up with any port of installing white balance app on Xperia Z1 but now it has come finally 🙂
XDA dev "RyokoN" has ported white balance app from NTT DoCoMo Xperia Z1 (SO-01F) on Xperia Z1.
How to Install White Balance app on Xperia Z1 ?
You need Rooted and Recovery installed on Xperia Z1. ( It don't work on non-rooted phones )
Download Z1_White_Balance.zip
Flash above zip file in recovery.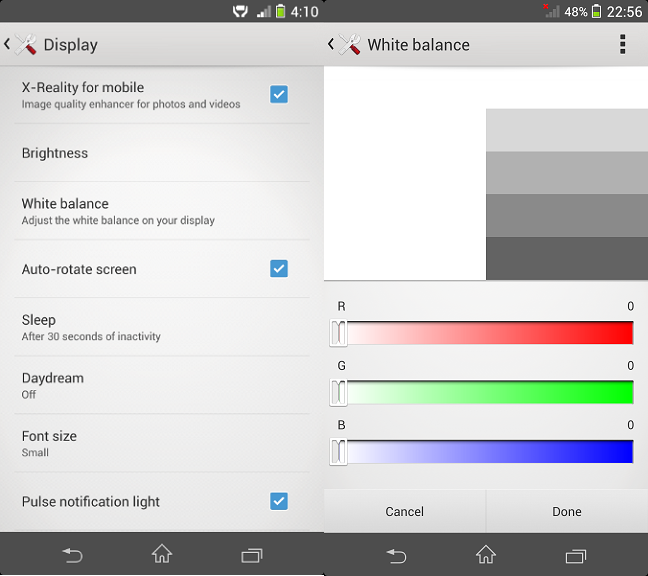 It's done now 🙂 Now adjust the white balance settings according to your level of yellow hue on Xperia Z1 screen.
A good news came, Sony Xperia support staff member Rickard says that "White Balance settings in Xperia Z1 is planned for an update due in January 2014". When we asked him which update he is referring to Android 4.3 or Android 4.4 ? He refused to answer on this issue.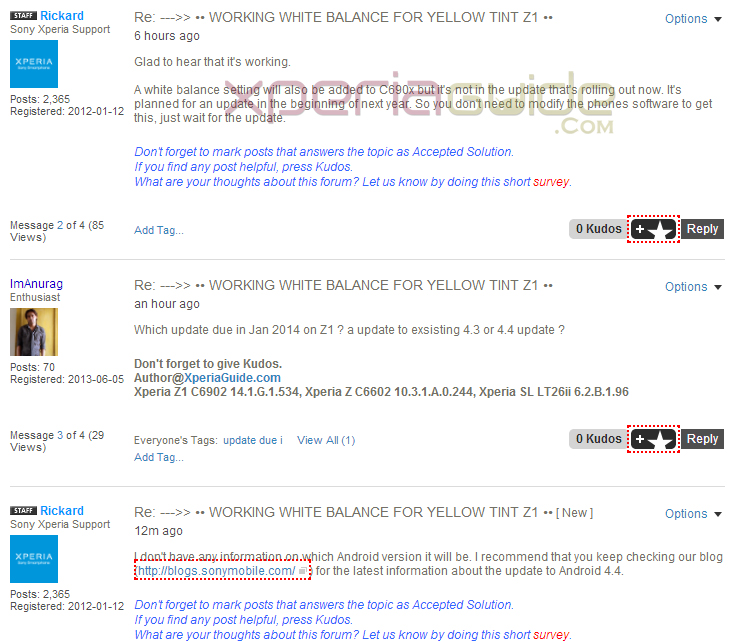 Do try installing the above white balance app on your Xperia Z1 and if it is working smoothly for you, do let us know in comments section whether you are still facing yellow hue issue on Xperia Z1 after using white balance app also.
[ via –
XDA , Sony Talk Forum 
]