As most us know that Google has started selling high-end devices by other manufacturers such as HTC, Samsung (other than Nexus) as Google Play Edition(GPE) Devices, which comes with latest firmware version along with NO bloatware or custom skins from manufacturers. Google have recently added 2 new devices to that list. One being an offspring of Sony Xperia family namely Xperia Z Ultra and the other one being LG G pad 8.3. This may come as surprise for many Xperia fans, Sony  has just launched "Sony Z Ultra Google Play Edition". Yes you read it correctly, the first Snapdragon 800 powered device from Sony is now officially listed in US Google Play Store for $649, a contract free version. Previously we have seen Galaxy S4 and HTC One's Google Play Edition and now Sony has introduced its first Google Play Edition device running android 4.4 KitKat out of the box.
Sony Z Ultra Google Play Edition is available ( shipping free, Black color only ) with unlocked GSM/UMTS/HSPA+/LTE (700, 850, 900, 1700, 1900, 2100, 2600 MHz) bands, pretty much available to US users only for the time being. The best thing about Sony Z Ultra Google Play Edition is that it will retain Sony's trademark features like Bravia Engine, TRILUMINOS Display and X-Reality for Mobile and Exmor RS sensor it present in camera, so you retain all features of Xperia Z Ultra except the UI which will be much more like Nexus devices now.
Fredrik Ekstrand, Head of Software Product Management at Sony Mobile made a statement on Sony Z Ultra Google Play Edition :
"Bringing our first Google Play edition device to the US market represents a milestone in Sony's on-going developer outreach and work with Google's Android Open Source Project" says Fredrik. "It's something our users have been asking for, and now we're responding – we're excited to gauge reaction to the latest Android version running natively on our unique product's hardware"
Have a look at the pics posted on Google Play Store running stock android 4.4 KitKat.
Unfortunately there is no "Xperia" branding on phone anymore.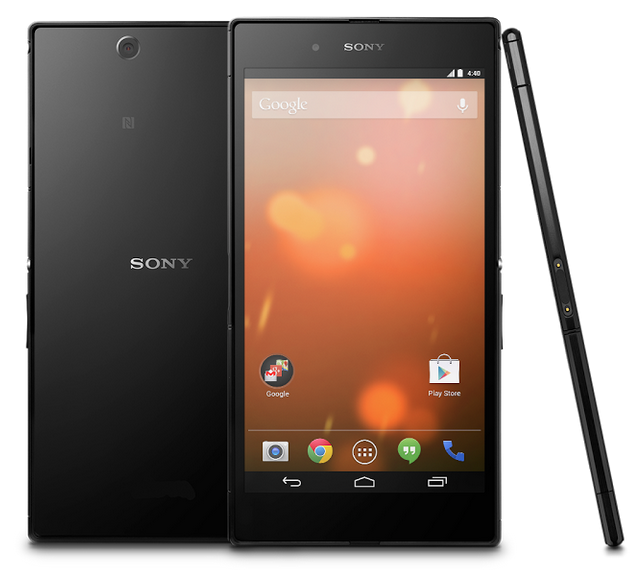 Sony Z Ultra Google Play Edition – Video from Sony Developer Team
Now you don't need to wait for android updates from Sony on Sony Z Ultra Google Play Edition as it will come with android 4.4 KitKat though recently Google rolled bug fixing Android 4.4.1 and
android 4.4.2 updates for Nexus
4, Nexus 5, Nexus 7 and Nexus 10 and official android 4.3 update from Sony on
Xperia Z Ultra
is still due though android 4.3 14.2.A.0.290 firmware was certified recently.
This is a very good step from Sony Mobile in building good relations with Google. Sony Z Ultra Google Play Edition is a bit late though, Samsung and HTC introduced their flagship devices on Google Play Edition very earlier than Sony but something is better than nothing, finally Sony came up. Hoping some day we might see Sony Google Nexus edition also.
We would also like to see Xperia Z1 on Google Play Edition, Do you ? Let us know, drop your comments below.