After reviewing a lot many cases in a row for Xperia Z1 from Roxfit, Brando, TETDED, Muvit, RockPhone CN, PDair today we will review a premium book type case from PDair for Xperia Z. Xperia Z has such a sleek body that one would think twice before covering it with any case but in order to protect the glass panels on both side you should opt a case.
Xperia Z Book Type Leather Case from PDair came as review sample unit for us, it is priced very decently at $29.99 and is shipped worldwide ( from Hong Kong ). Available in more than 10 colors and also comes with a leather belt clip.
Xperia Z Book Type Leather Case from PDair comes in brown box similarly just like Xperia Z1 case came from them. "PDair" logo is embossed on top of box.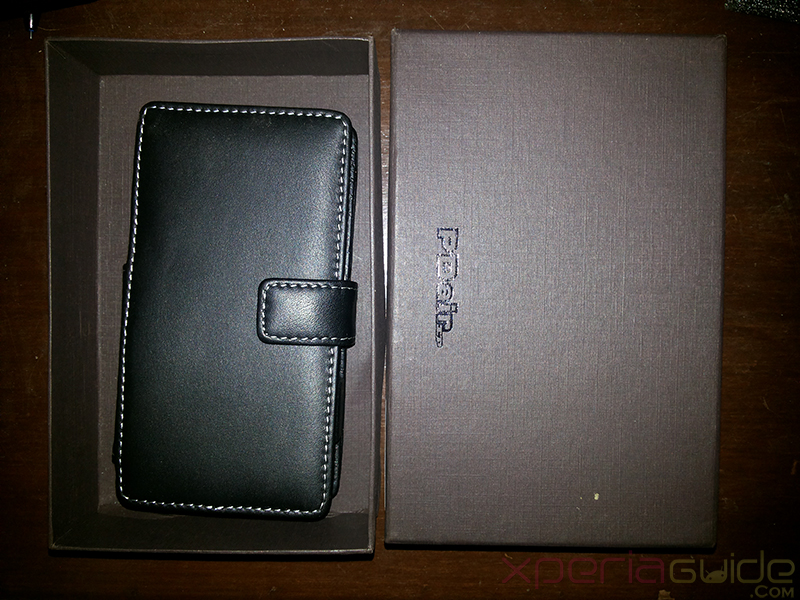 The case is as usual stitched in white thread and is made from premium handmade deluxe South Korean cowhide leather. We must say the quality of leather is very good and it smells a bit for some days due to leather stuff issues.
We are currently noticing that many flip book style cases have no hearing speaker opening in the front flap in this case it is also missing may be because the thickness of front flap it too much as it may not be practically possible to do a hole then.
It comes with a magnetic colsure to close the front flap.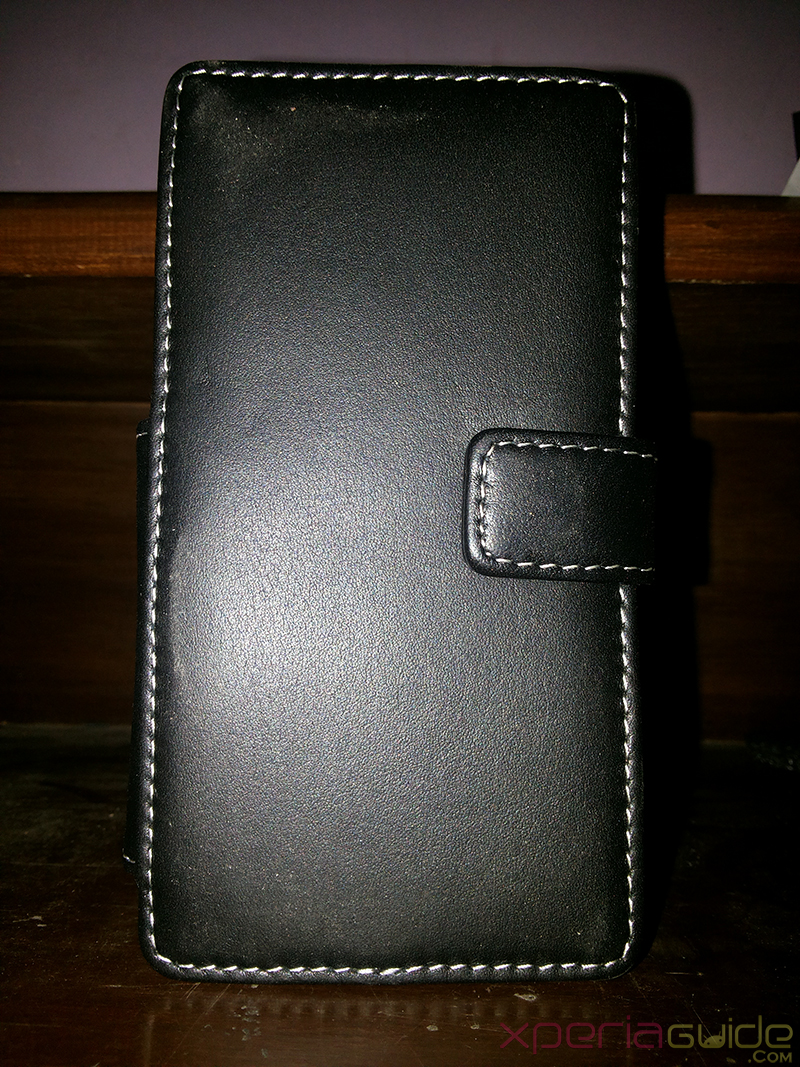 Back of the case is fitted with removable 360 degrees belt clip which can be very well inserted in the belt of trousers or jeans. Notice the opening at the camera lens, it seems it obstructs a pit portion of camera flash and camera flash seems distorted. A hole opening is given for secondary microphone at the back. While case is close no port is accessible.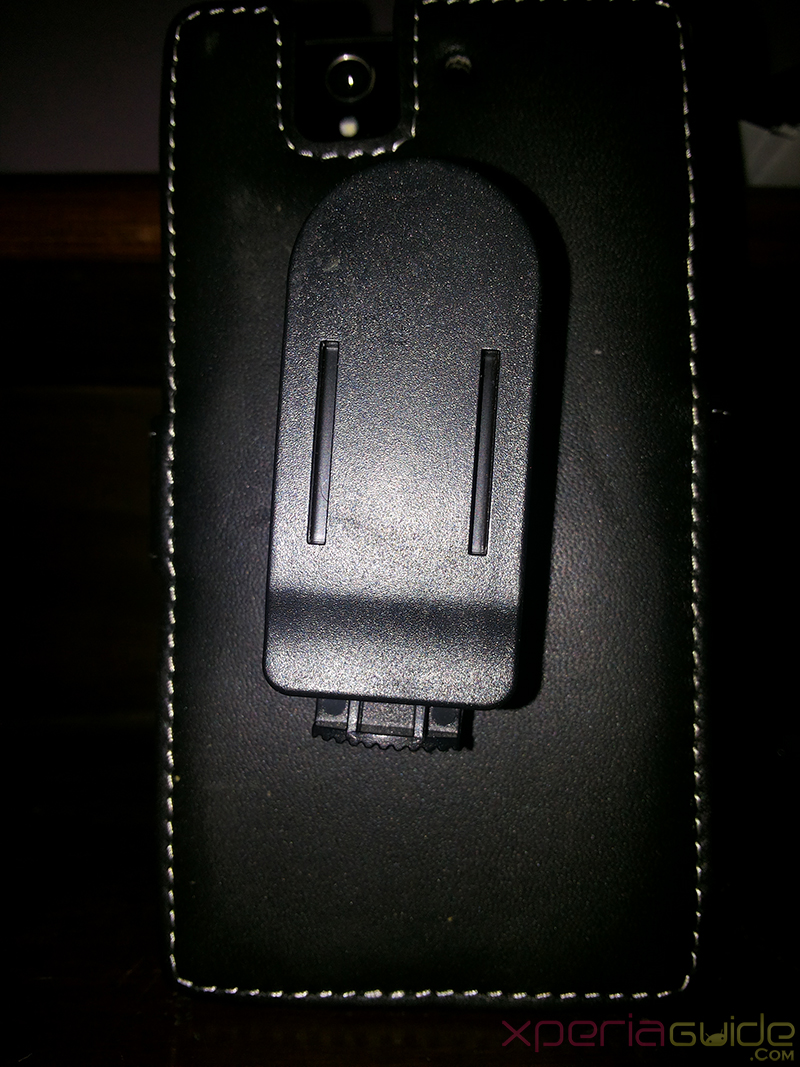 Accessibility 
While case is closed, you can access the SIM card slot, power button and volume rocker keys partially; to access them completely you need to open the case.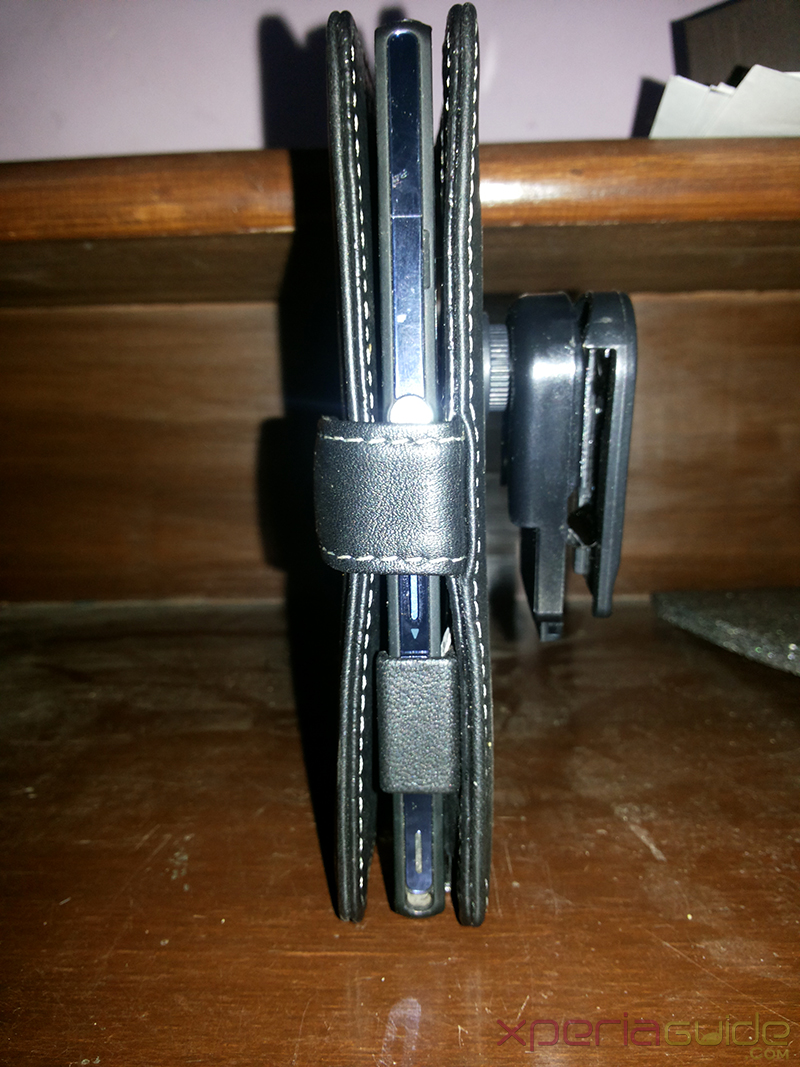 At the bottom phone is being held by two clips of case itself.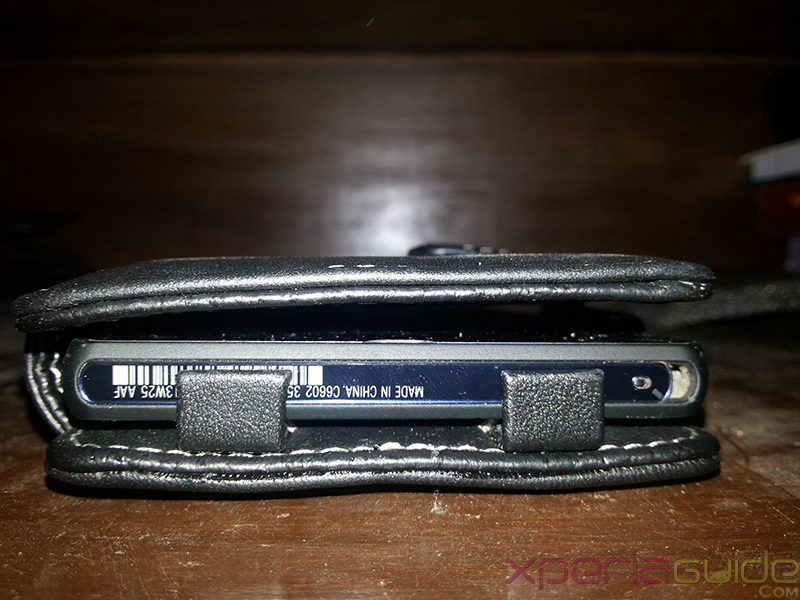 3.5 mm headphone jack port is well accessible.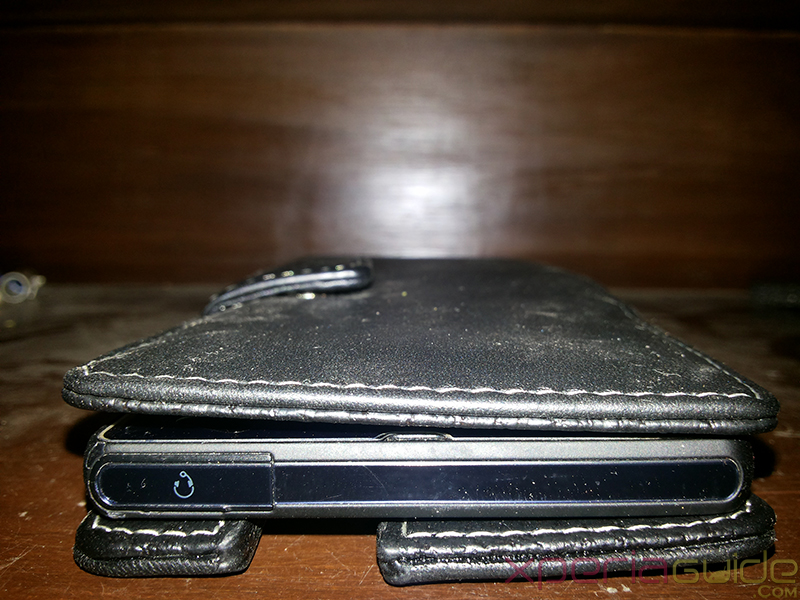 At the book flap side, Micro SD card and USB port slots are well accessible including magnetic charging port but due tot thickness of the case you can't use the magnetic charging port while case is on.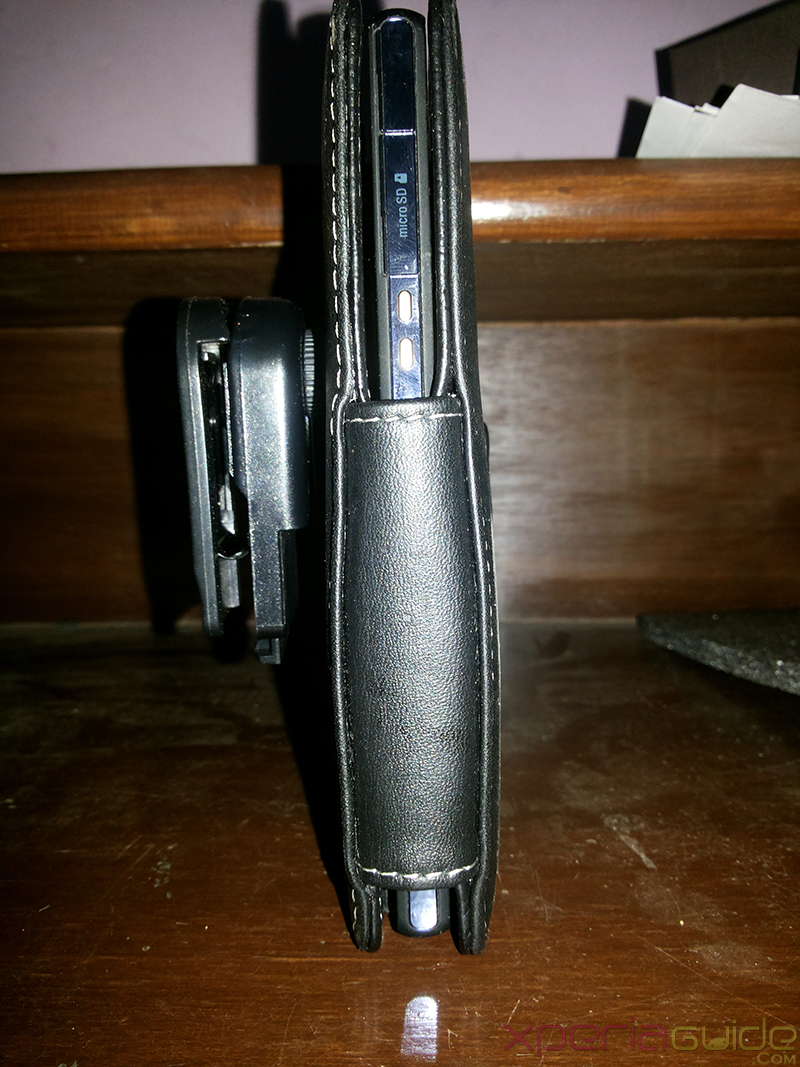 Inner lining of the case has velvet touch surface to protect the screen from any scratches.
Pros
Genuine leather used ( Cowhide ).
Removable 360 Degrees Belt Clip support.
All ports accessible.
Variety of colors available.
Cons
Too thick.
Too bulky.
Camera opening obstructs flash.
If you are looking for a good leather case for Xperia Z, then it is a good choice but do keep in mind that camera opening hole obstructs LED flash path a bit.
Thanks PDair for sending 🙂 Check the listing of PDair Xperia Z Book type case here, if you want to buy it.
Which flip case you are using for your Xperia Z, as in past we have reviewed flip cases for Xperia Z from Roxfit, Noreve . Drop your comments below.