At present Xperia Z1 suffering from many firmware glitches, though 14.1.G.2.257 firmware update sorted out many as per Sony but users are still facing those issues some of the main are display calibration issues ( yellow hue issues ), noisy pics from camera app etc.
At the same time 14.1.G.2.259 firmware was certified on PTCRB for Xperia Z1 C6903 on October 23 almost a month ago which was as per our sources meant for only carrier based devices and here it comes.
14.1.G.2.259 firmware update has been released now for Xperia Z1 in Australia on "Telstra Australia" carrier dated 14/11/13. It is expected to be bring some minor changes only.
Xperia Z1 14.1.G.2.259 firmware seen as OTA update sized 95.2 MB on a user's handset, do check it may also be available via PC Companion or SUS. Look for a notification as shown below. Users who have got this update are saying it brought better battery life with it now.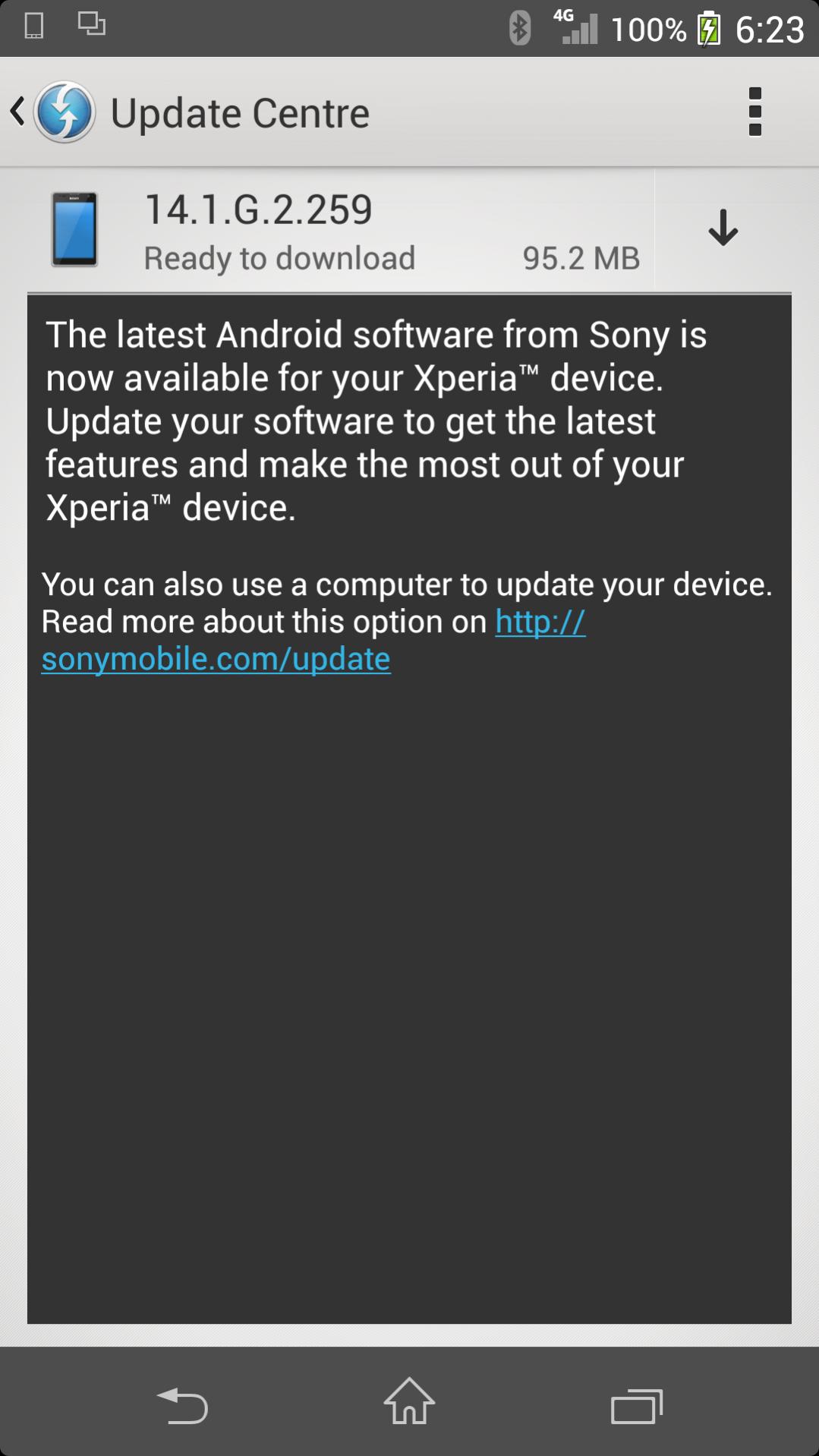 It still keeps Xperia Z1 on android 4.2.2 jelly bean, hoped as last android 4.2.2 update on Xperia Z1 before we see android 4.3 officially rolling in December as Sony said.
If you have a carrier based Xperia Z1, then look for 14.1.G.2.259 firmware update, let us know what it has brought under the hood for the users, any major change noticed, drop your comments on that.