Sony boasted it's Triluminos display on Xperia Z Ultra which has till now the best ever screen display Sony has produced but does Sony Xperia Z1 also has the same stunning display. Our answer and what many users are reporting to us is "No", Xperia Z1 screen display is not par with Xperia Z Ultra. No difference is caught on the display comparison of Xperia Z and Xperia Z1. Display on Xperia Z1 seems same as like on Xperia Z.
Another issue has popped up on the quality of Sony Xperia Z1 display, many users have reported to us that they are having "Yellow Hue Tint" on screen display of Xperia Z1. White doesn't appear proper white on screen display and on the left side of screen display in mainly yellowish, not proper white. Though an issue of poor viewing angles on the screen of Xperia Z1 has also come up but in this post that's not our concern. Users are now saying screen lottery again ??
Xperia Z1 Yellow Hue Tint Issue on Screen Display
Highly disappointed this time, lat time any such issue came up during the reign on Sony Xperia S, which Sony acknowledged. Now Xperia Z1 users are complaining the same that they have got the poor display screen on their Xperia Z1. If you have bough the Xperia Z1 then have a look at the top left side of screen, does it appear proper white as it should or you see a slight yellow hue tint on it. If not like us you are lucky but if you have it then it is very unfortunate for you.
Let's have a look at some of screen samples of Xperia Z1 which have this yellow hue tint on screen.
Below issue was found on XDA user japjit100's Xperia Z1 screen.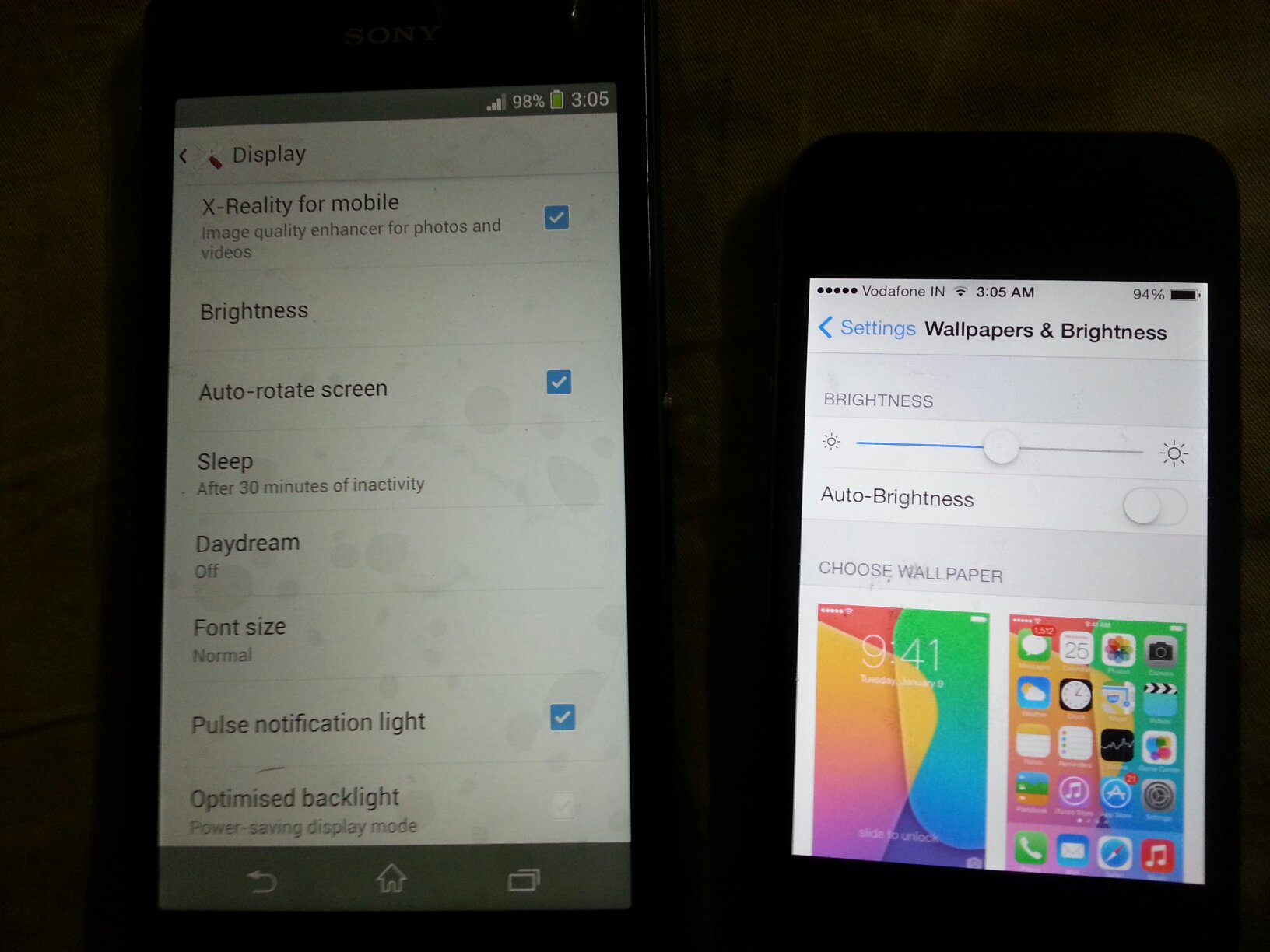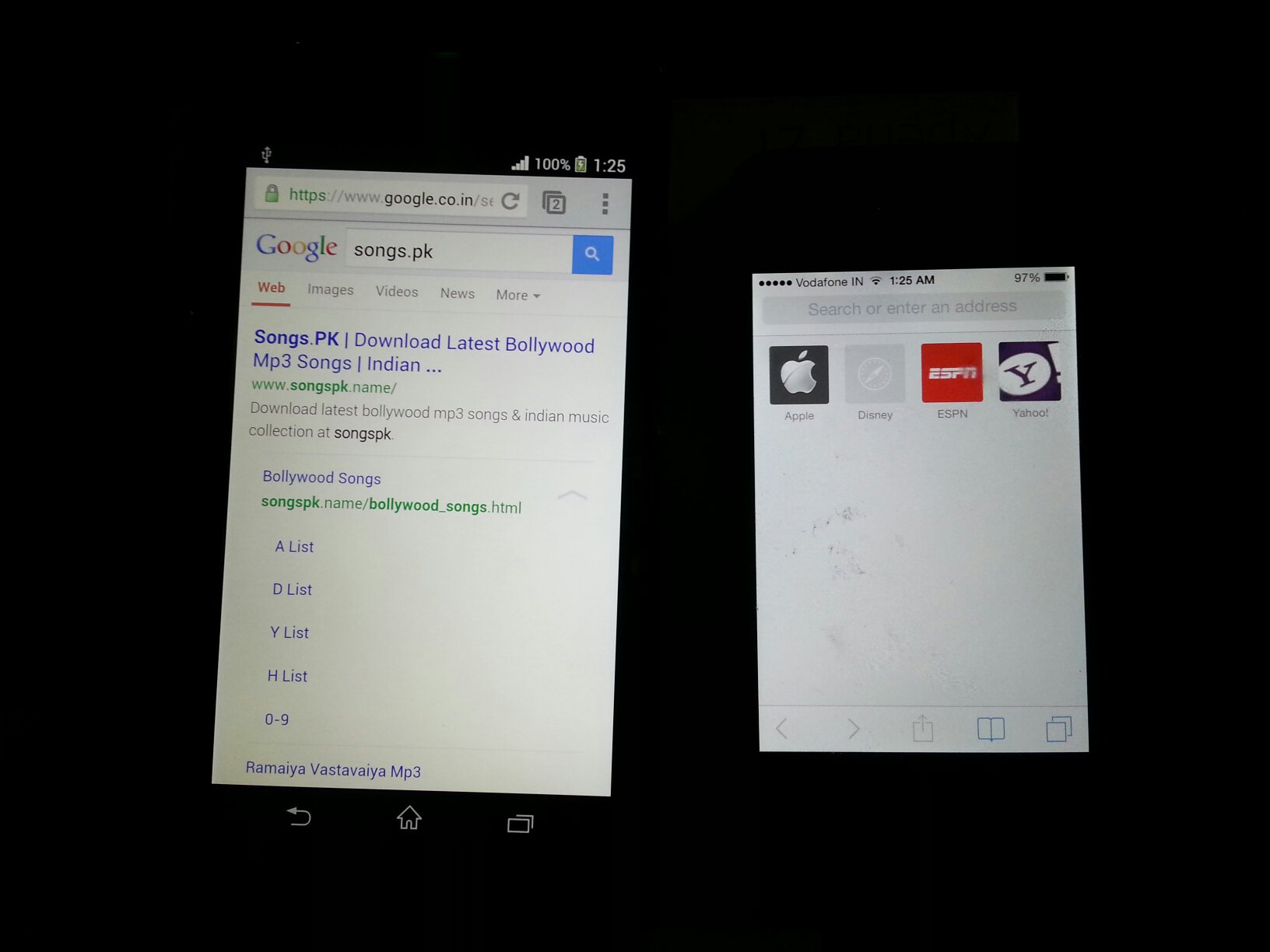 If you have this Yellow Hue Tint Issue on Screen Display of Xperia Z1, then see what you can do to make it a bit better.
A word of Good Advice to all such users 
Go to nearest Sony Service Center, and get your screen display checked. If the issue is confirmed get your Xperia Z1 replaced. This is the best option but is doesn't guarantee that the upcoming new Xperia Z1 for you will not have this issue. But to get it replaced is certainly a better option, it may not have this issue.
Temporary Solution
We see the "White Balance" Settings option is not present in Xperia Z1 though it was in Xperia Z, it should have fixed the issue a bit.
If you screen is off white in color then do the below mentioned steps :-
Set the Brightness level to 35%. Uncheck the "adapt to lightning conditions" option.
Download this app from Google Play "Screen Adjustor".
Set the "Blue Level" to "+6" in the app settings and tap on run the app option.
Above settings will temporarily fix the issue and white will appear as it should. Although it looks that it's just a calibration issue may be Sony fix it in the upcoming firmware update. But what if there is something actually wrong with the display of Xperia Z1, then it's an issue of concern for all Xperia Z1 users.
From our side we have tweeted to Sony Mobiles asking them to acknowledge the issue urgently.
@sonymobile @sonyxperia @SonyXperiaDev Xperia Z1 screen having "Yellow Hue Tint". Acknowledge the issue URGENTLY http://t.co/m7hfnjMk18

— Xperia Guide (@XperiaGuide) September 29, 2013
@SonyXperiaIndia Sony Center Fraudulently closed Ticket 13092900045.New Ticket 13100101659 YELLOW HUE TINT on Z1. Reported to Consumer Court

— Anurag Kumar (@ImTemptation) October 1, 2013
Xperia Z1 Serial Numbers having Yellow Hue Issue
[
UPDATE
] Xperia Z1 Yellow Hue Issue is not related to Serial Numbers.
If you have this issue, please acknowledge it and let us know in comments as it is a serious problem and we should make concerned authorities aware about it.
Have a look at the display comparison of some Xperia phones.
Xperia Z Ultra Triluminos Display Vs Xperia Z display comparison
Drop your comments regarding this issue. Let us know what settings of brightness you are using on your Xperia Z1 to have a better display…
Thanks Przemyslaw Orawiec for temporary solution 🙂