A post back we reviewed Sony Xperia Z Ultra leather case by Noreve and now is the turn of Xperia Z leather case by Noreve. This is the second Xperia Z leather case we will be reviewing from the same manufacturer. Previous one was flip top case which like many users we also don't prefer to use but this one is flip style like notebook and we liked it a lot. Mentioning in the starting of paragraph that if you are looking for some cheap leather cases than Noreve is not the brand, their cases are the premium ones and costlier too.
Sony Xperia Z Leather case by Noreve costs around €54.99, ships free of cost world wide within 24 hours and the best thing is that you can style the design of case as you wish. Fits on both C6602 and C6603.
This case came along with Xperia Z Ultra case for review, now let's have a look at what this case beholds.
[ Review ] Sony Xperia Z Leather Flip case by Noreve
As like all Noreve cases, it also came in black-red tough cardbox which has a red pouch inside it, in which the Xperia Z leather case resides. You will just love the packaging.
Now let look at the naked case, it's well stitched with black thread same like case color and you will notice a "Half-moon and a dot" logo embossed at the bottom right corner.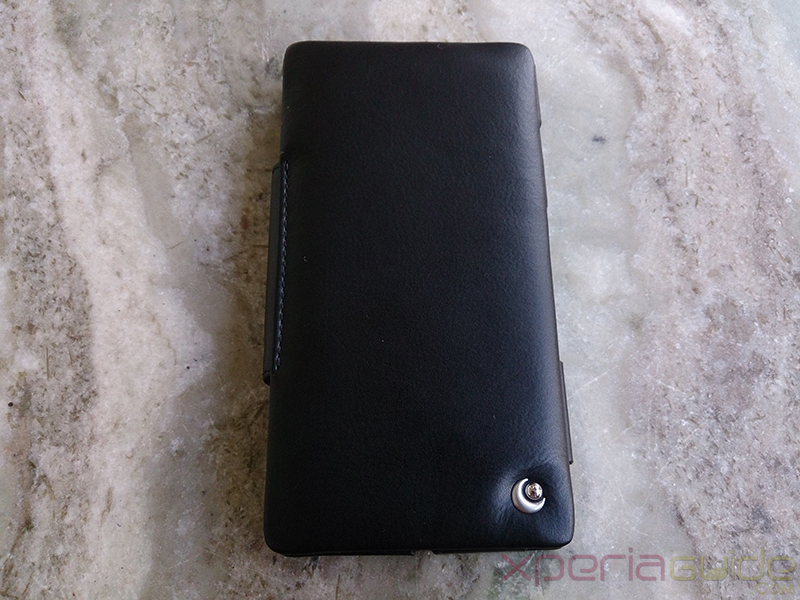 It's a flip style case fits perfectly and as you flip the top cover you will see the "Noreve" text logo embedded on both side of covers.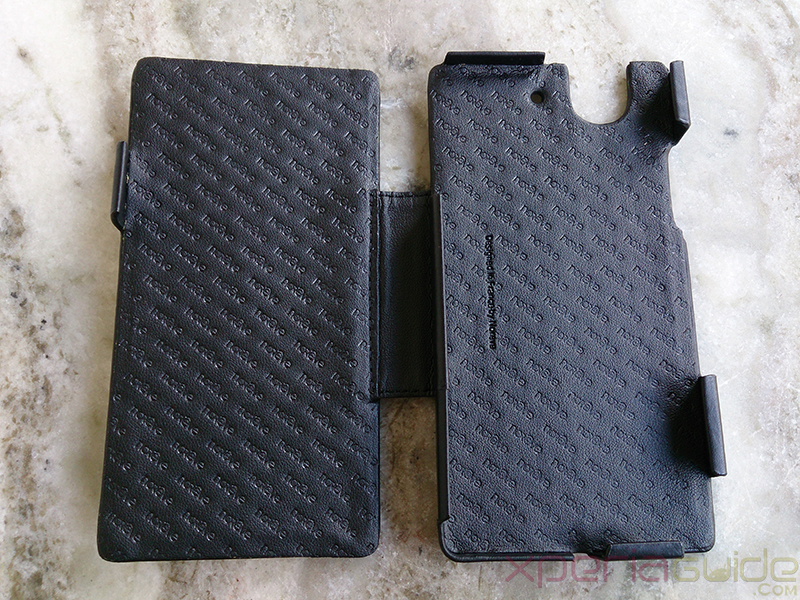 Noreve St.Tropez is embossed in silver on the back side of cover. Case has well openings for all the ports like camera / flash, external microphone at back, USB charging ports and headphone jack.
Pros
Superb leather quality.
Light Weight.
Tight fitted case.
All ports of phone are easily accessible.
Hand made stitched Italian leather case, life time warranty 🙂
Cons
Very Costly but quality has it's cost. The prices are mentioned with all taxes included. So with the prices you have to remove 20% so it is 40€ .
Leather smells a bit. But it's normal as real leather smells obviously.
If you are looking to buy this case or check out it's detailed features than follow the given below link.
Thanks Noreve for providing us Xperia Z Leather Case for review 🙂 Recommended product.
Sony Xperia Z Leather case by Noreve looks very elegant and simple on Xperia Z. If you have ever used Noreve product than let us know did you like it…