Xperia Z1 has been officially unveiled at IFA 2013 Berlin and it was exactly same as all the leaks depicted before its official launch. Xperia Z1 is insanely powerful but what users were also expecting that "Xperia Z1 Mini" aka "Xperia Honami Mini"  will also launch at IFA 2013 but that wasn't the case.
Not very much credible info has been posted in leaks of Xperia Z1 Mini, but this sometime something very clear has been popped up for Xperia Z1 Mini.
Xperia Z1 Mini snapped beside Xperia Z1
In a clear photograph below,  Purple Xperia Z1 Mini ( Xperia Honami Mini ) has been snapped beside 2 Xperia Z1 handsets ( Black and Purple ). Pic clearly says that Xperia Z1 Mini is of same style in design as Xperia Z1 is.
Click on Image to ZOOM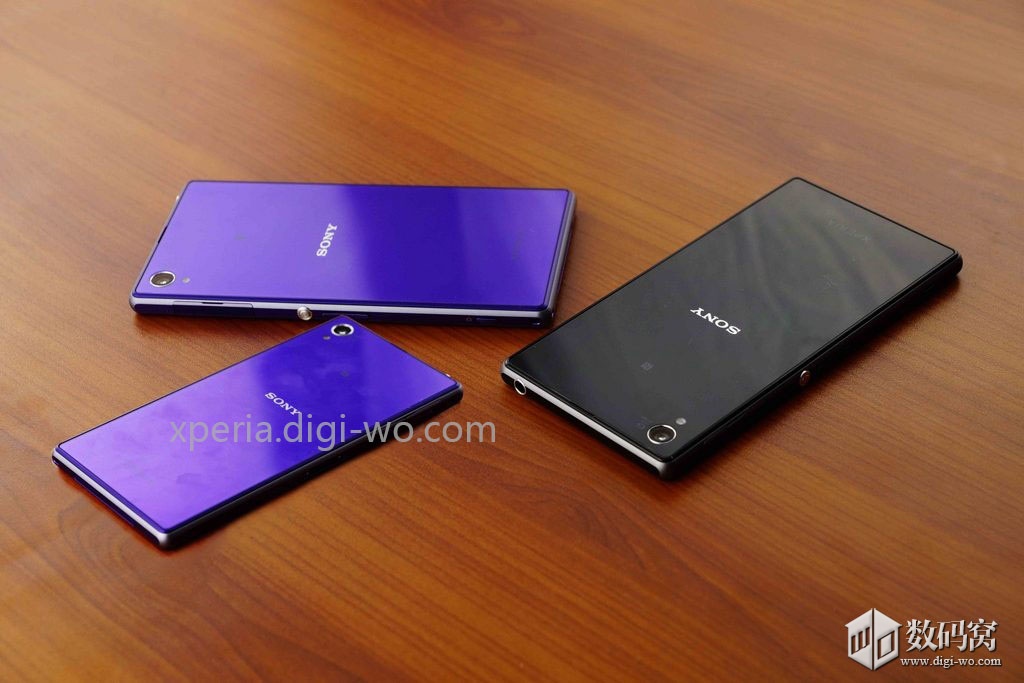 Tipster also posted some info about the specifications of Xperia Z1 Mini.
4.3″ 720p screen.
2 GB RAM
8 GB internal memory.
Snapdragon 800 Quad core processor.
F 2.0 Sony's "G" Lens in camera in same 20.7 MP cam
Android 4.3 OS.
Note : It is not clear that how much credible above specifications of Xperia Z1 Mini are but the pic of Xperia Z1 Mini very clearly says about it's design. Above pic can be a photoshopped material also, but something is really cooking at Sony's camp in "Mini" version.
Xperia Z1 Mini is rumored to be launched during CES 2014 Event like in CES 2013 we saw Sony launching Xperia Z. Till now only this much we have on Xperia Z1 Mini, if anything else pops up we will let you know.
If Xperia Z1 Mini comes with the same specs of processor, RAM, Cam, water and dust resistance it will surely be a powerhouse and will attract a lot attention from users.
What's your view on Xperia Z1 Mini…
[ Via –
Digi-Wo
]