Just after day XDA Developer DooMLoRD tweeted saying that "Xperia Honami might be named as Xperia Z1 ( Z One ) instead of Xperia i1″, it seems that alleged benchmark of Xperia Hoanmi has appeared.
Alleged Xperia Z1 Benchmark scores 30625 – Snapdragon 800 Confirmed
In an alleged AnTuTu leak with a Chinese device named as "L39h" assumed to be Chinese version of Xperia Honami ( Xperia Z1 ) running on Android 4.2.2 Jelly Bean and Snapdragon 800, 2.3 GHz Quad-core Krait 400 CPU.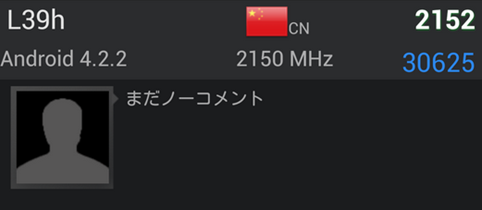 Xperia Honami aka Xperia Z1 speculations
Well it is certain that this benchmark has been taken on some initial firmware build, may be 14.1.G.1.493 firmware which was listed 5 days ago on PTCRB but today we spotted this 14.1.G.1.493 firmware has been removed from PTCRB site and now both Xperia Honami C6903/C6906 versions are missing from PTCRB listing.
It seems that as firmware improves this AnTuTu score of Xperia Z1 benchmark will improve and we expect it to atleast cross the 33K mark of Xperia Z Ultra Benchmark, as it scored 33099.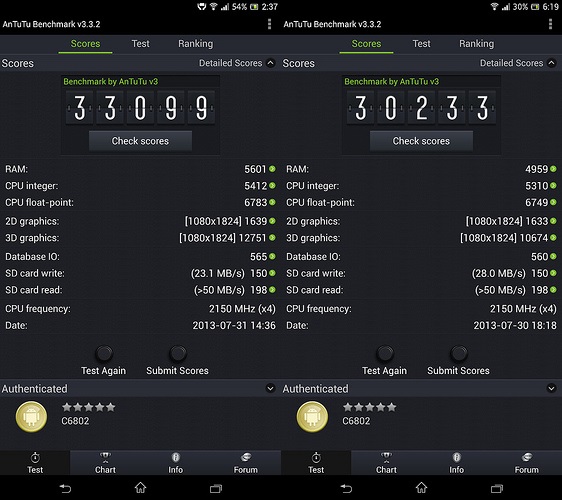 Xperia Honami aka Xperia Z1 is expected to feature 20.7 MP camera with 1/2.3″ sensor with G-Lens as seen in clear pics till now and 4k*2k UHD video capture / playback. Well it is expected that soon on 4 Sept. at IFA Event in Berlin we will see the official launch of Xperia Honami whose real name is still speculated…
Let us know how far these alleged Xperia Z1 Benchmark score excite you…
Thanks Robert 🙂