Last time we reviewed Xperia Z and Xperia SP Pouch case by Roxfit and today we have brought you another Xperia accessory by Roxfit. As you all know Roxfit is a premium brand when it comes to Xperia accessories.
When it comes to protective gear for your smartphone, what do you use…A pouch case, a flip case or a back cover, well instead to buy all these things separately Roxfit has made "Xperia Z Smart Pack". It costs £29.99 including delivery charges.
Xperia Z Smart Pack by Roxfit
So what does it have, well it contains…
Xperia Z side opening flip case.
Xperia Z front and rear clear protectors.
Xperia Z NFC tags.
Let's proceed with the review of Xperia Z Flip case which was included in this Xperia Z Smart Pack by Roxfit.
Xperia Z Flip Case by Roxfit
Xperia Z Smart Pack by Roxfit comes in a touch silver color cardbox which mentions the pack content on the front pack and a pic of Xperia Z Flip Case by Roxfit. Back side of cover reads a small info about the pack content.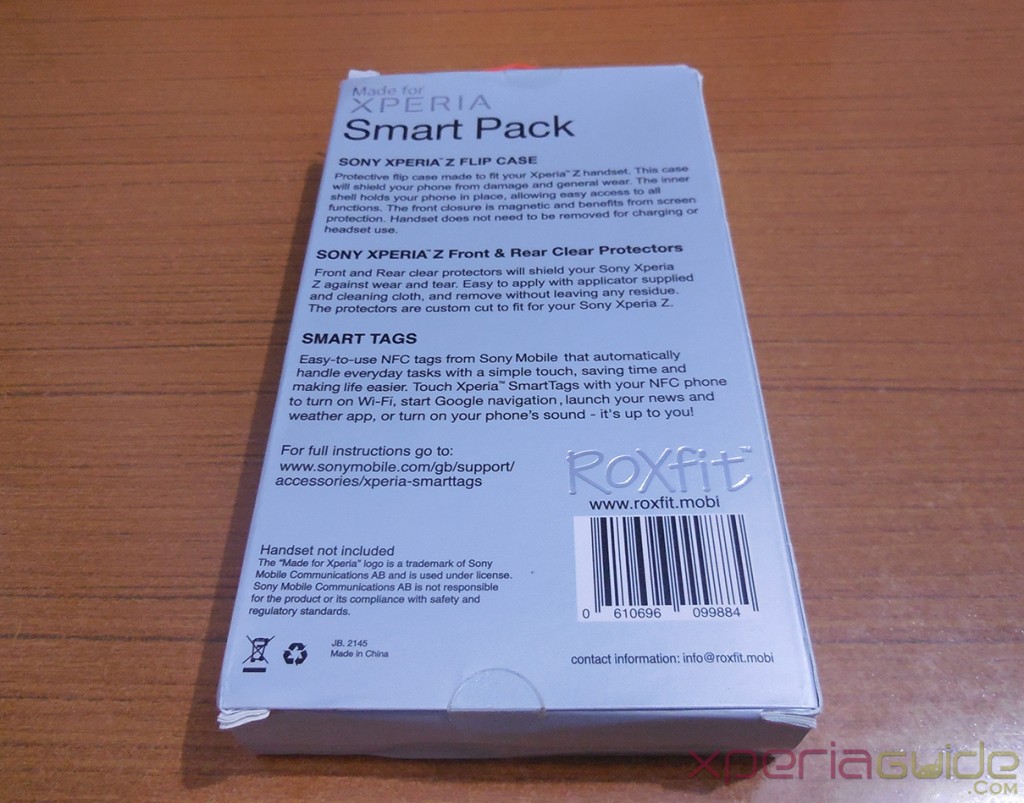 Have a look at the Xperia Z Flip case by roxfit without phone.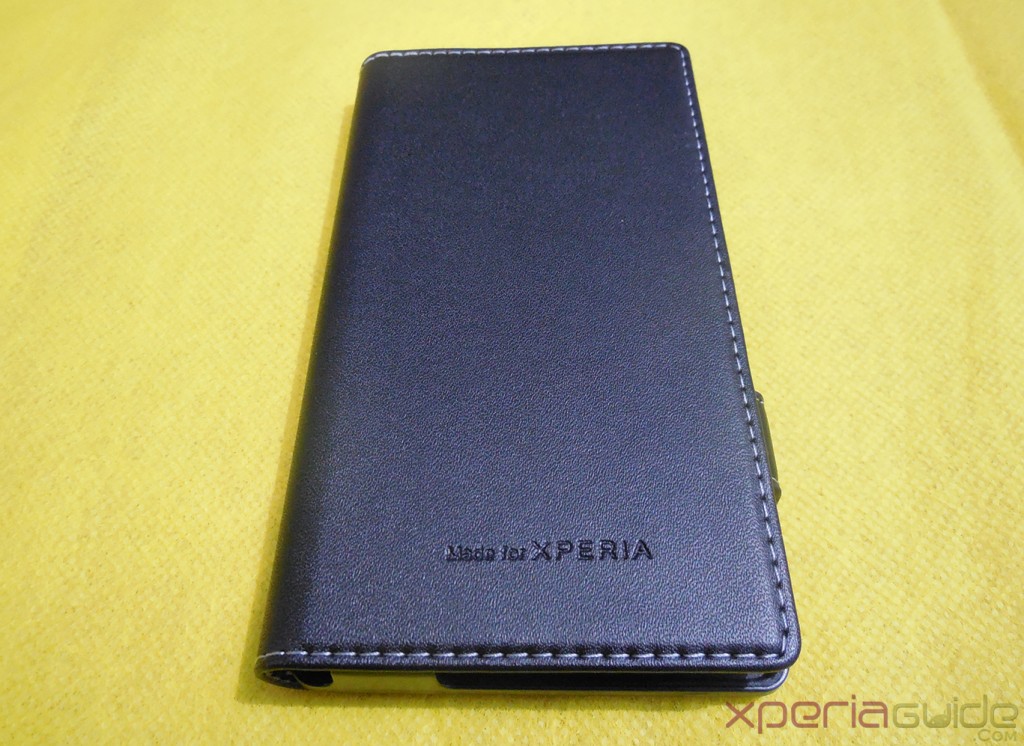 Case is made up of fine leather grain just like the Xperia Z and SP Pouch case but this one has a different feel while moving fingers over it, a little bit rough just because of the hard cover inside it, so no issues as it is needed also to protect the phone.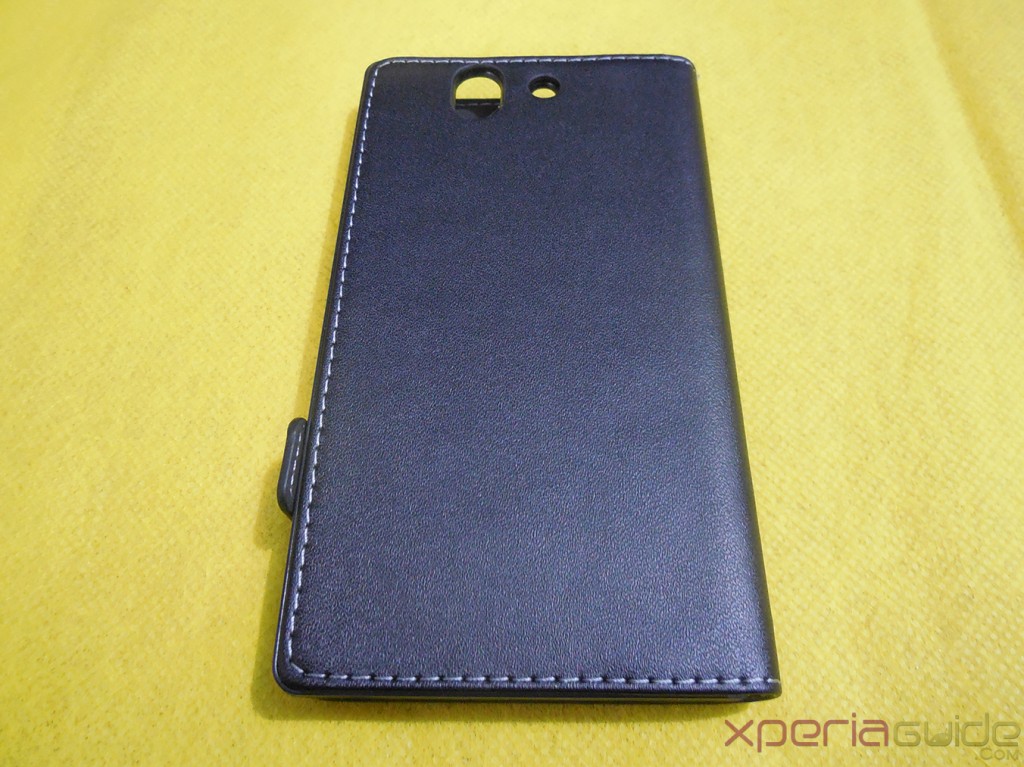 The case is stitched with white thread and "Made for Xperia" is embossed on the front cover.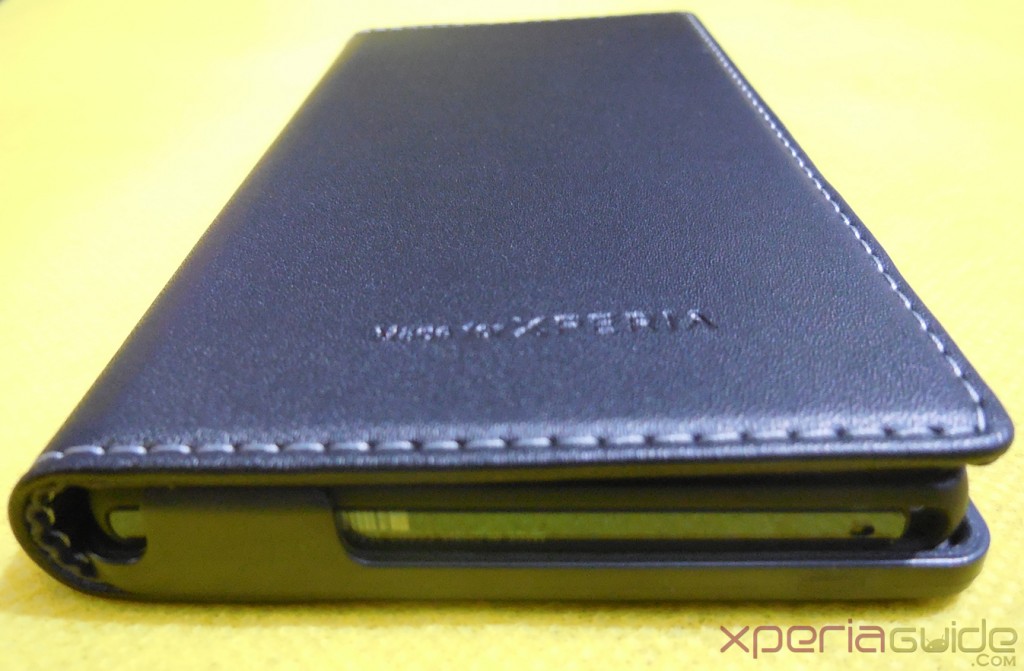 You can Roxfit logo embossed on the inner side of front cover.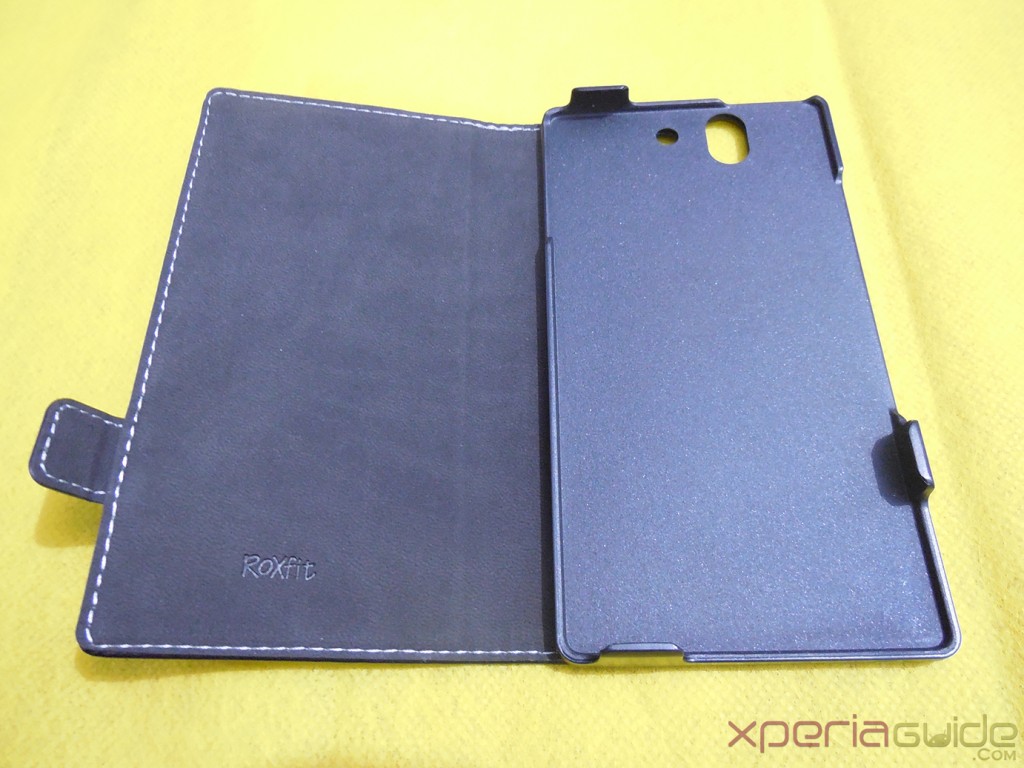 Inner lining of front side of Xperia Z Flip case by Roxfit is made of soft velvet which is a lot smooth, leaving no marks on the screen.
Inner surface of back cover is a tough shell in which Xperia Z fits perfectly, no issues in adjusting it.
Dimensions
Xperia Z Flip case by roxfit is 140x77x14 mm in dimension in which we found our Xperia Z ( 139 x 71 x 7.9 mm in dimension ) fits easily.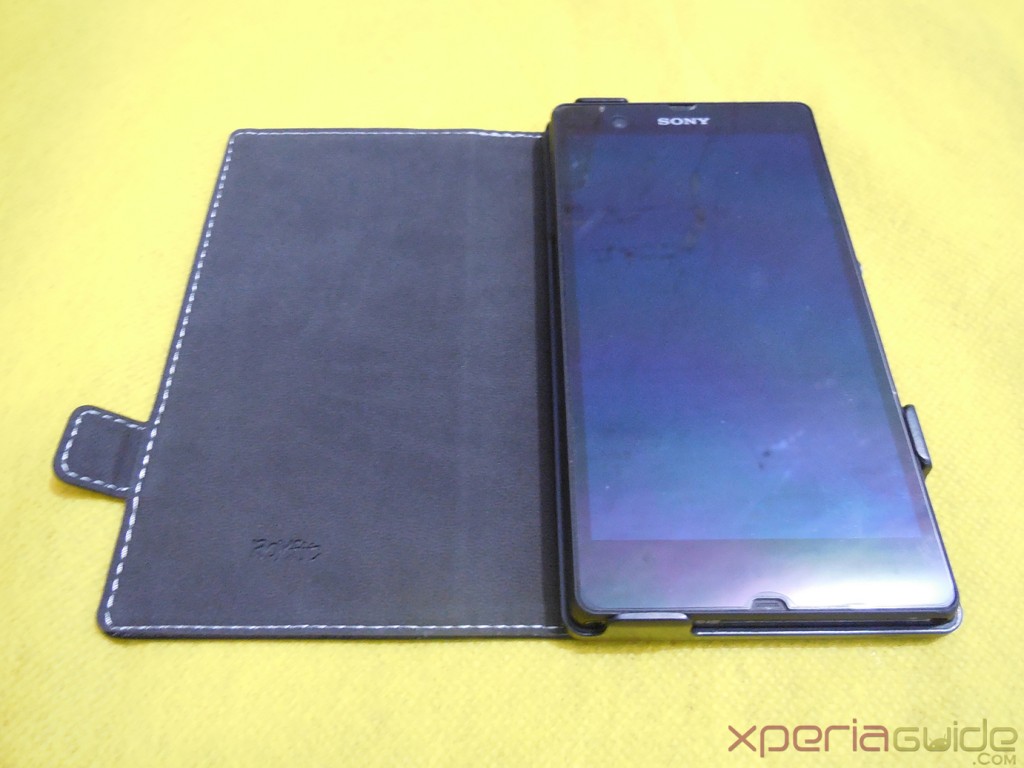 Accessibility
The front closure of Xperia Z Flip case by Roxfit is magnetic which tightly holds your phone when it is inside it.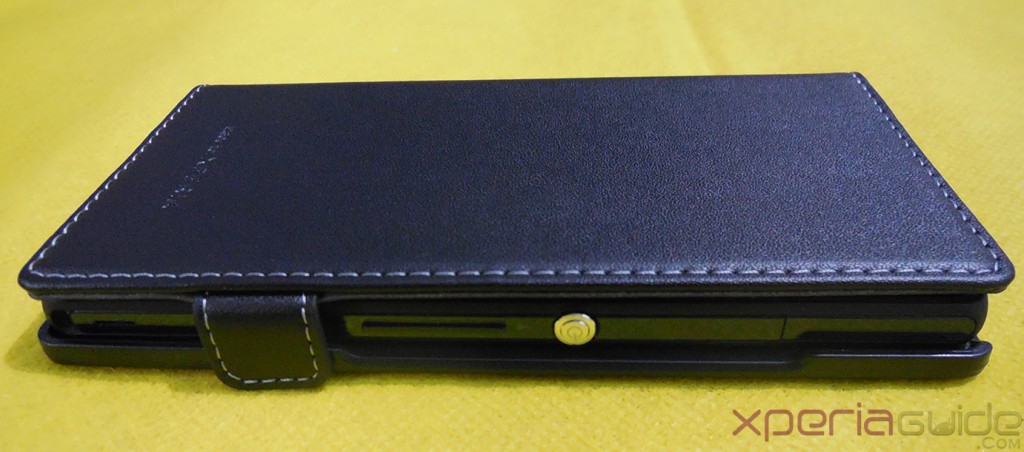 At the back side, we have two holes one for rear cam and flash and one is for the secondary microphone which have a complete viewable area. No objections in it.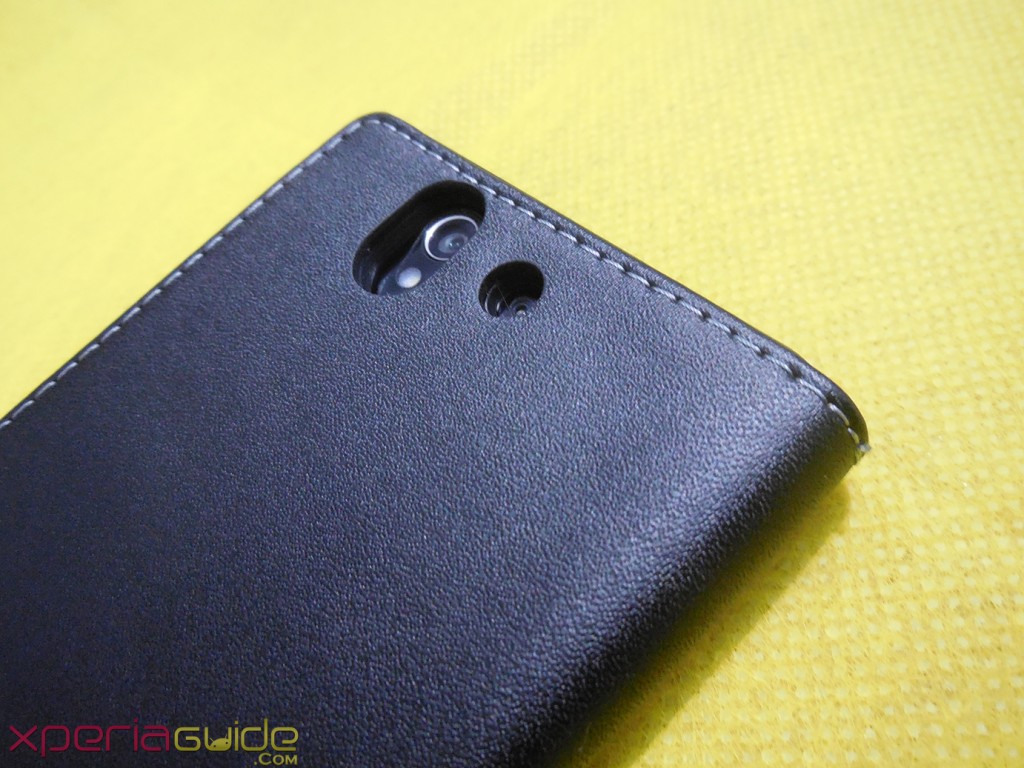 While as the phone completely gets fit in the Xperia Z Flip case by Roxfit, so whenever you are folding the front side of cover to view the notifications on-screen or to perform any task, you get a little bit folding marks on the case which we think is usual to get but we saw many marks on the cover after repeatedly folding of it.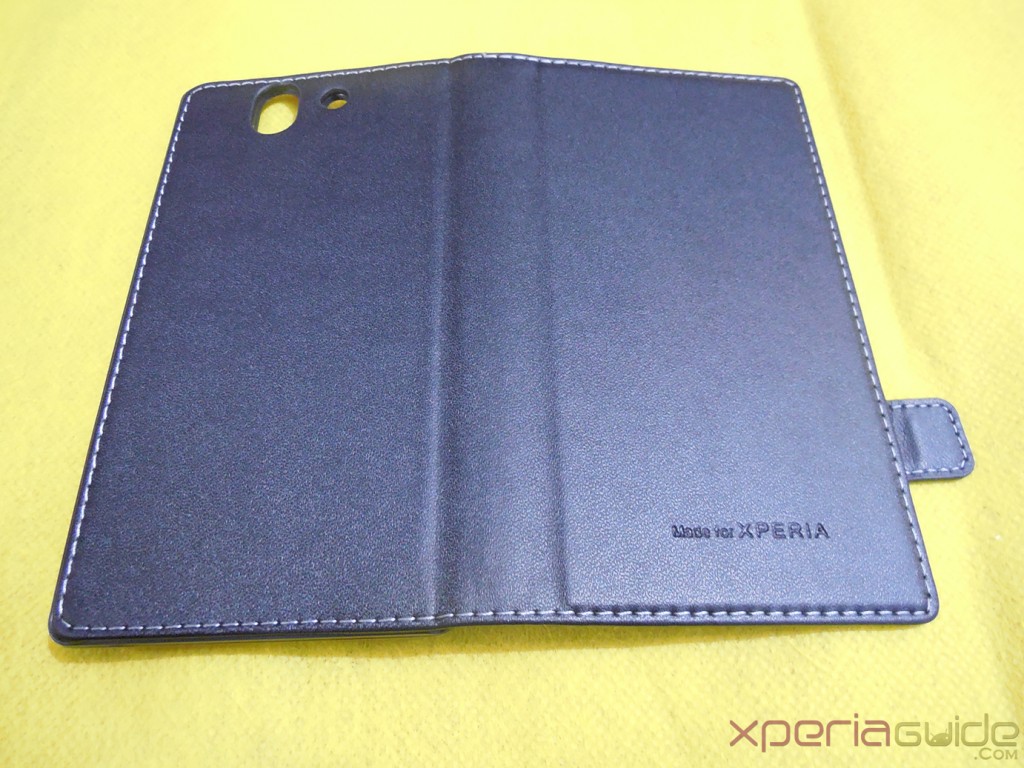 We guess it can't be avoided even, fold marks will come on cover sure.
All the ports are easily accessible on phone, you don't need to take out phone from the Xperia Z Flip case.
But while charging our Xperia Z on the charging dock we do find some issues, we could not connect it properly neither it was comfortable so that's an issue as front cover can't hold itself too long at back.
Xperia Z Flip case by Roxfit Vs Case came with our Xperia Z
Sony gave a leather flip case for Xperia Z here in India, no it's not officially from Sony but it was just provided with Xperia Z as an additional accessory by the vendor.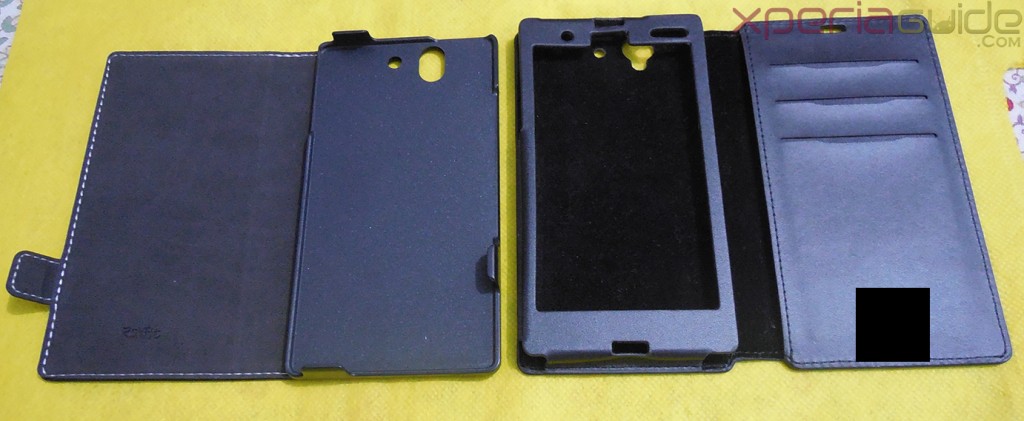 We can definitely say that Xperia Z Flip case by Roxfit is far better than it, it has a lot premium leather, easily accessibility to all ports on the phone and the magnetic front closure.
Durability
Xperia Z Flip case by Roxfit is a premium case, a tough one as compared to other ones. It is easily washable by the leather cleaner liquid and can take daily wear and tear. Do not expect it to protect your phone from drop but yes it can easily sustain some small rough handling.
Xperia Z Flip case by Roxfit Snaps
Pros
Premium leather used, very smooth.
Phone fits perfectly.
Easy accessibility to all ports.
Front side of cover has magnetic closure.
Tough back shell.
Cons
Using case with the charging dock is a bit uncomfortable.
Fold marks on front cover.
A little bit problem in opening the flaps of ports of phone while cover is there especially the charging port.
Overall we loved Xperia Z Flip case by Roxfit over other cases we have seen in market.
Additional accessories with the Xperia Z Smart Pack
Xperia Z Screen Guards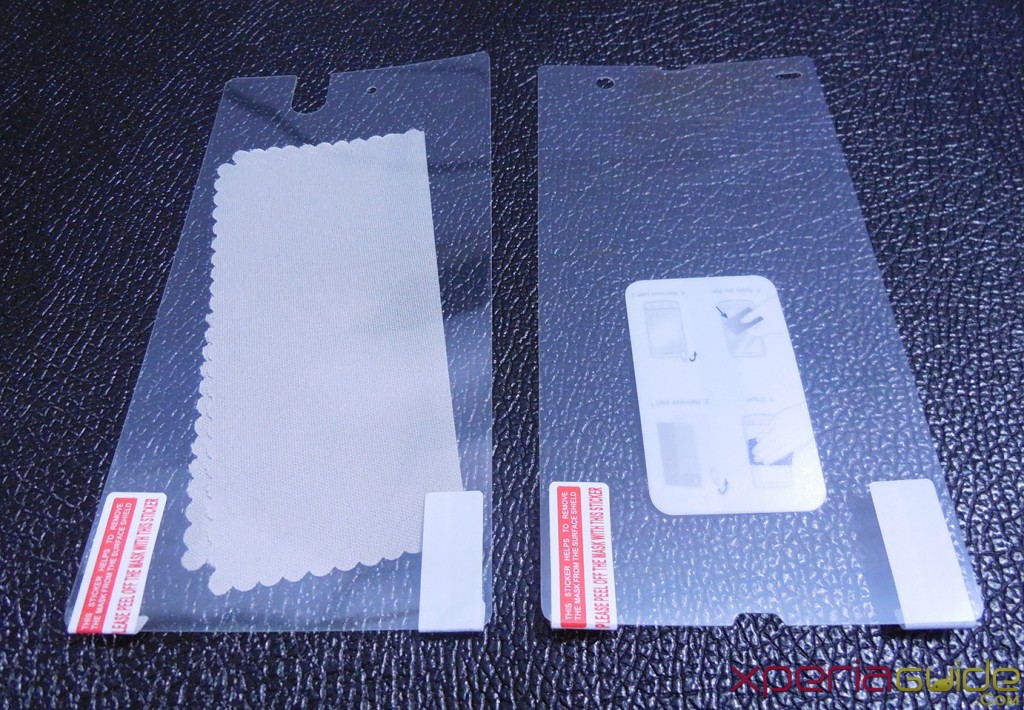 You also get front and rear screen guards for your Xperia Z with the Xperia Z Smart Pack. Though Sony has officially applied them on the phone before but that's very thin one so you must apply screen guards on to them for better protection from daily scratches on phone. They are provided with an applicator and a cleaning cloth.
NFC Smart Tags
2 NFC Smart tags are provided with Xperia Z Smart Pack, though no confirmation is there on the color of the tags. On the cover of Xperia Z Smart Pack, purple and green color is shown and we also go the same ones. They belong to NT2 category of Xperia NFC Smart Tags, provided with an official manual from Sony with it.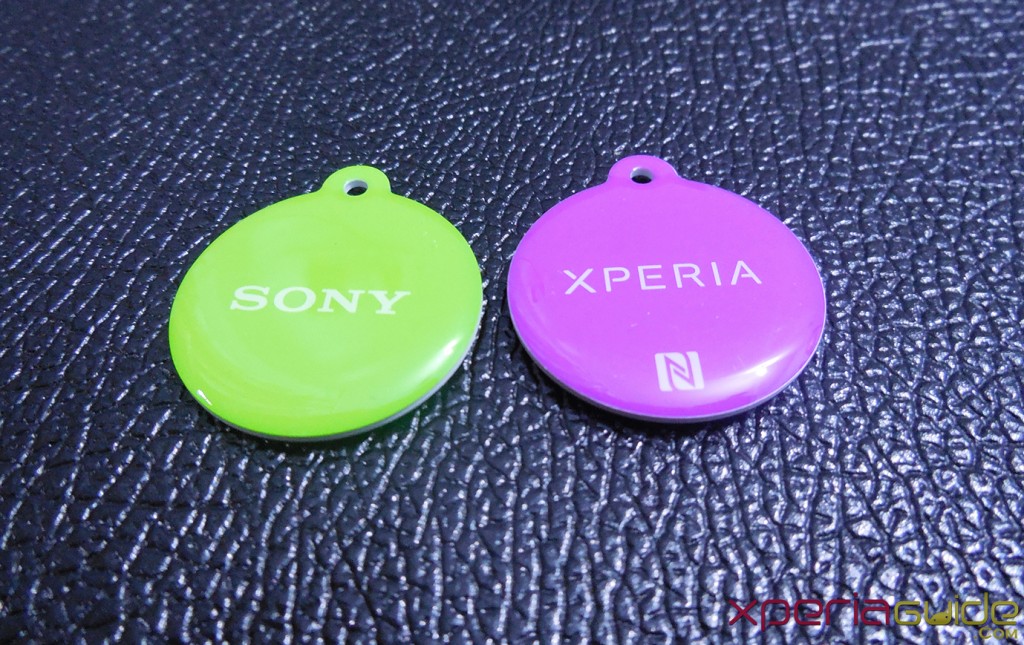 They are very easy to use, you just need to activate the NFC on your Xperia Z and then just touch the tag on the back of phone. Well while the Xperia Z Flip case by Roxfit was on, tag was detected with no issues. After the tag has been detected, smartconnect app will open it and you can adjust the settings as per onscreen instructions.
Thanks to Roxfit for providing us the Xperia Z Smart pack for review 🙂
To every Xperia Z use we recommend this Xperia Z Smart Pack by Roxfit, if you have just bought your Xperia Z then it is perfect accessory to buy on…