We guess it's the year when new Sony Xperia smartphones are raining, we just spotted new Xperia M on Sony Mobile website under label "coming soon". Sony has listed the full overview, features, specifications on the site about Xperia M. The first impression of phone looks like Xperia J and Xperia L, more similar to Xperia L.
On all pic of Xperia M it is written on Home screen as "6 June" 🙂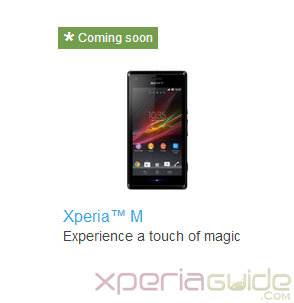 Xperia M Features and Specifications
Sony has officially listed Xperia M under it's global phone categories. Well the phone seems a mediocre range from Sony with a dual core processor.
Xperia M running on 1 Ghz dual core Snapdragon 4 Plus MSM8230 processor with 28 nm LP semiconductor technology. Android 4.1 Jelly Bean comes in stock. Xperia M has 4″ TFT display with 854×480 pixels resolution just like similar to Xperia J (4″) and Xperia L (4.3″) screen. Xperia M weighs 124 grams which is similar to Xperia J weigh and lighter than Xperia L which weighs 137 grams. Dimension of  Xperia M is 4.88 x 2.44 x 0.37 inches. Xperia M is powered with 5MP cam with Exmor RS censor and 4x digital zoom along with auto focus and HDR.
Being a phone of Xperia 2013 lineup , it has the same OmniBalance design just like Xperia Z. Xperia M has 1 GB RAM, 4GB internal and expandable card slot till 32 GB and Adreno 305, battery 1750mAh . Xperia M connectivity options has USB 2.0, Bluetooth 4.0, NFC enabled which actually Sony is boasting up 😛
Xperia M Photo Gallery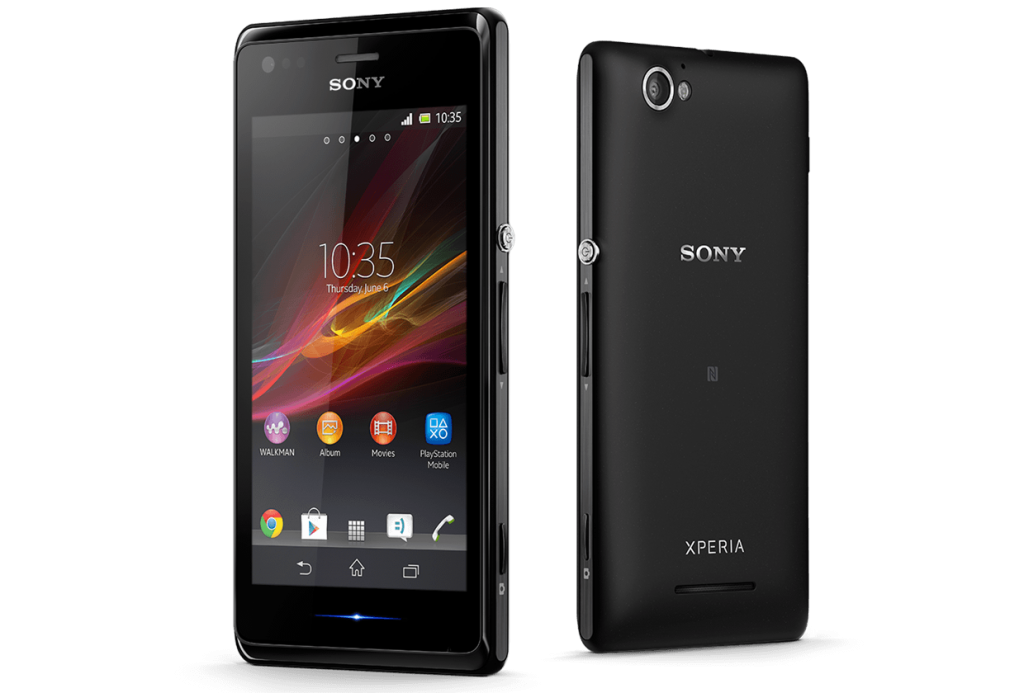 Xperia M will be available in Black, White, Purple, Lime colors.
Xperia M will also be available in the dual SIM variant also as Xperia M dual, we can expect it to be launched in Q3 of 2013. Do let us know in comment section, what do you think regarding Xperia M, are you tempted by it overall…
[ via –
Sony Mobile
]