Android 4.1.2 Jelly Bean update is rolling out now for many Xperia phones like recently we saw Xperia P LT22i getting android 4.1.2 jelly bean update firmware build number 6.2.A.0.400 on 3.0.8 old kernel version and Xperia Go ST27i also getting android 4.1.2 jelly bean update with same firmware build number and kernel version along with same baseband version u8500-49020911-P3A_EC05. A lot ago Sony made clear that Xperia U will not be getting android 4.1.2 jelly bean update as we know because of hardware limitations. But I can tell you Xperia U users are desperate to get a jelly bean update which unfortunately now not possible.
Bugs in ROM
Xperia Go customized kernel for Xperia U is not full functional at this stage there are many bugs present. We noticed that LED illumination bar is not lighted, neither camera has proper functionality yet. Sometimes phone may go in deep sleep. Touch is not very sensitive and battery drain a issue. So if you don't wan to take a risk then do not update the below ROM on your phone. Proceed at your own risk, neither developer nor we are responsible for any damage you might cause in your phone.
How to Install Android 4.1.2 Jelly Bean in Xperia U ST25i
Fortunately the recognized XDA Developer munjeni has successfully ported the stock android 4.1.2 jelly bean firmware of Xperia Go on Xperia U with kernel version 3.0.8. The boot image has only been designed for Xperia U so must be tried on on it only, take it as warning.
Installation steps
Download the custom boot image of Xperia GO jelly bean firmware.
Download custom_boot_for_stock_XPERIA_U_JB.zip I 16.33 MB
MD5 Sum: 480ecf3be609406b8afabd04fc652c8d
In the above downloaded file you will find the modified ramdisk from Xperia Go new jelly bean firmware and the custom jelly bean kernel version 3.0.8.
Download the customized ROM for Xperia U.
Download 6.2.A.0.400_KUMQUAT_v3.zip I 624.7 MB
MD5 Sum : 996ebeeaa473b0eed0a8dde0836662bb
Bootloader on your Xperia U must be unlocked before you flash this image.
Supposing you have unlocked bootloader. Copy the file custom_boot_for_stock_XPERIA_U_JB.zip on your phone.
Flash the "boot.img" file via Flash Tool for Xperia , and after that boot in CWM recovery, install the whole custom_boot_for_stock_XPERIA_U_JB.zip file and the ROM file 6.2.A.0.400_KUMQUAT_v3.zip via option "install zip from SD card". Done, then. Switch on phone again.
Xperia U Jelly Bean Customized ROM Details
App Drawer size is 4×4.
AnTuTu benchmark score of Xperia U on Jelly Bean is 6783.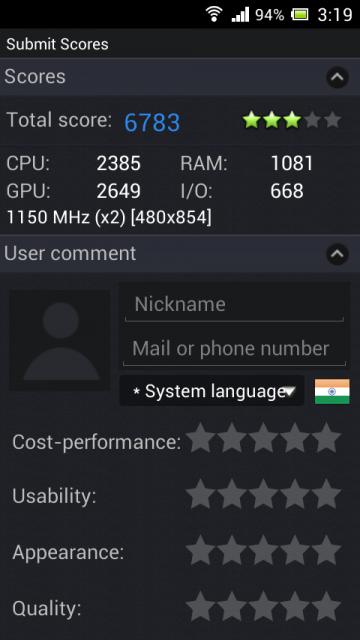 Capacitive keys are not working very smooth, they are OK.
SMS, Call dialer, lockscreen working smoothly.
Fast boot, all connectivity options like Wi-Fi, Bluetooth, GSM working fine.
Xperia Home is lagging overall.
No small apps, as because of small screen, Xperia P and Xperia Go didn't get small apps.
Battery drain is an issue.
If you are unable to do any step drop us a comment we will gladly help you.
[ Via –
XDA
]