Sony Xperia smartphone users are happy as Jelly Bean update is rolling out now days for all Xperia 2012 and 2013 handsets. As Sony is rolling new Android 4.1.2 Jelly Bean firmware update, at the same time some stock apps in Android 4.0.4 Ice Cream Sandwich are being updated. Recently we saw Xperia Recommender app Version 2.4.24 Update. Check the notification below.
Go to update center of your phone and check for system app update option. You will see a notification for Xperia Recommender appupdate. It's a small update of only 0.8 MB. Xperia Recommender app works similarly like Google Play Store and show all apps/games listed from Sony section which are recommended for Sony Xperia Users.
Xperia Recommender app Version 2.4.24 details
Version – 2.4.24
Size – 0.8 MB
Memory Details – 2.11 MB.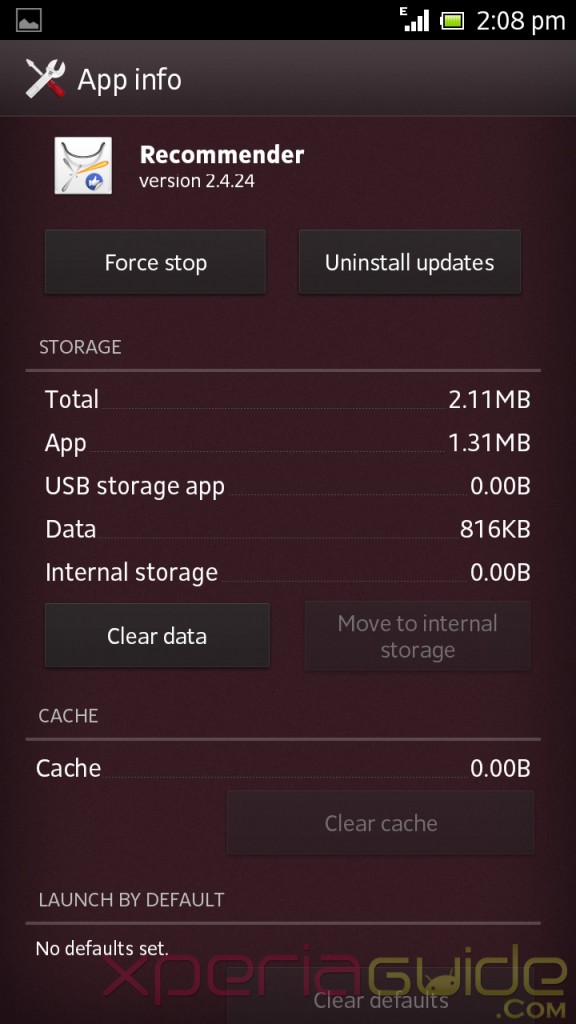 If you haven't updated Xperia Recommender app yet, update it today. We got Xperia Recommender app update notification of our Xperia SL LT26ii on stock Android 4.0.4 ICS. It's a wonderful app if you are not interested in visiting Google Play Store and checking out Sony section in it. See all recommended apps for Xperia in Xperia Recommender app. Feel free to ask any questions we will gladly help you. All comments are appreciated.