Email marketing mistakes are common! And in most cases, you realize this fact right after you have sent the mail to your audience. Once the mail is sent, there is nothing exactly that you can do to rectify it. The email enters cyberspaces, and the consequences will be on their way. Some of these mistakes can deteriorate the results of all your hard work, which you impose onto the email marketing campaign. 
Therefore, to help you avoid the obvious mistakes in email marketing, here are some of the highlights for the same. These highlights are the potential mistakes most business owners commit in their email marketing adaptations. So, get a hint about how you can stop making them!  
1. Newsletters without Outline 
At the beginning of every year, it is your job to settle down with your team and decision-makers to review the online marketing plan. You need to decide upon how your email campaigns will be carried out for the year. If your newsletters are being sent to your target audience without any planned outline, then it will be a mess, and you cannot expect conversions out of it. 
2. Personalization Mistakes 
While drafting the emails, the companies make a mistake that they do not format the email variables for personalizing the customer information before sending the email. Most people lack the right email marketing tools in order to meet all of the necessary inclusions. This detailed information can help to solve your business problems! The personalization tags in the email should work, and you cannot afford to miss out on adding them. If this is the case, then the email loses its value and has been sent to customers for no reason.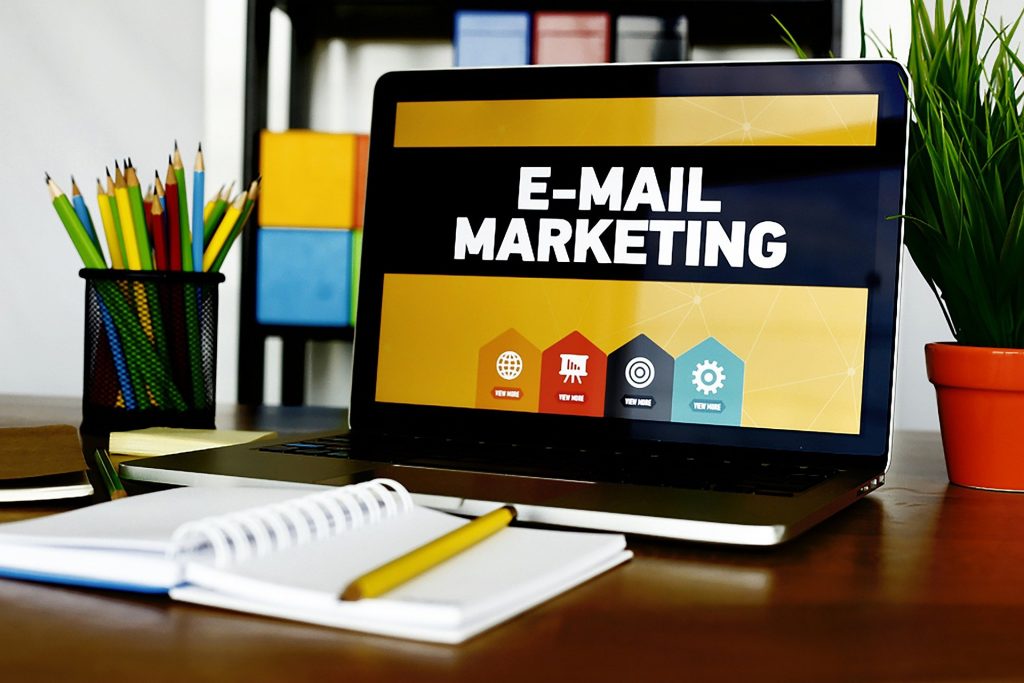 3. Unmeasurable Goals 
If your email marketing practices are being approached without any measurable mindset, then you ought to make mistakes. Your priority should be to make your goals specific, assignable, measurable, time-based, and relevant. For email marketing, your goals should have better deliverability, open-rate, and CTR (Click-Through-Rate). At the same time, you should look at reducing the count of Unsubscribes. 
4. Not Asking Permission Before Creating Email Lists
You cannot use someone's information for adding to your email lists until they have given their consent for it. If someone hasn't subscribed to the newsletter services, you cannot add them to the list. So, take care of this matter! 
5. Complex Opt-in Forms
Having a subscription form over the website is a great idea for getting the consent of visitors and the target audience. But make sure you are not asking them too many mandatory questions. Get less but more efficient information about the customers to make them understand what they are signing up for. 
6. Missing out on Share Button
Most of the time, business owners forget to add a share button to their email at the end of product or service information. This prevents the users from sharing the information that they think adds value to your company. Constant Contact can probably help you get rid of this mistake, as it prompts you with the essential elements within email templates. The more people share your emails, the better realization you will have about your service value.  
7. Emails with No-Focus 
Every email should explain the core element of it, which will help you to strengthen the relationships, offer value and provide support to the recipients. The email should not be just to make the audience connect, but it should also give a clear reason for why customers should relate to it. 
8. Missing the CTA
CTA (Call-to-Actions) are important! When you are sending marketing mail to the customers, you need to tell them exactly what they need to do. Therefore, you need to add a CTA on priority, which most of the new businesses miss out on adding to their emails. 
9. Using Wrong Template 
Decide the theme of the email, and then pick the template that you think is the best for your email marketing campaigns. If it is a festival-oriented mail, then the template should replicate the same to build a rapport with a potential lead. 
10. Not Cleaning the Email Lists
You should clean out the email lists on a periodic basis. Eliminate the email addresses that you think are not engaging with your brand. 
11. No Welcome Mail
When someone joins your subscription list, you need to send them a welcome mail to make them feel connected to your brand. It is better if that mail is personalised! 
12. Lack of Mobile Optimization
Your emails should have the optimization for mobile phones because most people of your target audience will be surfing the mobile phones when they get your email notification. So, you need to make this opportunity count and have the mails that are presentable even on mobile phones. 
13. Sending Excessive Emails
You cannot just afford to bombard the inboxes of your potential leads with too many emails. You will always need a timeline for your email marketing campaign. Too many messages will frustrate the recipient and end the subscription with you. 
14. Adding Low-Resolution Images 
If you are adding low-resolution images, then that is big trouble for you as it will make your email look distracting from the actual message and unprofessional. Avoid it!  
15. Hiding Unsubscribe Button 
Keep the unsubscribe button right in front of their sight. If they are willing to go out of it, then you will eventually realize that you have made some mistakes. So, don't hide them! 
16. Using All Caps for Mail
Do not intend to emphasize your email content by writing it all in capital letters. It will get triggered as spam and will be sent to the folder that your potential customer might not ever see. 
17. Hard Selling
You do not have to sell way too hard to the audience, as it will also trigger your mail as spam. So, be careful with your content. 
18. Avoiding Metrics Monitoring
If you are not monitoring your metrics of email marketing, then you are probably neglecting the results or need for improvements in this concept. 
19. Wrong Sending Time
Most people think of sending emails at midnight or on Sunday afternoons, which is a wrong move. You need to check on the reports and assess the best time to send emails when the customers actually engage and read the marketing messages.  
20. Missing Touch with Recipients
You cannot afford to reduce the frequency of sending emails if the workload increases in the future. You need to balance it at all times, even in the slow seasons. Hence, this will keep you up in the game. 
Conclusion
Hence, these are the 20 mistakes that you possibly make in your email marketing campaigns. You should now realize and avoid them in order to draw more profits from this marketing channel. Figure out the right way to do it immediately! Keep yourself updated with more information about brand marketing and other brand growth prospects over time. It will eventually help you thrive in your business!